Steal of a Deal: Forever21 Woven Tulip Romper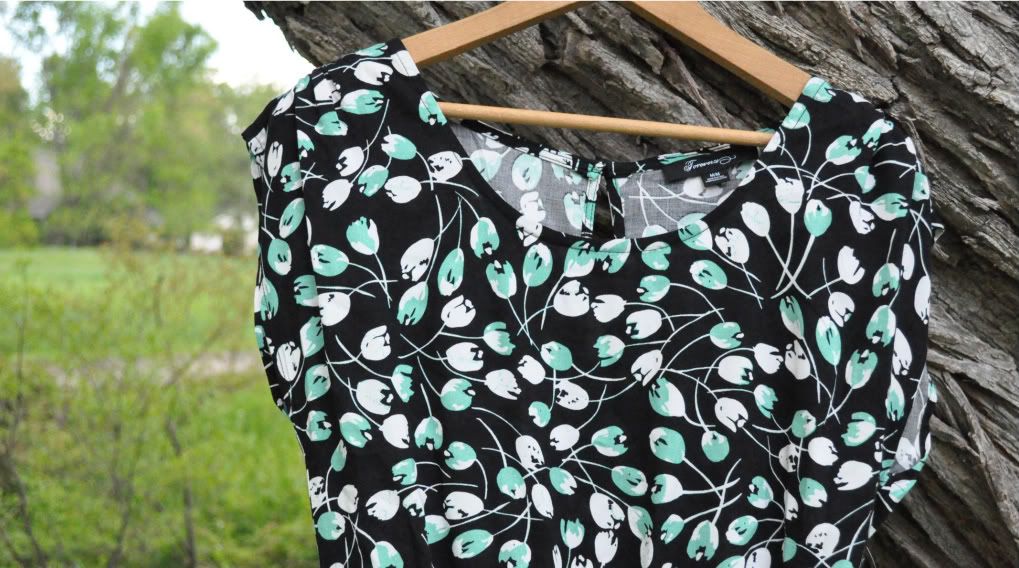 You know when you find an amazing deal and it makes you really happy? Maybe a little too happy? Well, that happened to me this past weekend when I found this little number in Forever21. Not only is it cute and fits perfectly (which isn't normal for these cheapy stores), but you'll never guess the price - it's a total and complete steal. More info after the jump.
Ok, here it goes, $11.50. Is this a deal, or is this a deal? It also comes in a red version. Can't wait to wear it with wedges on a super hot summer day. If you have any ideas about what jewelery to pair with it let me know in the comments below, because I'm kinda confused on that front.
I would link you to it, but it's completely sold out online. So be on the lookout for this one next time you venture into your local Forever21. It fits. It's cute. It's cheap. Score!