Denim Repairs by Levi's Concept Store and Selfedge NYC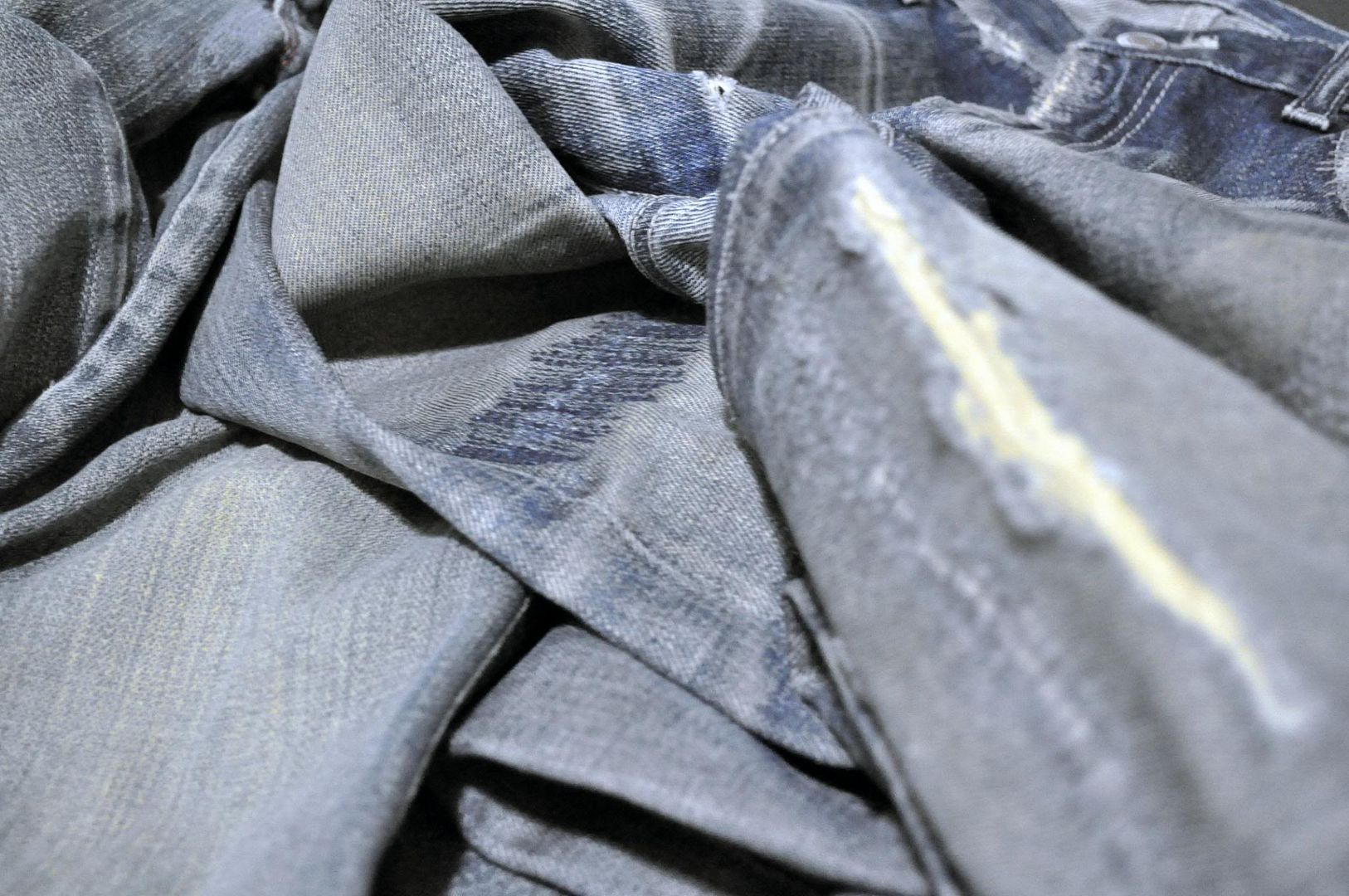 There's no question that if you want top notch denim repairs there are really only two places you should be considering in NYC. #1: Levi's Concept Store #2: Selfedge. I'm not sure if Blue in Green offers repairs, as far as I know they only do hemming so this comparison will be limited to Levi's and Selfedge. Both stores have the high level of knowledge and special machines to repair your most loved jeans that have been reduced to scraps of fabric. So which store came out on top?
Click below to read more.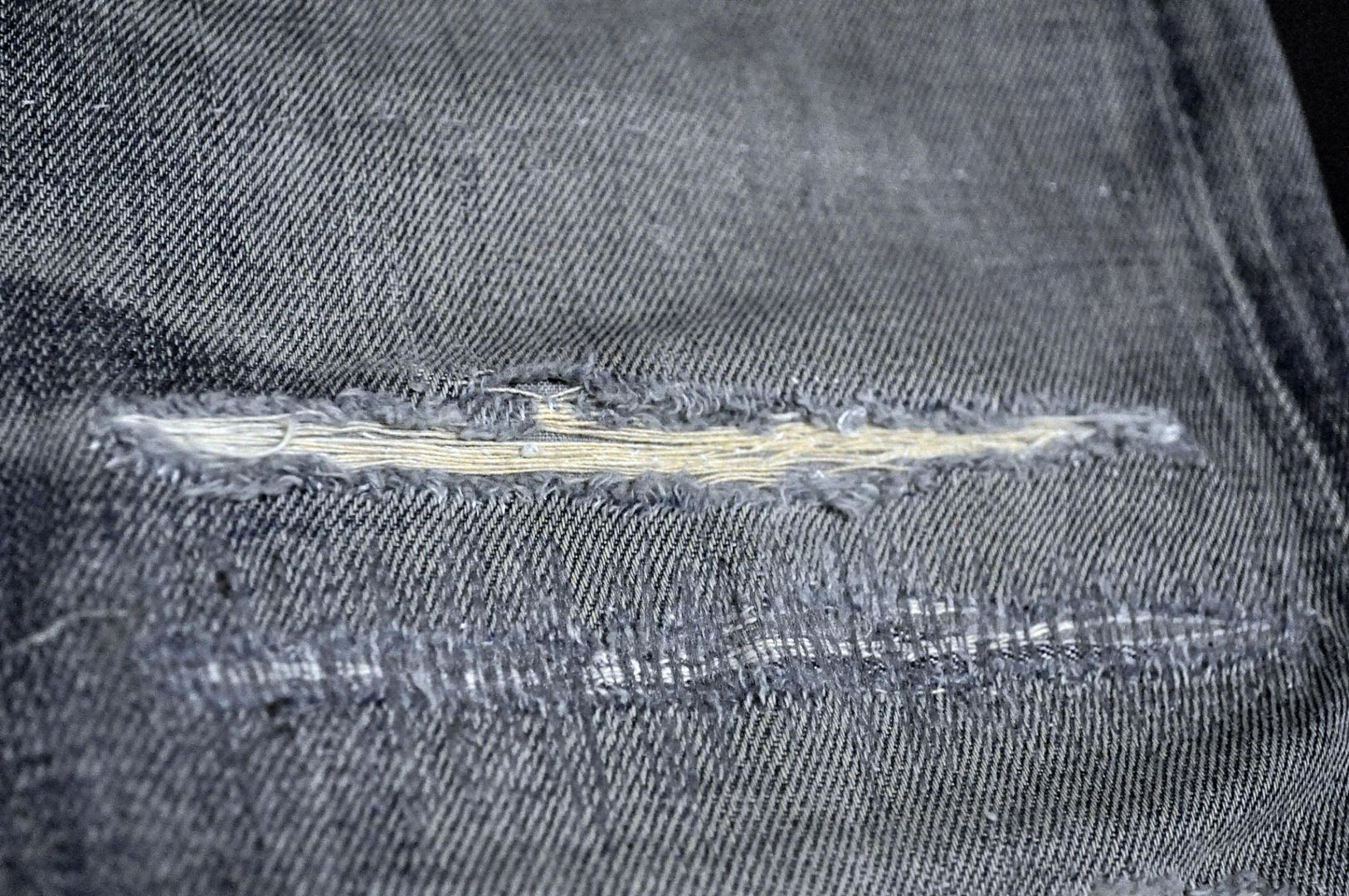 The bottom whole in the image above was repaired using grey thread by Levi's Concept Store in the Meatpacking District.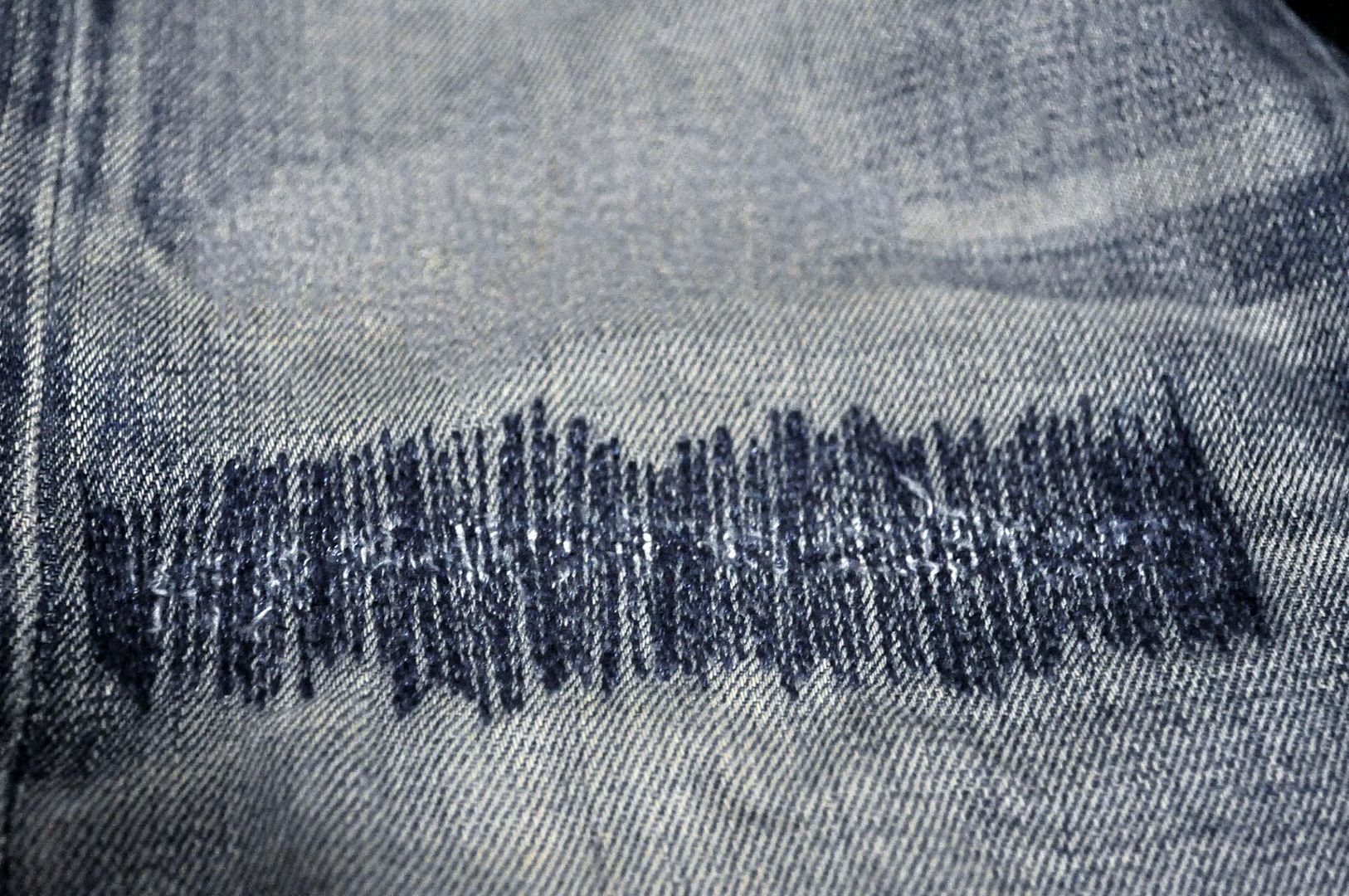 This hole was repaired using indigo thread by Levi's.
Levi's Concept Store charged us $25 per repair (images above). We took our well worn Neighborhood jeans to them to repair two knee holes. The repairs took 4 days. To add some character we asked for one hole to be repaired to blend in with the denim's damaged effects and the other one to be repaired with a rope dyed indigo thread to add some character. The staff was helpful in working with us on exactly how we wanted the jeans to be fixed and the repairs came out great. The only hole looks as if it came as part of the denim, the grey stitching blends perfectly into the jeans. The second hole which was repaired with the dark thread also looks true to Neigborhood's savage look and the rope dyed nature of the thread means that it will fade out with continual wear. Our only gripe would be that the stitching was rather large and we'd prefer a tighter stitch.
Back pocket repair by Selfedge using the perfect amount of thread- very minimal.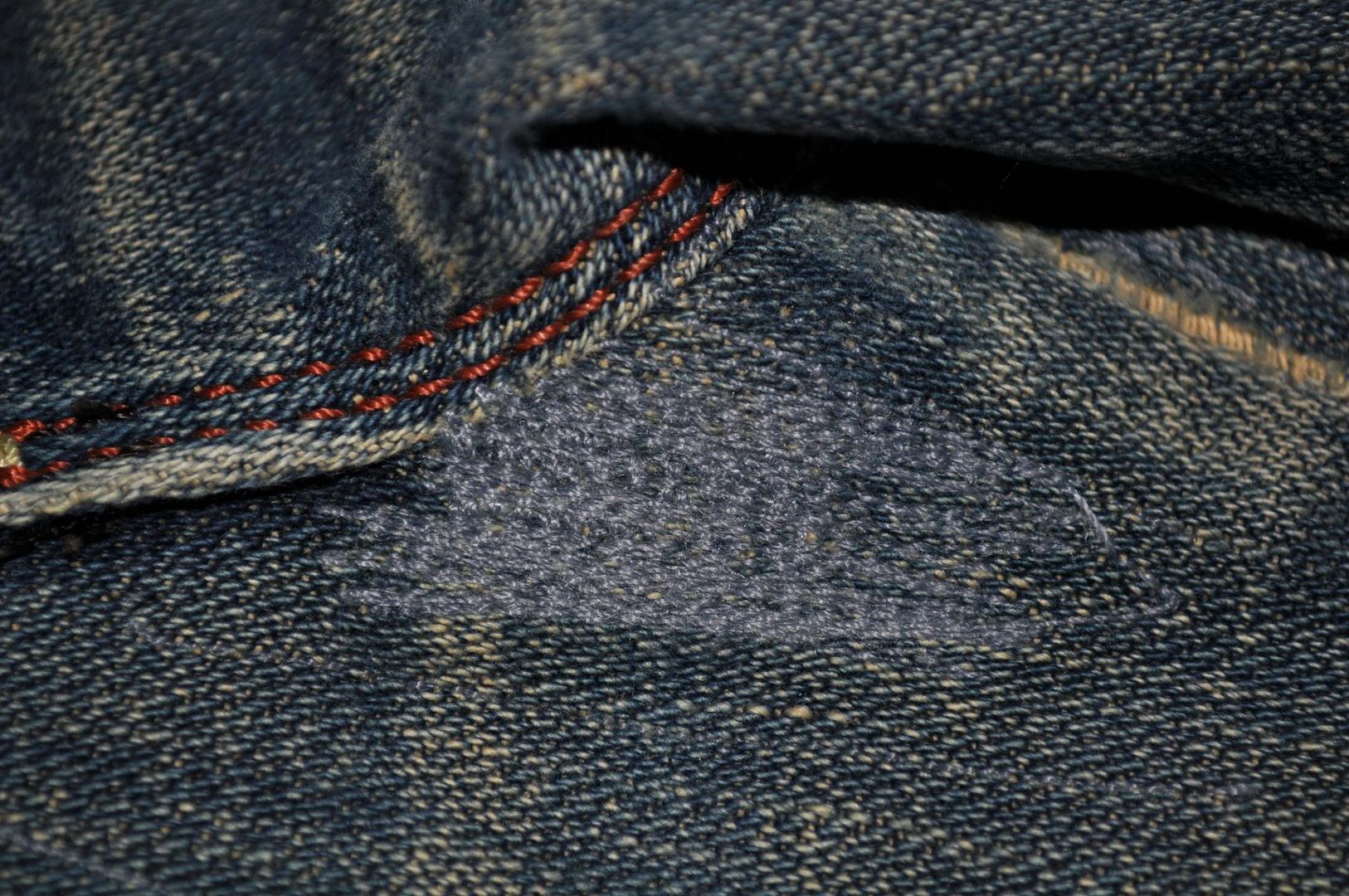 Crotch repair #1 by Selfedge.
Crotch repair #2 by Selfedge. This is the larger of the two repairs and it is done so perfectly you an barely even tell there is stitching on top of the denim.
Selfedge charged us $20 per repair (images above) and this time we used a pair of Sooz's 2007 Diesel MiJ (made in Japan) jeans. These skinny jeans had been worn so much that they had torn in the crotch and along one of the back pockets. Selfedge's repairs took about 8 days and were done masterfully. The holes were repaired neatly and using thread that can barely be seen, even up close and just enough stitching was used for each repair. Unlike, Levi's they did not offer us many customization options (thread color, style of stitching) but because of the high-end nature of the products they carry, we had no doubt that the repairs would be done right.
Because of the minimal nature of the repair I prefer Selfedge's work even without the customization options, and I'm sure if I had asked for a different color thread they would have gladly agreed. If you are in a hurry, Levi's may be a better choice, but if time is not of the essence, the laid-back and extremely knowledgeable service at Selfedge is my preferred choice. They get the
solifestyle
award for the best jean repairs in NYC.