Supreme 2011 S/S Leopard Five Panel Cap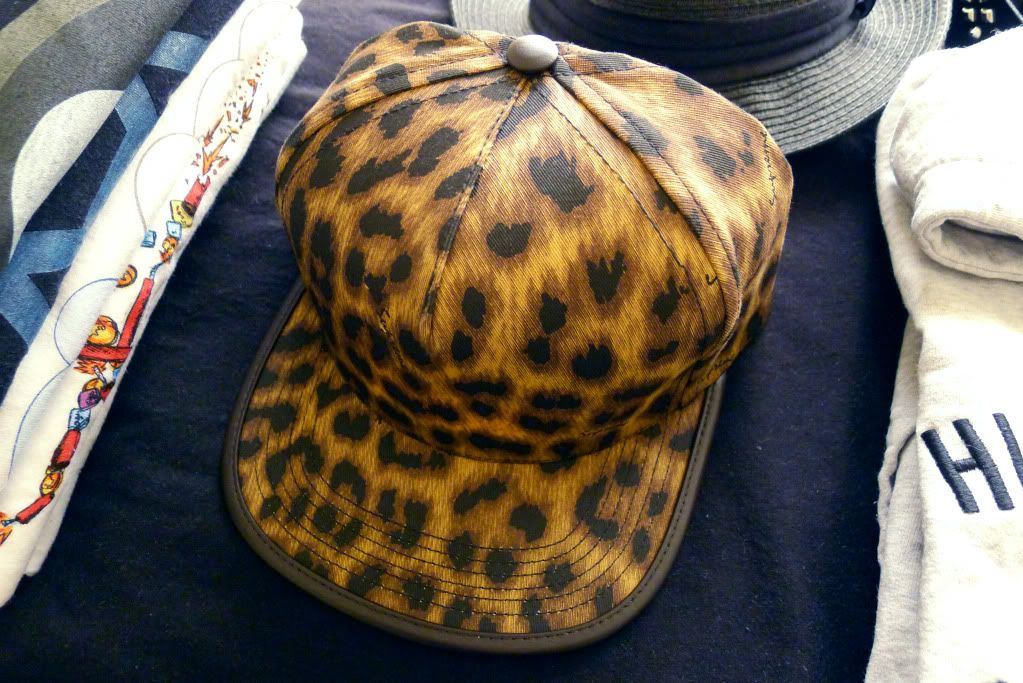 In recent years, animal print has taken the fashion world by storm, notably leopard print. From NEIGHBORHOOD to Visvim, Nike to Christian Louboutin, few are immune to the eye-catching pattern. Supreme is no different, having released several items featuring the leopard print motif. Thus, the latest five panel cap from their 2011 Spring/Summer collection came as no surprise.
The cap features all over leopard print, except for under the brim of the cap. Within the leopard print design, the Supreme brand name can be found subtly written in several places. The fact that this cap does not scream "Supreme" in your face is one point which I like about it. The cap also features some leather accents, giving it a premium look: leather lining along the brim, on the top point of the cap, and the adjustment strap on the back. A great item to have in your wardrobe for the summer because it can add some edge to any fit.