Jeans!: The Flat Head F310 Raw Denim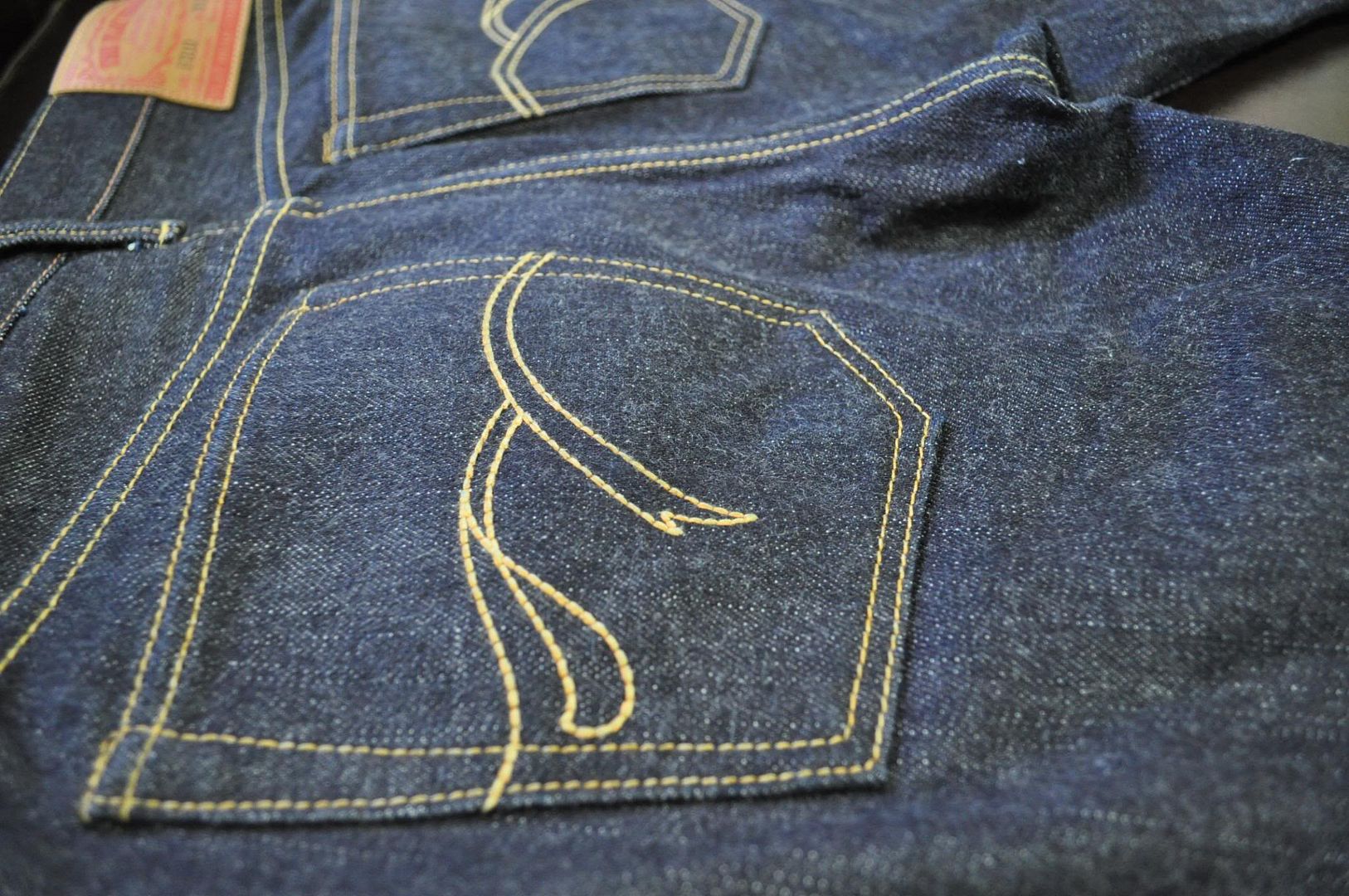 With raw denim, like most subjects, it's easy to know a little bit, but it takes a true fanatic to research and really understand how the jeans are made and put together. There are several Japanese denim brands that have this fanatical devotion and have spent years reverse-engineering the most worshiped American jeans from the mid 20th century. With that knowledge, they've perfected their own interpretations using the same techniques. The Flat Head is one of those brands, and their F310 model is one of my favorite jeans to date.
Check out more info on the F310 by Flat Head after the jump.
The jeans are produced with a pinkish colored selvedge 14.5oz unsanforized Japanese denim. For those who are rolling their eyes or clueless as to what I just wrote, it means that the F310 jeans are a slightly heavier weight than jeans like NBHD or A.P.C. but are not super dense like Strike Gold or Iron Heart. Additionally, the jeans have not been sanforized, which means that they will shrink significantly in the waist, thigh and length when soaked in water and you will need to size the denim to compensate.
The reason I purchased my Flatheads is because they're known for their intense fading over a relatively short amount of time, I look forward to wearing them every opportunity I get to give them an awesome customized look. As for the fit, it's slim straight without a lot of taper and I'm definitely a fan.
F310 Flat Head jeans are available in the USA through
Selfedge
.
Let us know what you think by commenting below.