Shopaholism: SKT Ceramics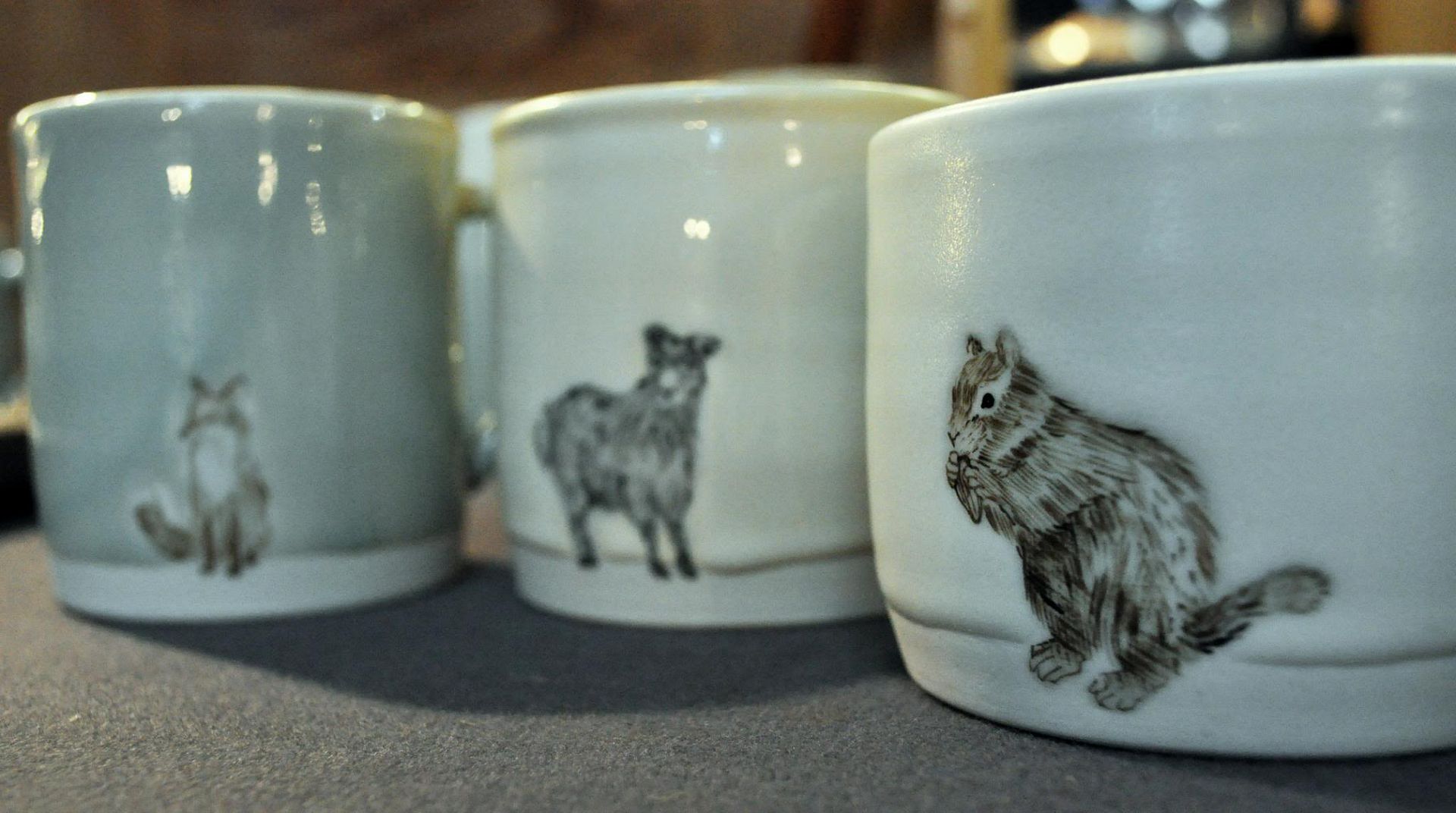 SKT Ceramics
produces beautiful hand thrown porcelain goods out of a studio in Brooklyn. It was love at first sight because of the cute hand painted animals on each piece... then we realized the creator of the collection, Susannah Tisue, has the same first name as our editor and that she was a graduate of NYU like me, not writing about her brand would have been denying fate. The handmade cups and bowls by SKT come in soft blues, greys and off-whites and are painted with a variety of animals, but best of all, each individual item is unique, imagine how awesome having these as filling your cabinets would be. In the future, we'd love to see some really large bowls or vases, they'd look unbelievable!
Take a closer look at Susannah's great work after the jump.
We're big fans of everything we've seen, and we're looking forward to seeing what she'll be working on next!