Japanese Streetwear in Support of the Earthquake Relief Effort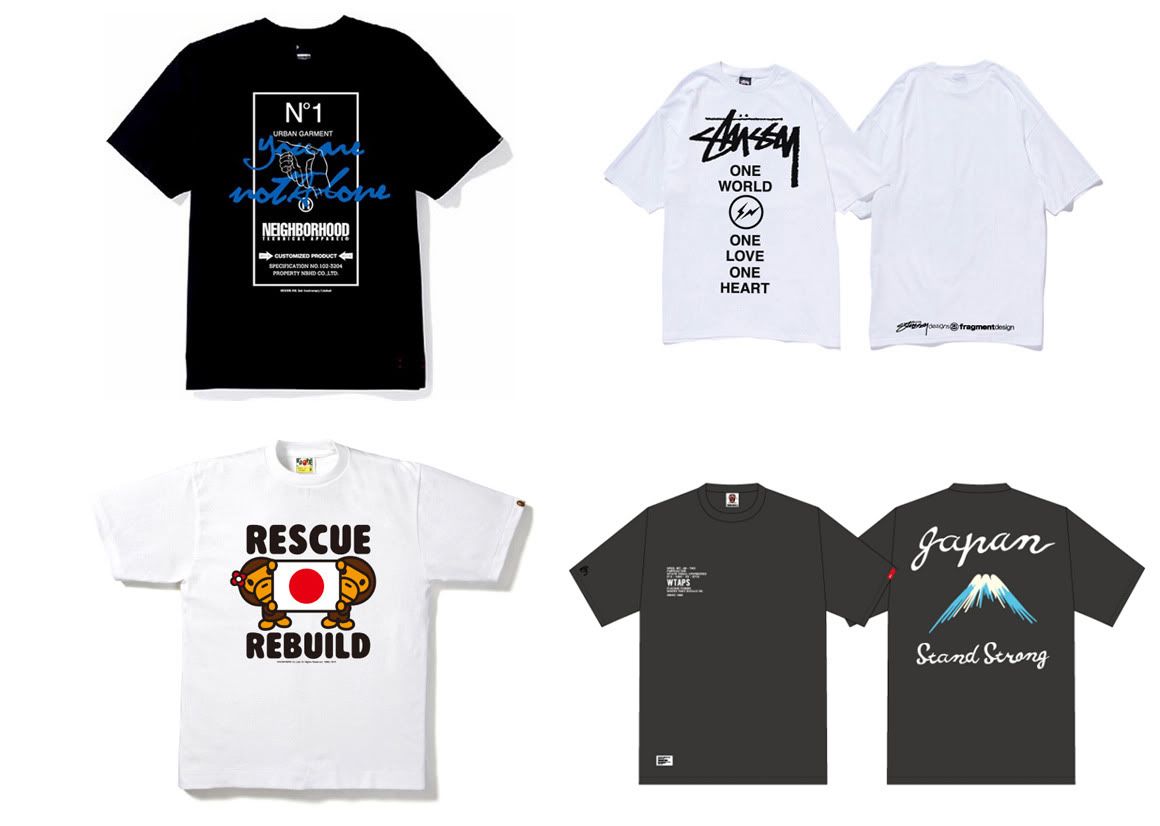 In light of the horrific earthquake and tsunami that recently occurred in Japan and the resulting nuclear problems, Japan is in need of international support. Despite its status as one of the world's most developed countries, the people of the northeastern regions of Honshu are still in dire need of help and supplies. As if that alone was not enough for you to donate money to the cause, your favorite streetwear brands are making it even easier. Bape, Neighborhood, Fragment Design for Stussy, and W)Taps are all releasing items which benefit the relief effort.
More info on each item by clicking on the link below.
Bape, Neighborhood and Stussy x Fragment Design and W)taps have all created special t-shirts for the relief effort and a majority of the proceeds benefit charity. All of them will be in pre-order for the next couple weeks and will begin shipping at the end of March and April. But honestly, I hope that by the time you get to them, they are all sold out which means that money is already flowing to the rescue and rebuild effort.
Only one of the group is available in the US and that is the Stussy x Fragment shirt. Available
here
.
All of the others seem to be Japan exclusive at this time, but several of the Japanese bid-services are offering the shirts with no fee in order to help Japan as much as possible.
Pondon
is one of them.