Good Eats: Jackson Diner, Queens NYC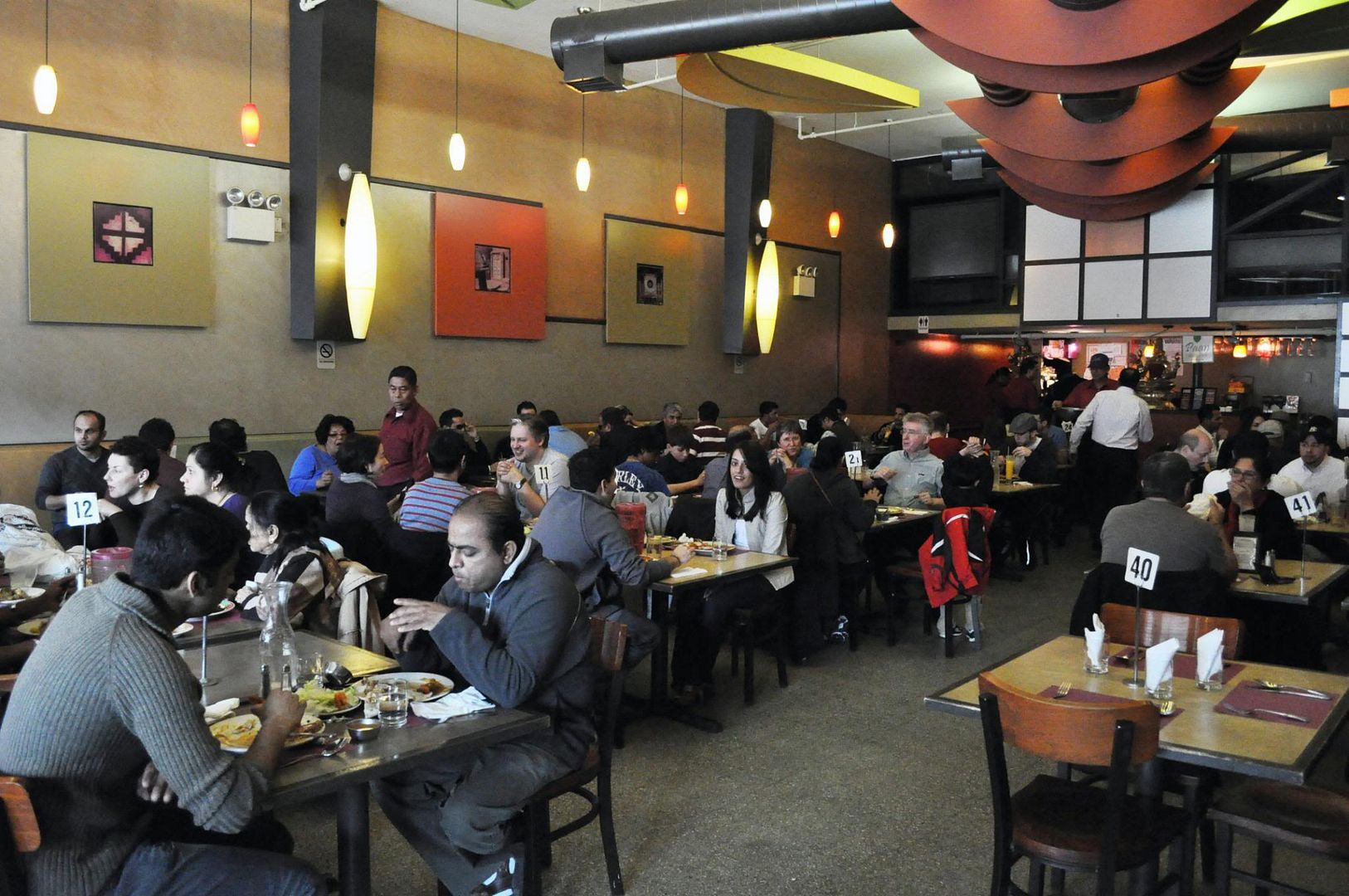 Jackson Heights in Queens is known for its super yummy and traditional Indian food, so there is really no reason that you should be eating Indian in Manhattan when the good stuff is just a few extra subway stops away. At this point you're moaning that Queens is too far, and it's a pain in the butt to get there. But really it isn't. Jackson Heights is accessible by the 7, R, M, E and F trains and most of the restaurants are a 5 minute walk from the station. Our favorite of the lot is Jackson Diner and you'll definitely get your money's worth at the $10.99 all-you-can-eat lunch buffet. Like we said in our
Udon West post
, NYC is amazing at delivering authentic eating experiences and this is one of them.
More pics and info by clicking on the link below.
Indian food can get expensive at dinner time, but luckily for us budget eaters, most of them do a lunch buffet for $10-$15. This all you can eat experience can serve as both lunch and dinner if timed appropriately and the food is no less good than when they're serving a la carte. At Jackson Diner, the buffet runs until 4pm and because of the large amount of people eating there, the food is always fresh and hot. Some of our favorites are the Chili Chicken, Tandoori Chicken, Dosa and of course Naan. The restaurant definitely gets crowded at times, but the space is pretty big and we've never had to wait more than 15 minutes for a table. It's a must go for us at least once a month.
We recommend that you get over your Queens-phobia and start eating good Indian food.
Jackson Diner
3747 74th Street (at 37th Ave)
Jackson Heights, Queens