Good Eats: Gyu-Kaku, Midtown NYC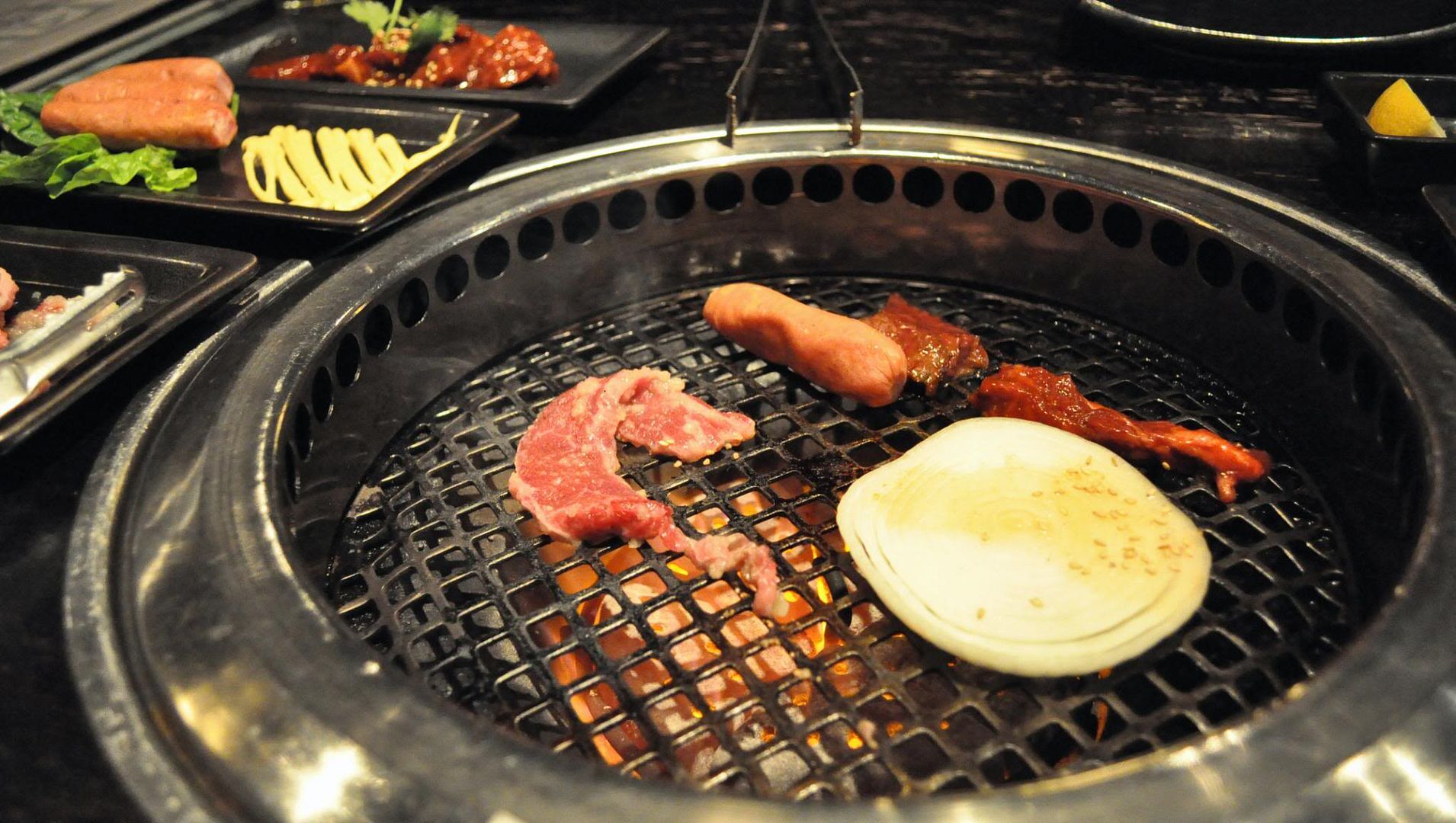 Yakiniku refers to cooking small pieces of meat on a mini grill, and these restaurants are among my favorites in Japan. At a yakiniku restaurant, your table is equipped with a grill and you order pieces of meat, seafood or veggies to cook yourself - no that doesn't mean the restaurant pays you. One of the largest yakiniku chains in Japan is
Gyu-Kaku
and luckily for us New Yorkers there are 2 locations here in the city. We've been eating at the East Village location for almost five years now, but there is also a location in Midtown East. At this point, our only complaint is that they haven't recognized us as their best customers... but they'll catch on... eventually.
Read more about Gyu-Kaku after the jump.
One of the best parts about Gyu-Kaku is that they don't limit themselves to beef. Their menu covers a wide selection of appetizers, meat, seafood, rices and noodles at all price points. Beef ranges from $40 for an order of Kobe beef down to $7 for chuck kalbi and there are varieties that fill all prices in between. Some of our favorite things to order on the menu are the
Harami, Kurobuta Sausage, Mushroom Medley and Tofu Chigae soup
. Take our word on these plates, they're all amazing.
Part of the yakiniku idea means that you don't need to wait for a slow kitchen to prepare your meal, once you order and your choices arrive, you decide how quickly or slowly you cook your food- perfect for when you're starving and can't wait to eat. Gyu-Kaku also specializes in creating daily and monthly specials on food and drinks which keep you coming back for more. February had $2 draft beers all month- WIN!!! They've even introduced a points card, for people like us who just can't get enough. We recommend you drop what you're doing and go immediately.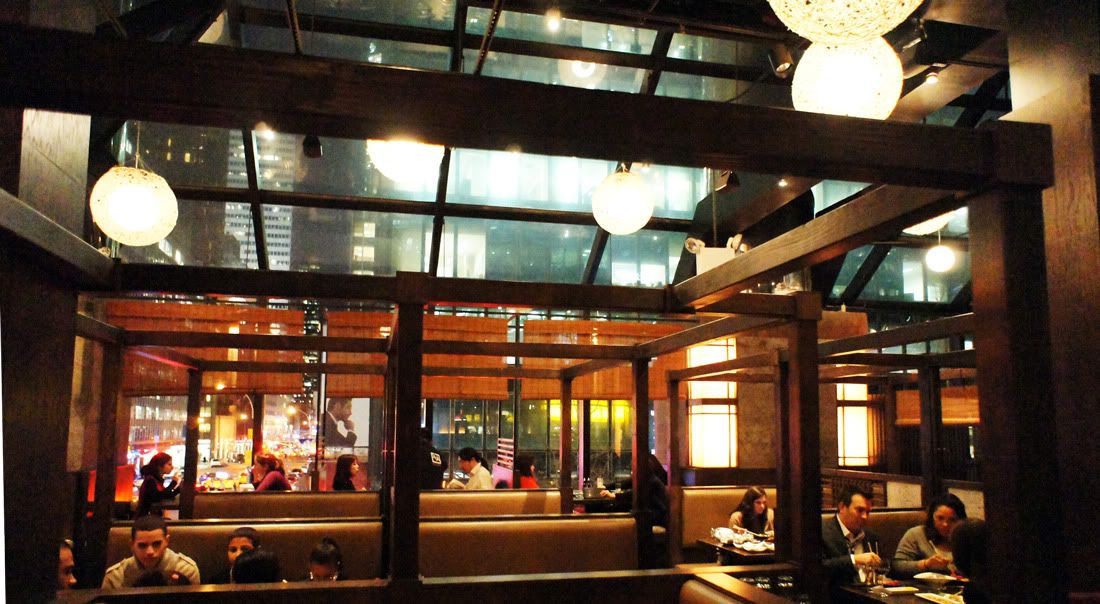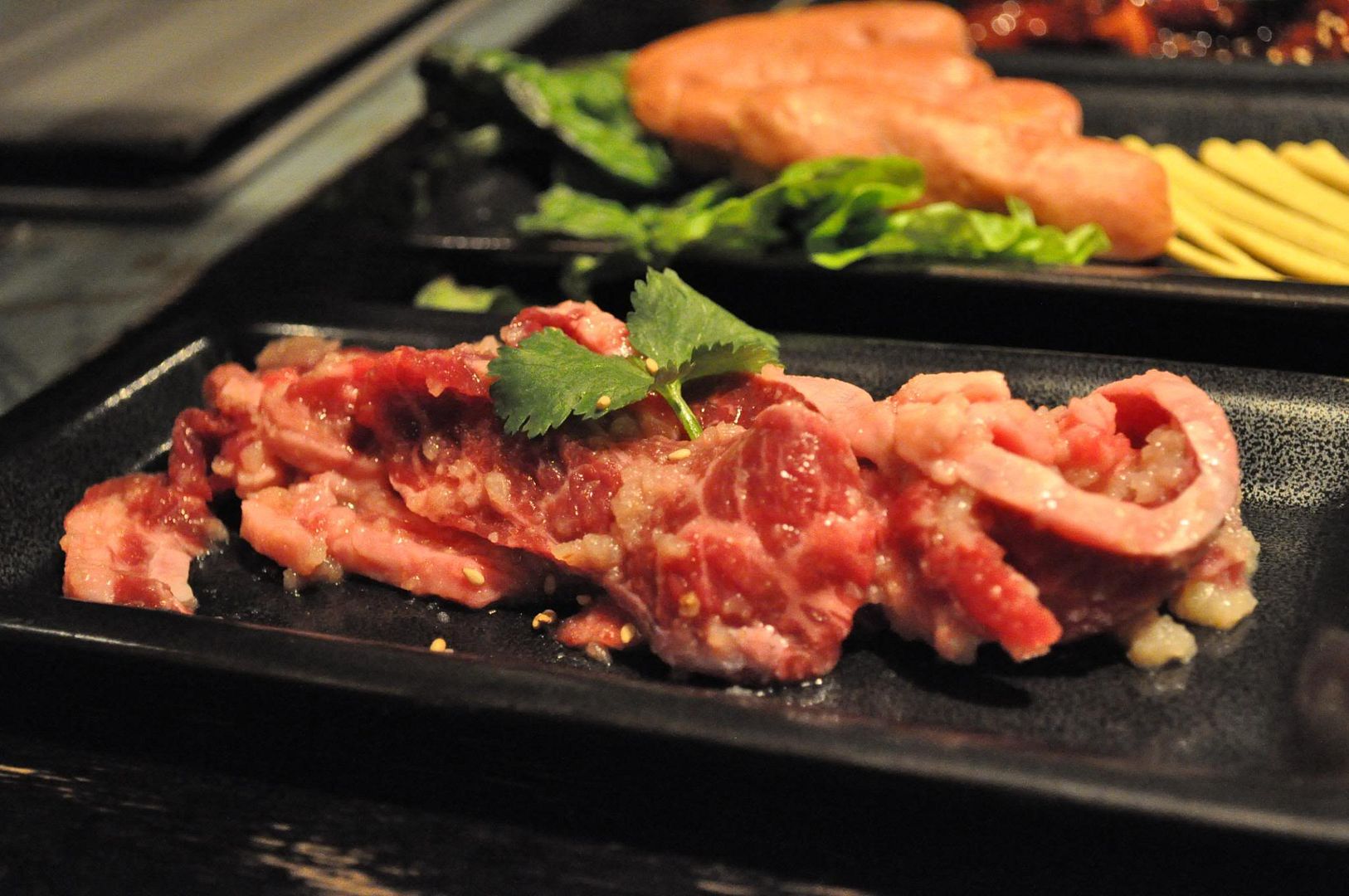 Chuck Kalbi in the foreground, Kurobuta sausage in the background.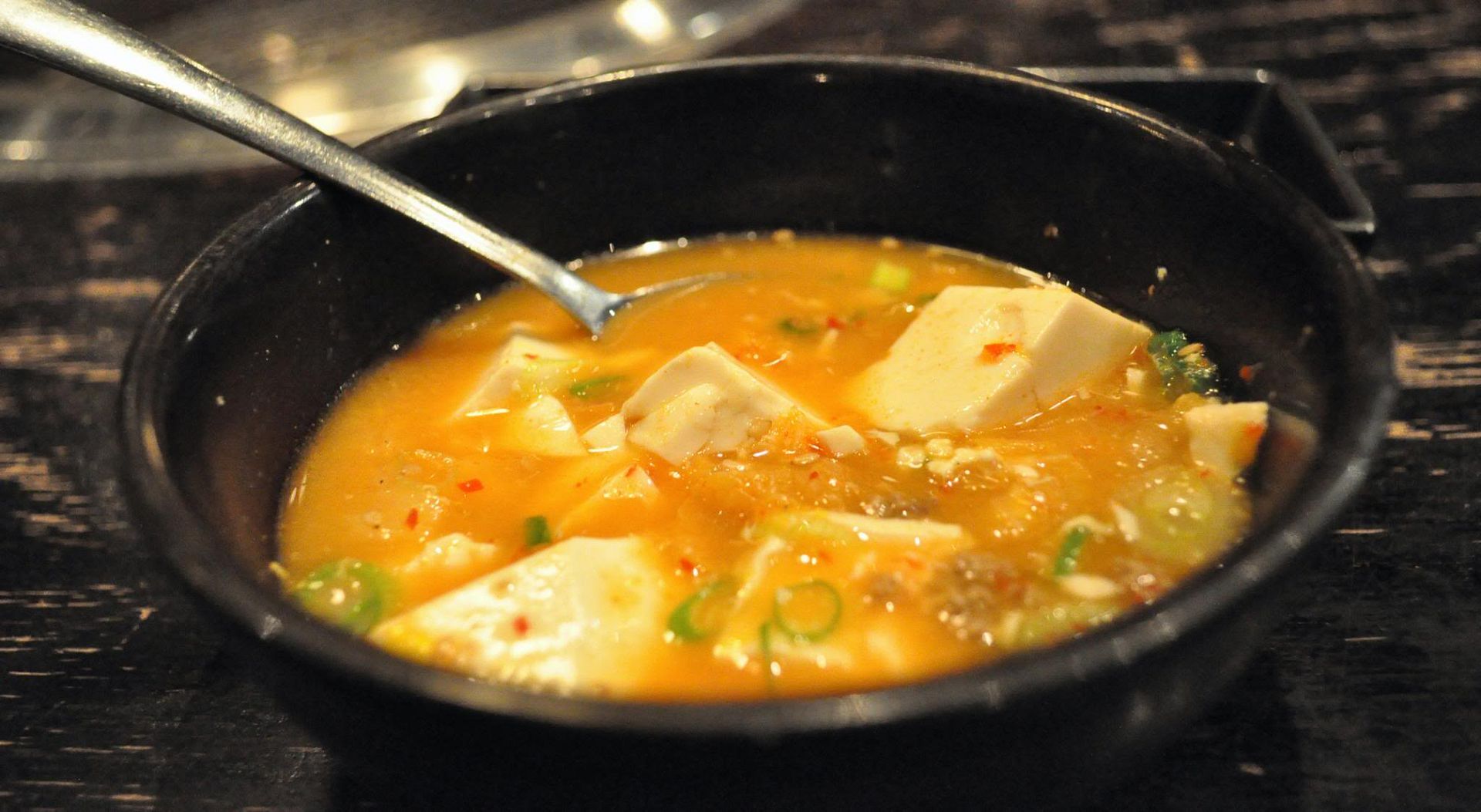 Tofu Chigae Soup. MMmmMM good.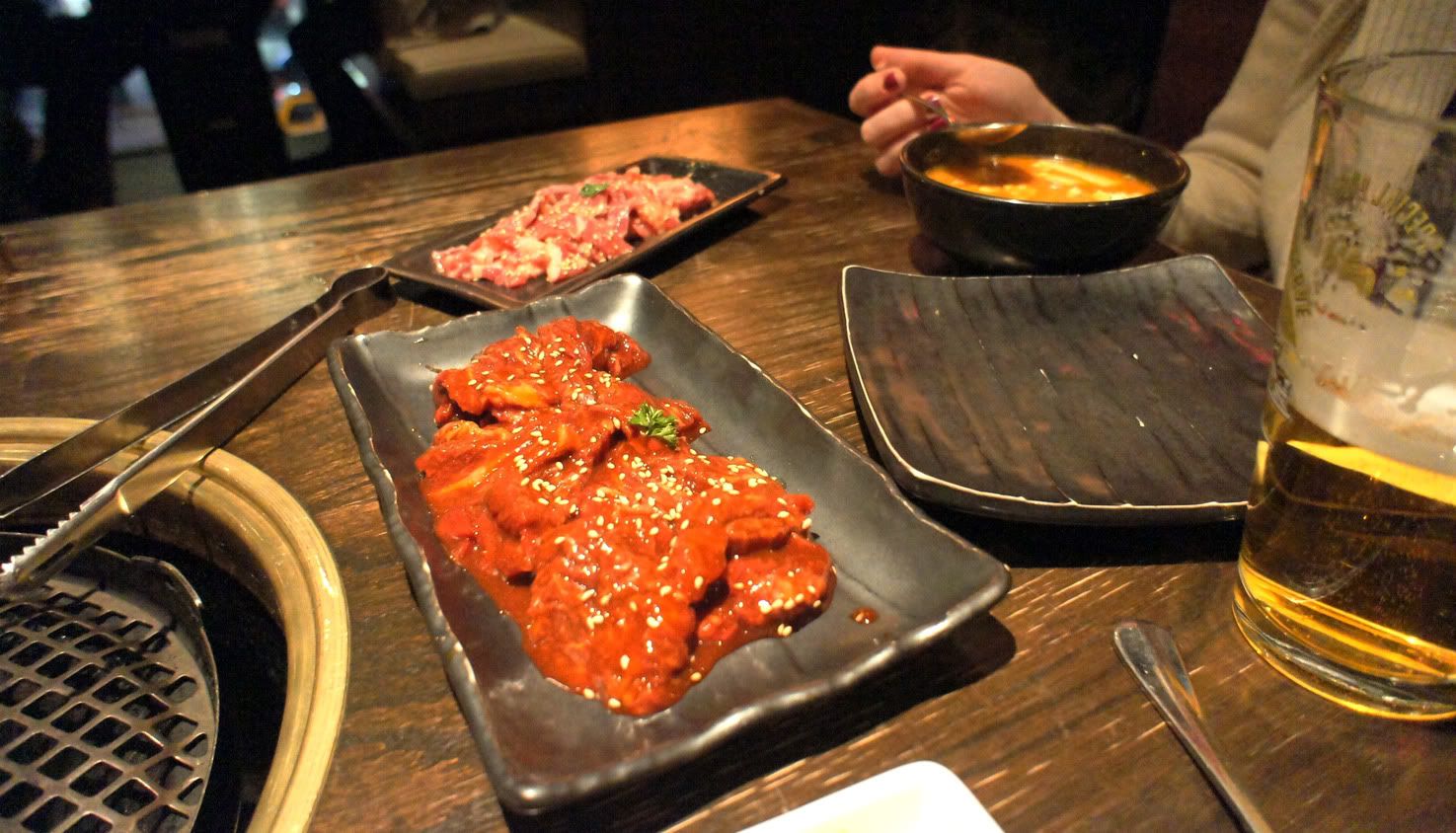 Harami with Miso marinade
Gyu-Kaku
50th St. @ 3rd Ave.
Midtown East, NYC