Last Call: Vandaag NYC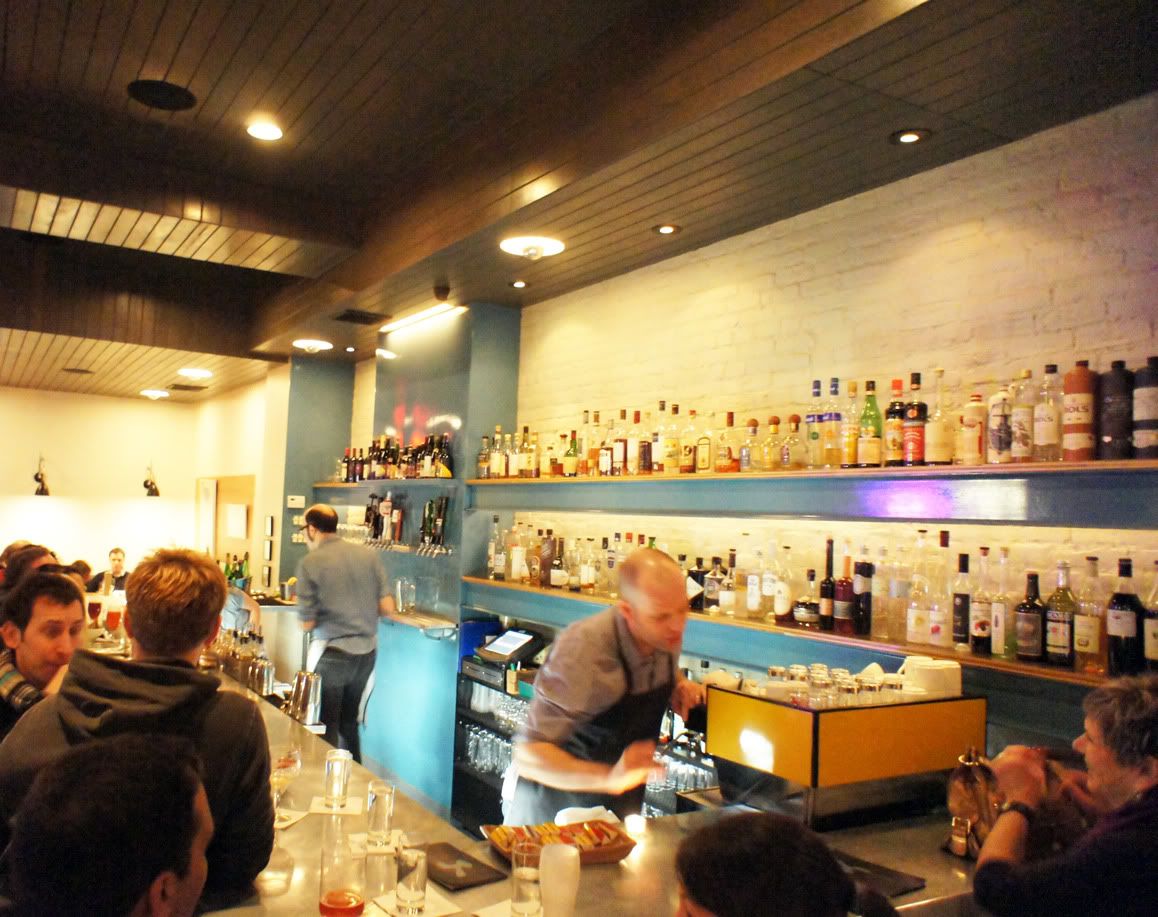 Since we're suckers for good design, the minimal and modern Vandaag in NYCs East Village had us from the first step in the door. Once inside, the bartender's accent kept our attention (think badass villain from James Bond) as he delivered drink recommendations that were instant hits. The cocktails were well made, and the beer list, though at first foreign, turned out to be filled with new favorites.
Read more about Vandaag and see more photos after the jump.
What:
Hip, Nothern European inspired restaurant and bar
Where:
2nd Ave (at 6th street), East Village
How Much:
$7-12 lesser known European beers on tap- worth every penny.
La Trappe Quadrupel:
A strong and flavorful dark beer. I was told if I wanted something with higher alcohol content I should just move on to whiskey.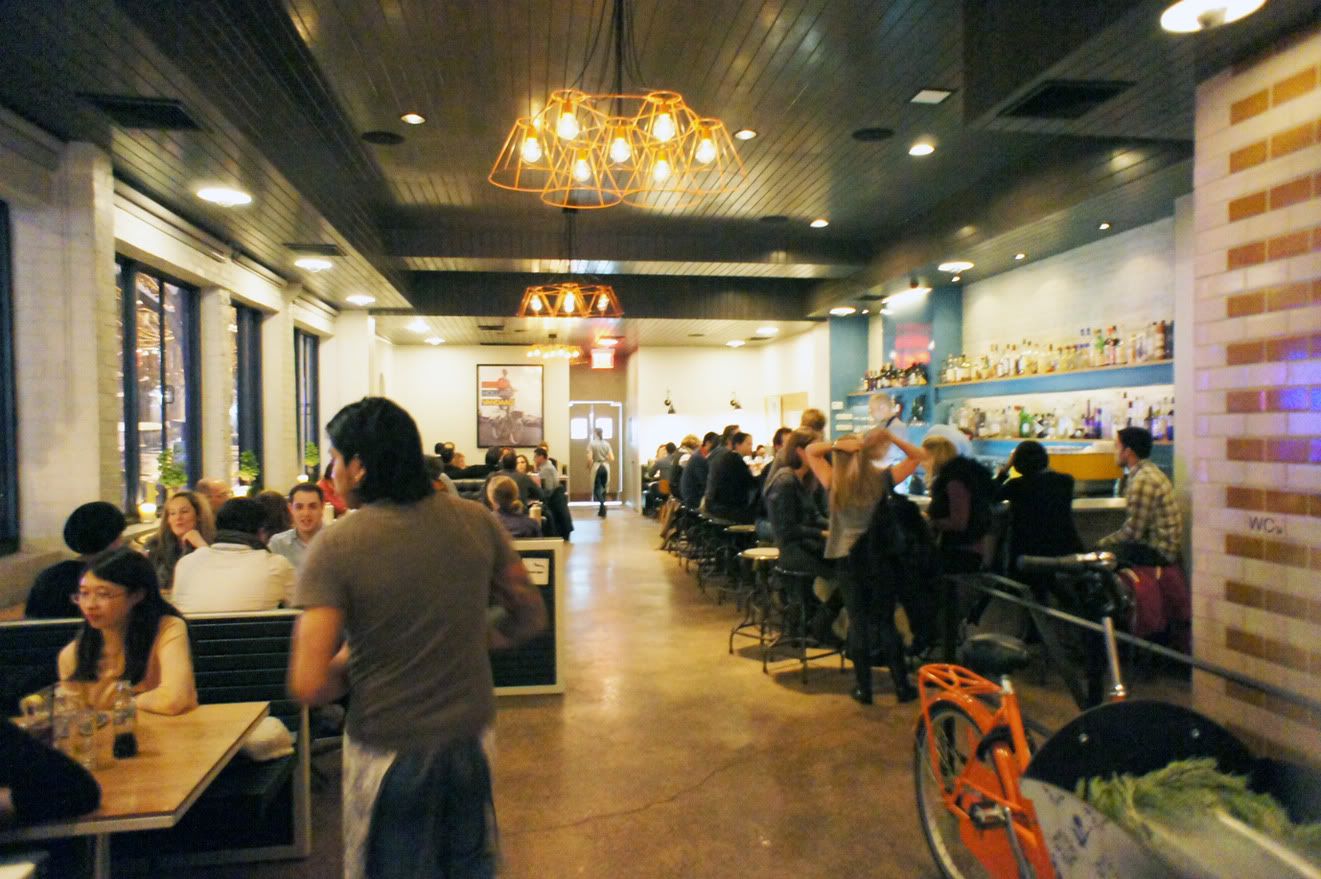 Though we've heard good things about the food, we went straight to the bar. As you can see the restaurant does a good job separating the diners from the drinkers- something we all can appreciate. The space has modern and industrial finishing like a zinc bar, concrete floor and a really cool wood ceiling. We'd definitely give two thumbs up to Vandaag as a place to start your night. Ending your night there might be a bit more challenging if you're a night owl as the bar space closes shop at 2am- and you're still out dancing at that point... right?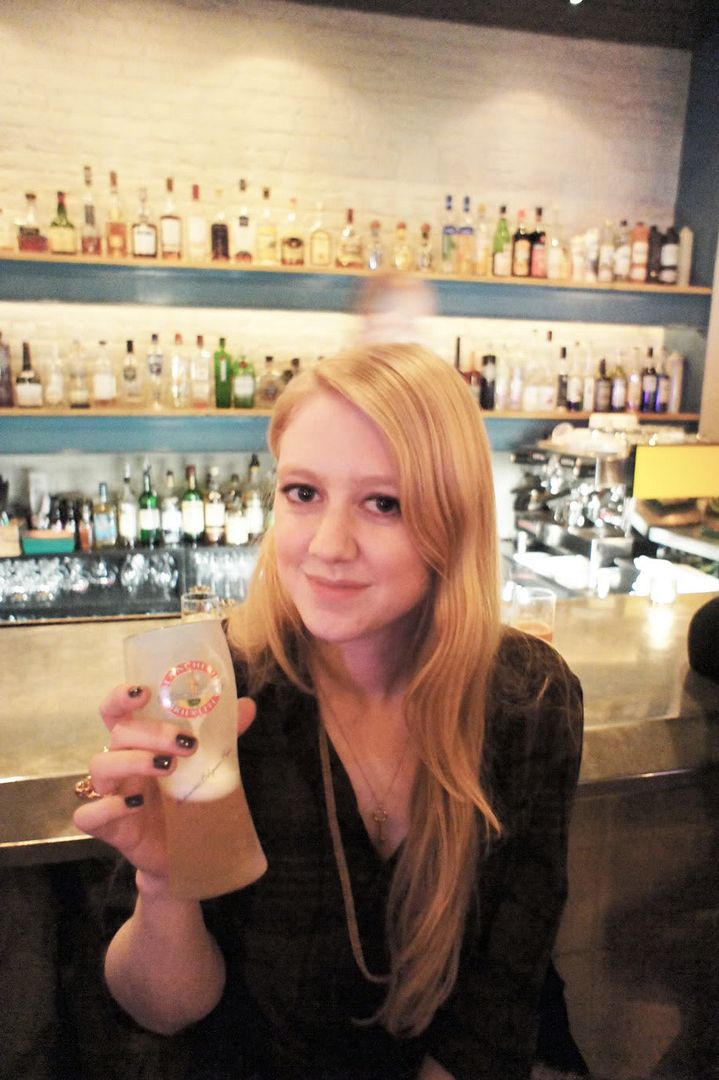 The drink selection was a departure from the norm. The beers (biers) were all of European origin, specifically Holland, Belgium and Skandanavia and we needed to rely on the Bartender's recommendation to start us off on the right foot- a decision we didn't regret in the least. Try the La Trappe Quadrupel. We'll be stopping back here when we're in the area next.