Jeans!: Neighborhood 2004 Metal Savage Narrow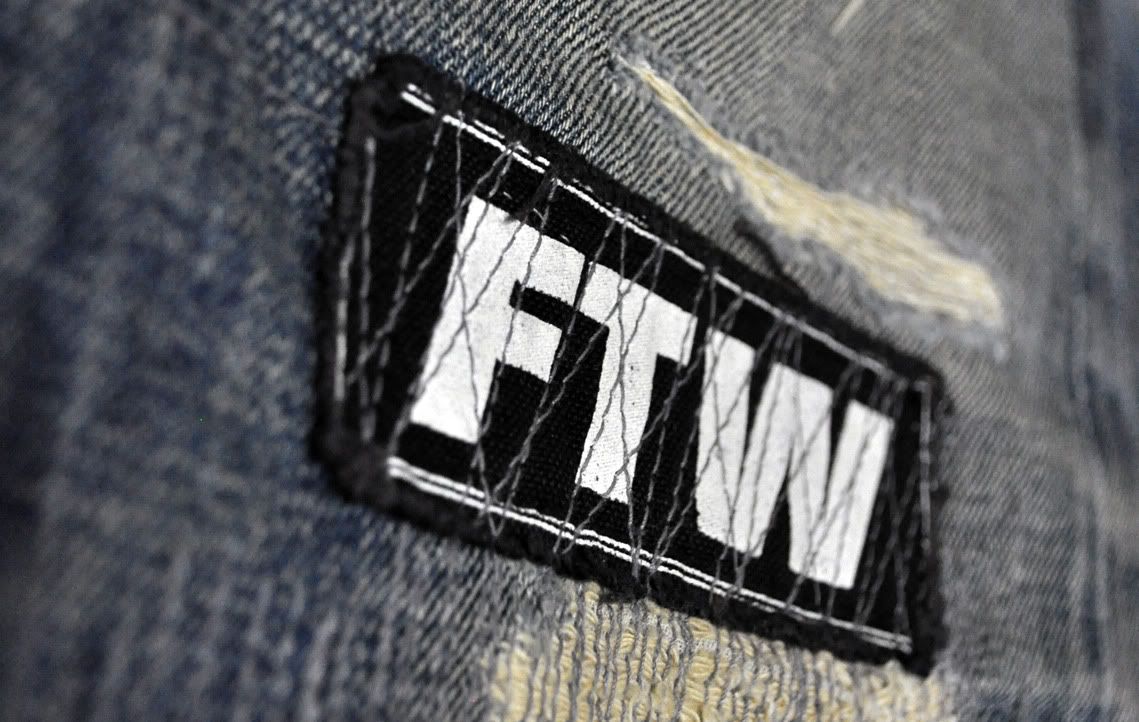 Neighborhood enthusiasts know that the company's most sought after pairs of jeans came in 2004. The 2004 Ripper Savage and the 2004 Metal Savage represent the peak of NBHD's denim hype. Today, 7 years after the release of these jeans you'll be a lucky person to find a pair in good condition under $800. As our latest entry in our Jeans! series,
solifestyle
is featuring the Metal Savage in the narrow cut. Known for the 'FTW' patch on the front of the left leg, these jeans have an incredible wash, accented with rips and scarring for that signature Neighborhood look.
Take a detailed look after the jump.
The 2004 Metal Savage are damaged with patches and rips, but the 'FTW' patch, which stands for F*** the World, stamps the jeans with Neighborhood's counter culture message. As always there is a lot of attention to detail on the jeans. The stitching accents appear both inside and out; and unlike many companies that damage denim with holes, Neighborhood patches the rips from behind so that the wearer does not accidentally ruin the work when putting on the jeans.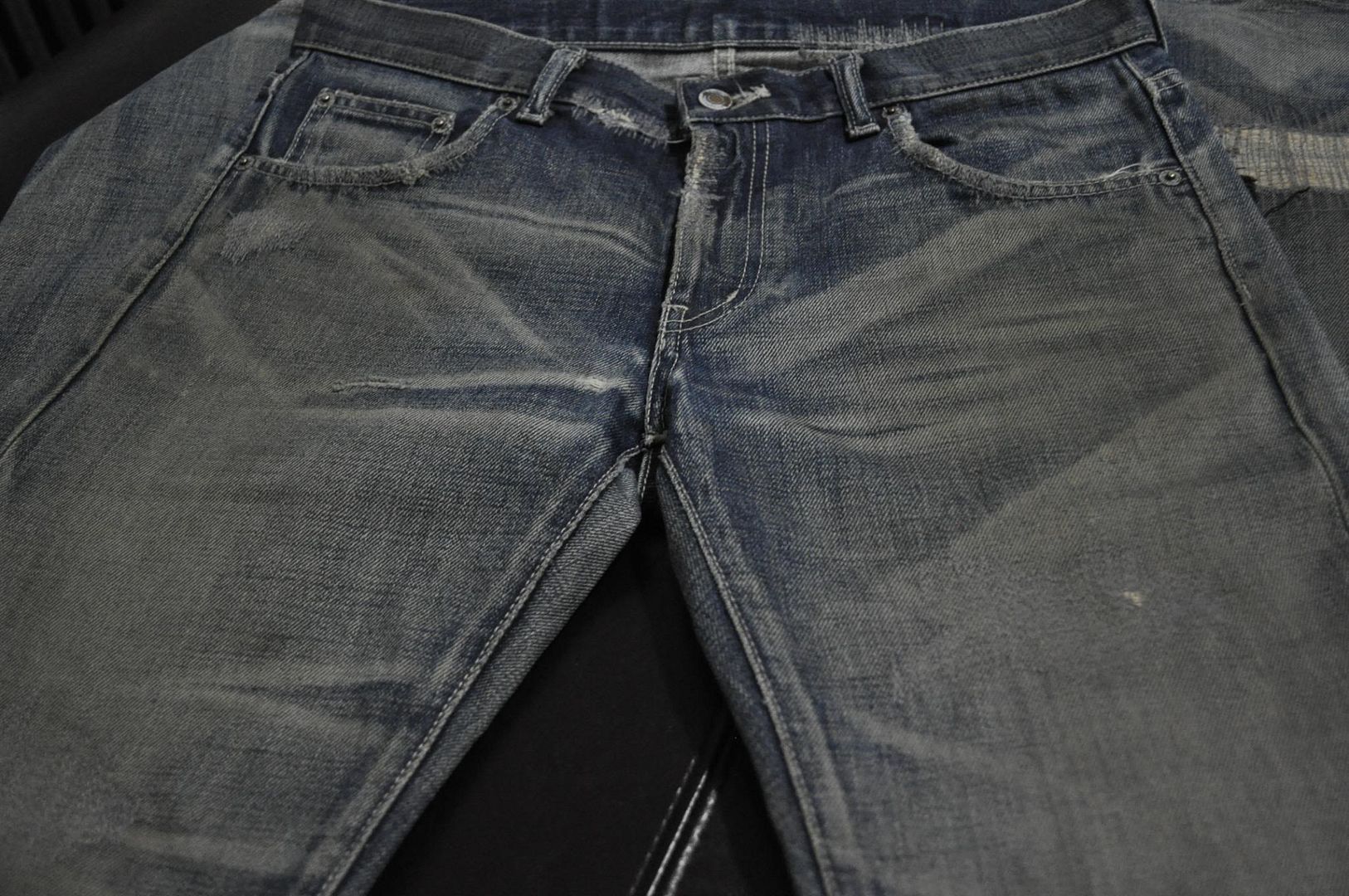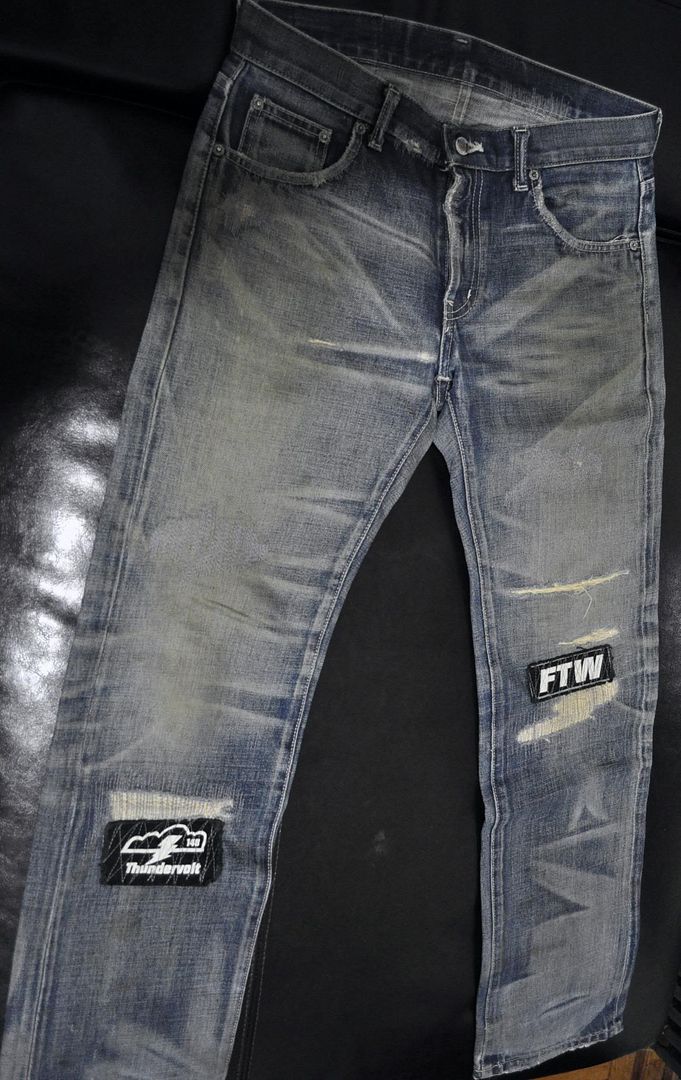 Neighborhood's 2003/2004 wash is quite unique and is much lighter in color than their washes used today. But despite the wash's unnatural look, they do look great when worn, especially with just a plain t-shirt during the summer.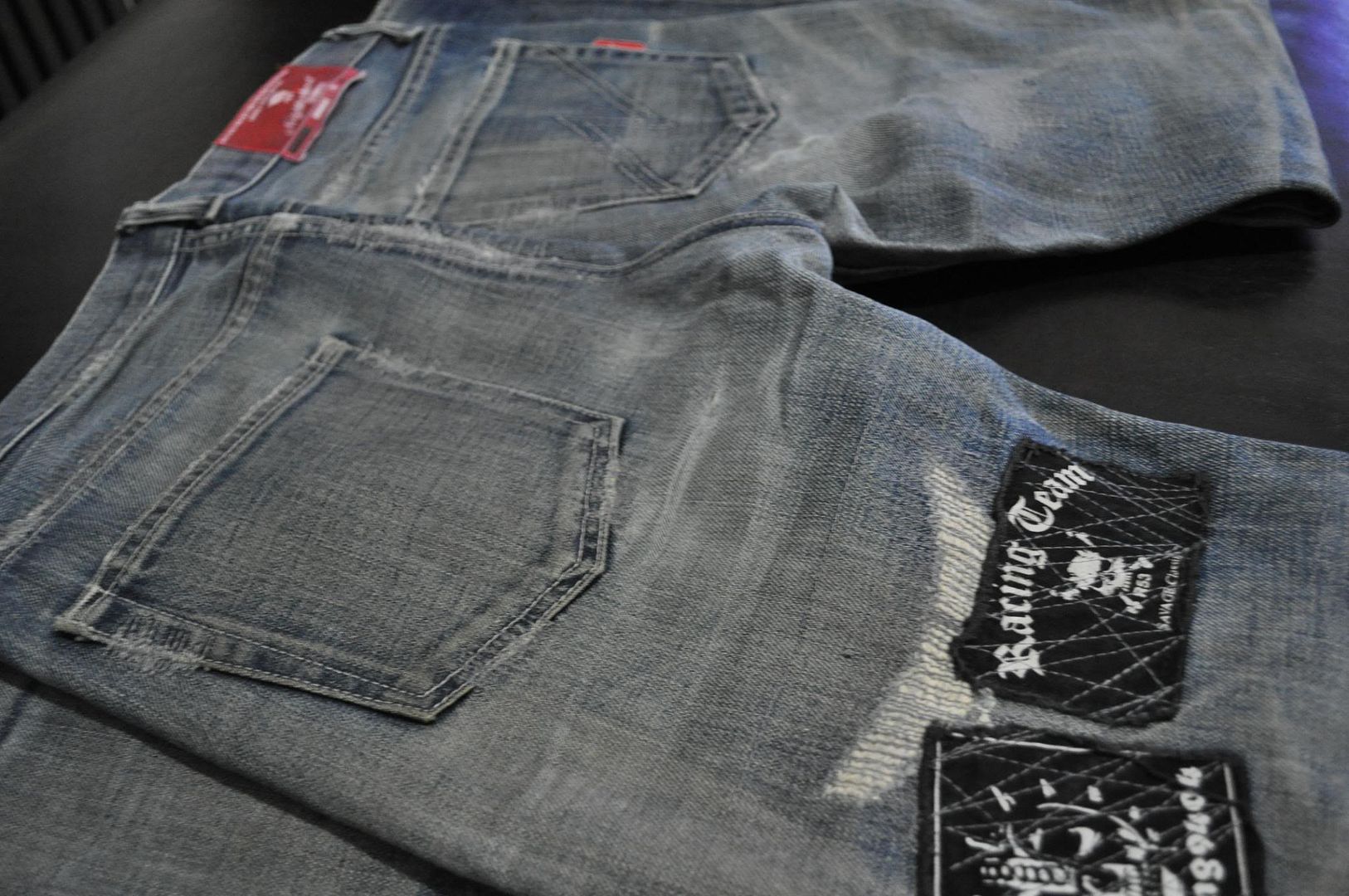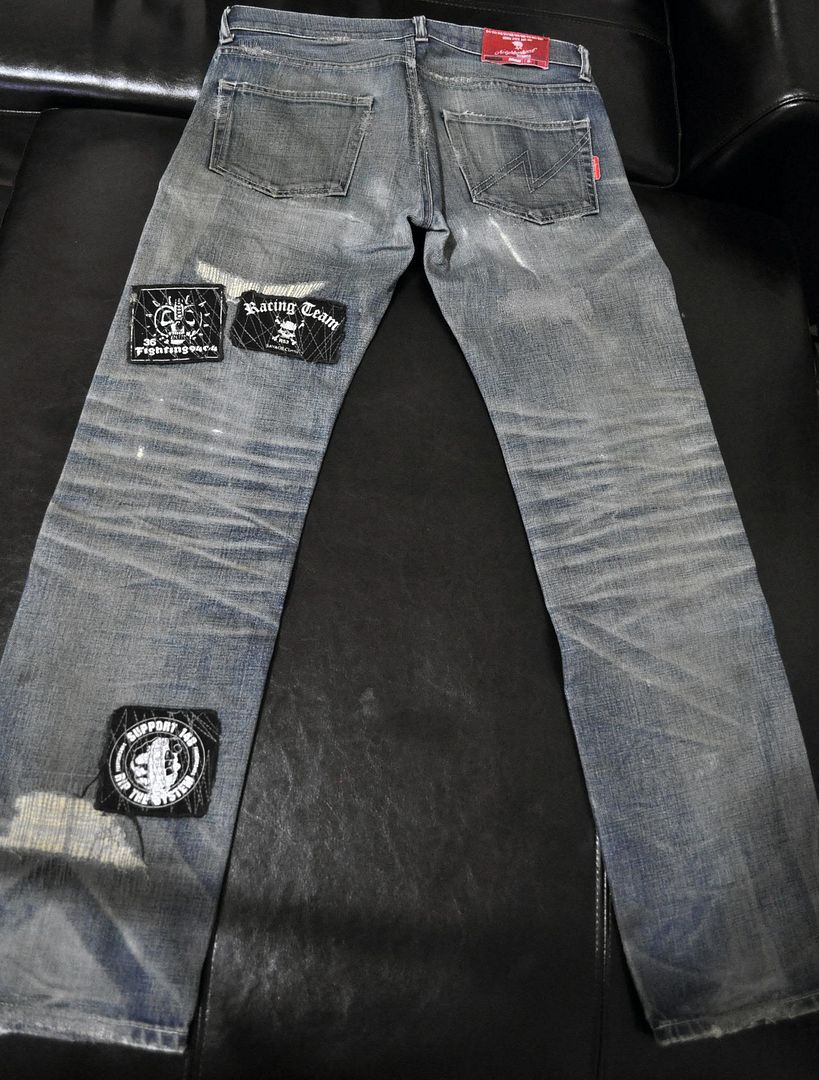 The Metal Savage came in only two cuts, as all Neighborhood jeans at the time did- narrow and basic. The basic cut is a relaxed fit and narrow cut is a slim straight leg. If you somehow manage to come across a pair and are willing to pay a fortune, know that the sizing of past Neighborhood jeans (2003/2004) was significantly larger than the more recent seasons. In can wear both size small and medium from the old narrow cut, but in recent seasons size small in narrow cut is not an option.