Trend Watch: Fair Isle Sweaters
Fair isle sweaters are perfect for winter. Not only do they keep you warm, but their seasonal nordic knit patterns make you look like you really are a winter person even when you dread stepping outside in the 15 degree weather. This season fair isle sweaters are in every store at all price points from inexpensive options at Gap or Urban Outfitters to wallet destroying versions at Marc Jacobs or Burberry.
Take a look at some options after the jump.
Your favorite store is bound to have something fair isle available this season so stop by and take a look. To get you started we've prepared a small sampling for you.
Click the photos to shop the sweaters.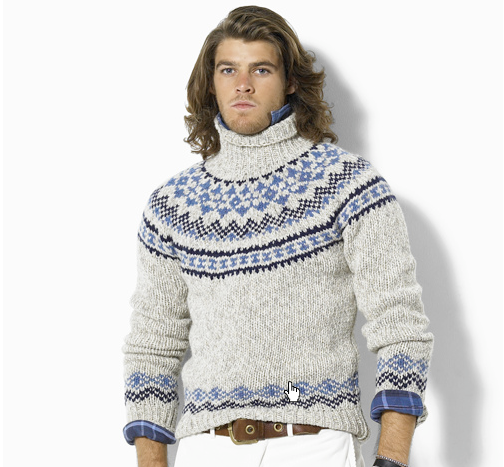 Ralph Lauren turtle neck fair isle sweater
Allsaints button up fair isle cardigan
Topman crewneck fair isle sweater