Levi's x Pendleton Denim Work Shirt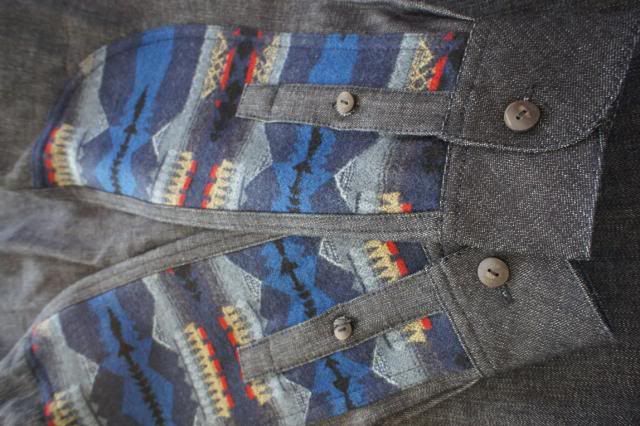 On the heels of our Pendleton brand profile is a detailed look at their collaboration with Levi's. This Levi's work shirt is crafted with rigid denim and accented with Pendleton's signature woven native print wool- guaranteed to make a hipster squeal with delight. The blue-grey colors in the wool with just hint of red really set the dark grey denim in the shirt apart from the monotonous grey chambray look that has been popular the past couple seasons.
More photos after the jump.
The quality of the shirt is very high, and the material is thick and well constructed. You can still find the work shirt and the other Levi's x Pendleton items
here
. Or if you have luck on your side, in your local Levi's store. The sizing is a little bit large because it is a work shirt, I sized down one on it for a nice fit.