Beauty Review: Oatfix & Full of Grace Serum by Lush
Tonight I converted to the religion of LUSH. Lush is a bath and skincare company that focuses on all natural products (some are so natural they have to be stored in the fridge). Tonight I went with a friend to their Union Square store and picked up a bunch of gifts for Christmas, and of course, also a few things for myself. I have already tried and absolutely LOVE the Oatfix facial mask and the Full of Grace Serum (both pictured above).
Learn more about these products after the jump.
Oatfix ($5.95, about 5 masks) is a gentle, soothing, moisturizing mask that smells so good I had to hold myself back from licking my face. This mask left my skin feeling baby soft. After, I applied the
Full of Grace Serum
($13.95) - it's a solid soap-looking bar that you rub all over your face. This bar feels silky and very moisturizing - almost like rubbing a stick of butter on your face...ahhhh. The saleswoman suggested storing both in the fridge to prolong their longevity.
My favorite thing about this brand is that everything is made from natural ingredients, and smells amazing - not overly perfumy, just very organic.
Here are a few more items I picked up earlier today: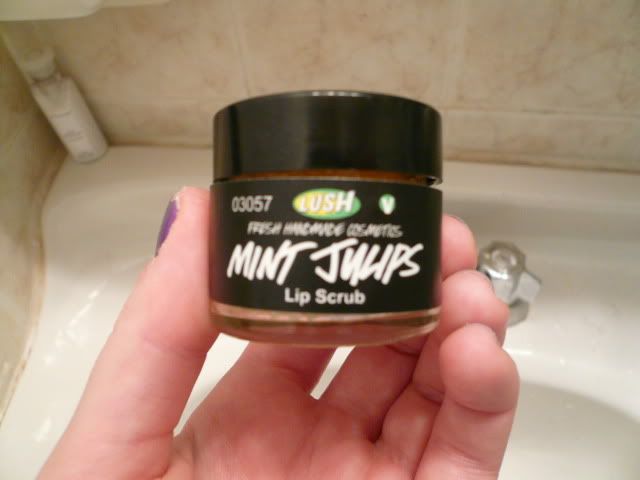 Mint Julips Lip Scrub, $8.95