Shopaholism: Still House NYC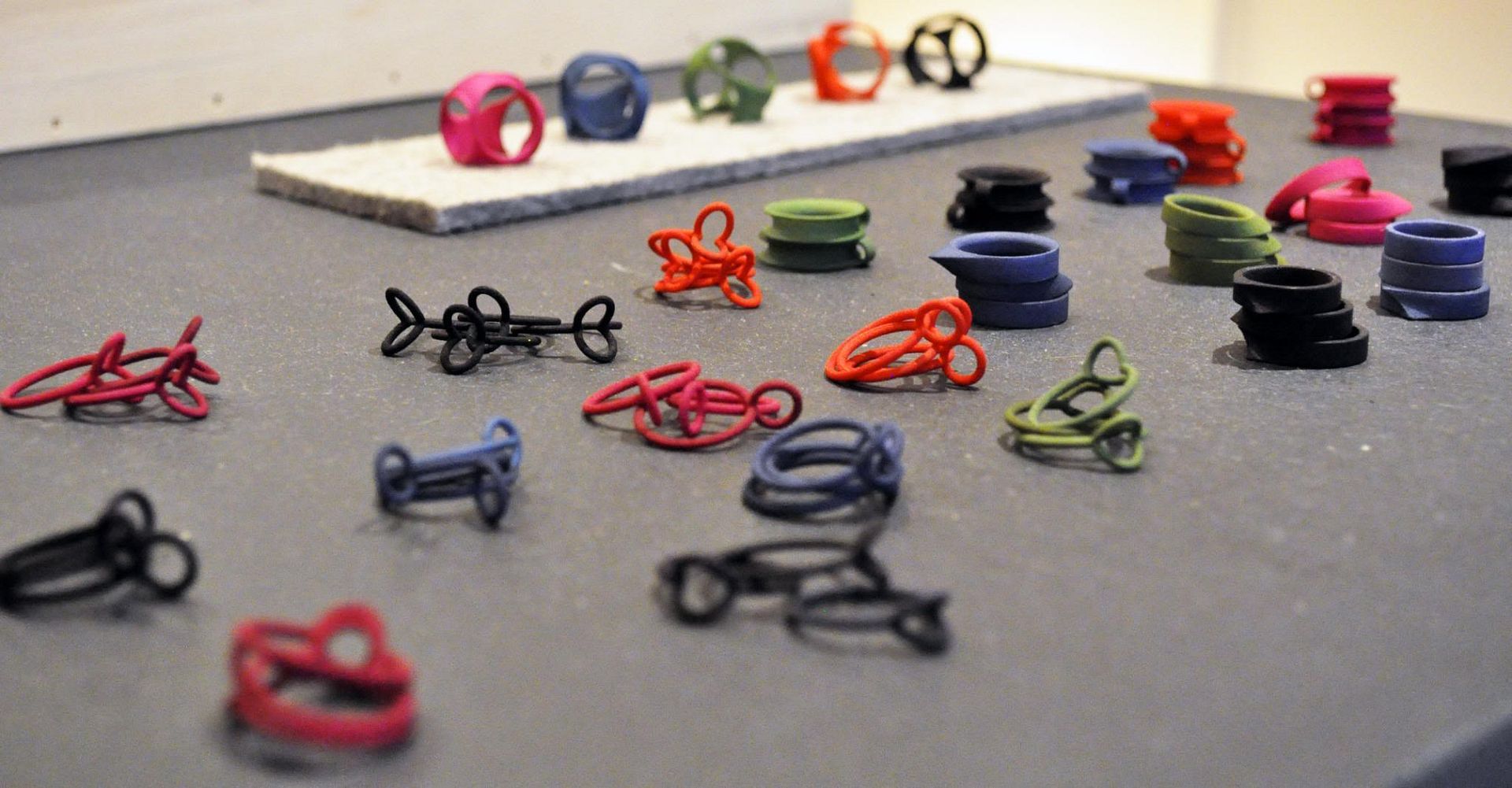 Dodging raindrops this past Saturday while wandering down 7th street we ended up at a beautiful but unmarked store. That store was
Still House
. A very interesting shop in the East Village neighborhood of Manhattan, they specialize in jewelry, mainly rings and necklaces. But just as cool as what they're selling is how the goods are produced. Modeled using 3-D software that is usually reserved for architecture and industrial design, the jewelry is sent to a three-dimensional printer and the rings are produced using nylon. The newly created objects are then dyed creating the brightly colored rings shown above. Strangely enough, the nylon rings are extremely durable but feel very delicate to the touch the result is awesome jewelry that makes for a great conversation.
See more about Still House after the jump.
Though the jewelry is the star of the show, Still House also sells small home goods which are displayed in a minimal but well designed space. Everything is brightly lit to show off the items for sale. Nylon rings which cost around $25 can be put on a chain to make a necklace for about $30. The metal versions of the rings which include silver, gold, and my personal favorite- black PVD coated cross into the $100 range. Drop by Still House and check it out for yourself.
Still House
(212) 539-0200
117 East 7th St.(btw. 1st Ave and Avenue A)
East Village, NYC
info@bystillhouse.com