Shopaholism: An Inside Look at Uniqlo NYC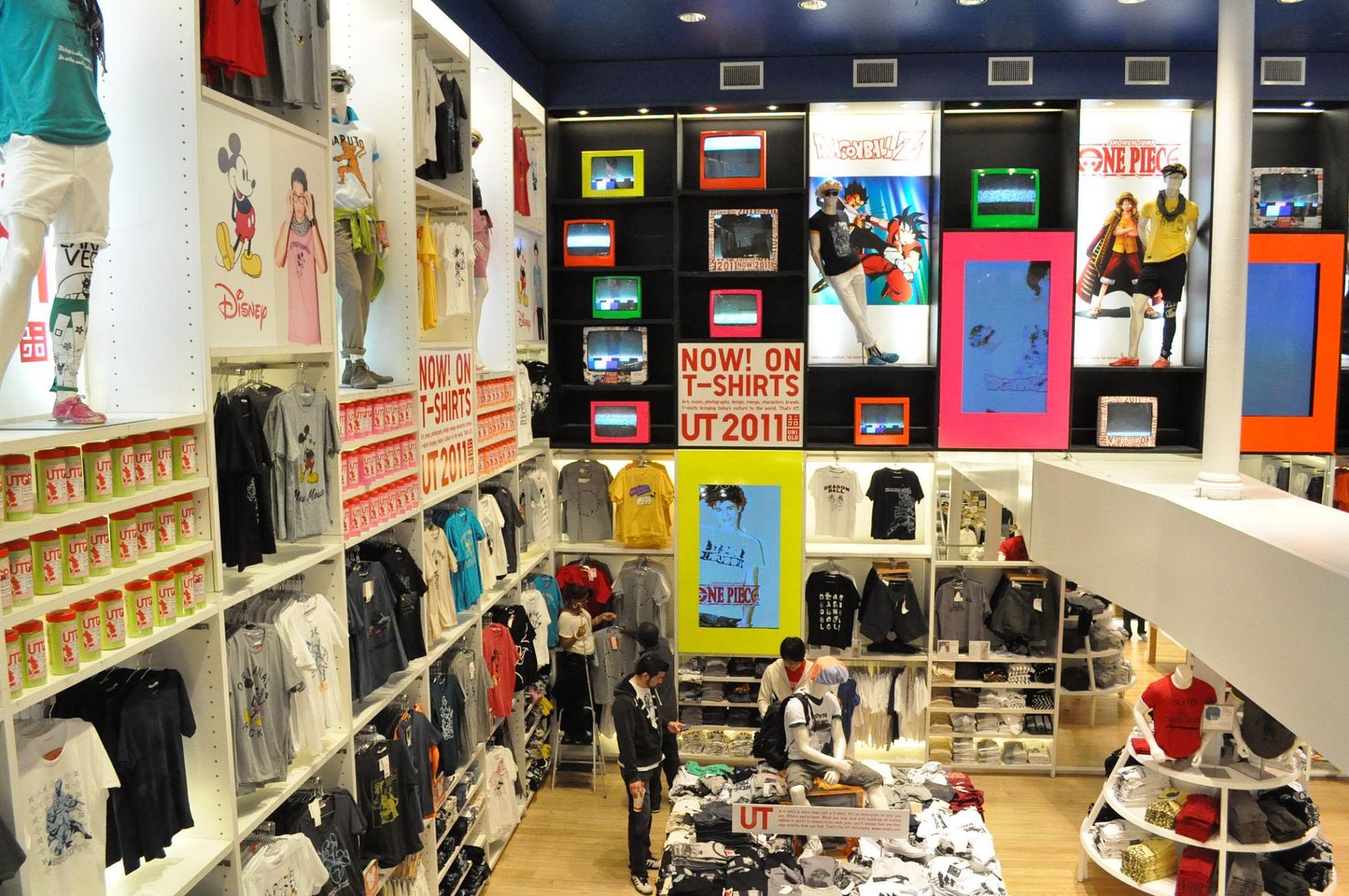 We've talked a lot about
Uniqlo
as a brand and showcased some individual items we've acquired but we've never shown you the inside of the store. So here it is- the huge three floor store on Broadway between Prince and Spring Streets in SoHo is filled from floor to ceiling (literally) with Uniqlo's signature low price-point but very well designed and constructed garments. The first floor features a large glass showcase which is readily changed, an area dedicated to the +J Jil Sander diffusion line and a mixture of men's and women's gear. The second floor is all menswear and the basement level is all womenswear. Overall, it's an overwhelming retail experience. There's so much to go through and so many people to push through that you might find yourself frustrated. But, I assure you, once you find that perfect pair of Uniqlo selvedge jeans for $70 or that great fitting winter jacket for less than $100 you'll be hooked.
Check out more photos of Uniqlo NYC after the jump (click to enlarge).
The main floor of Uniqlo NYC showcases +J as well as the newest featured products for men and women.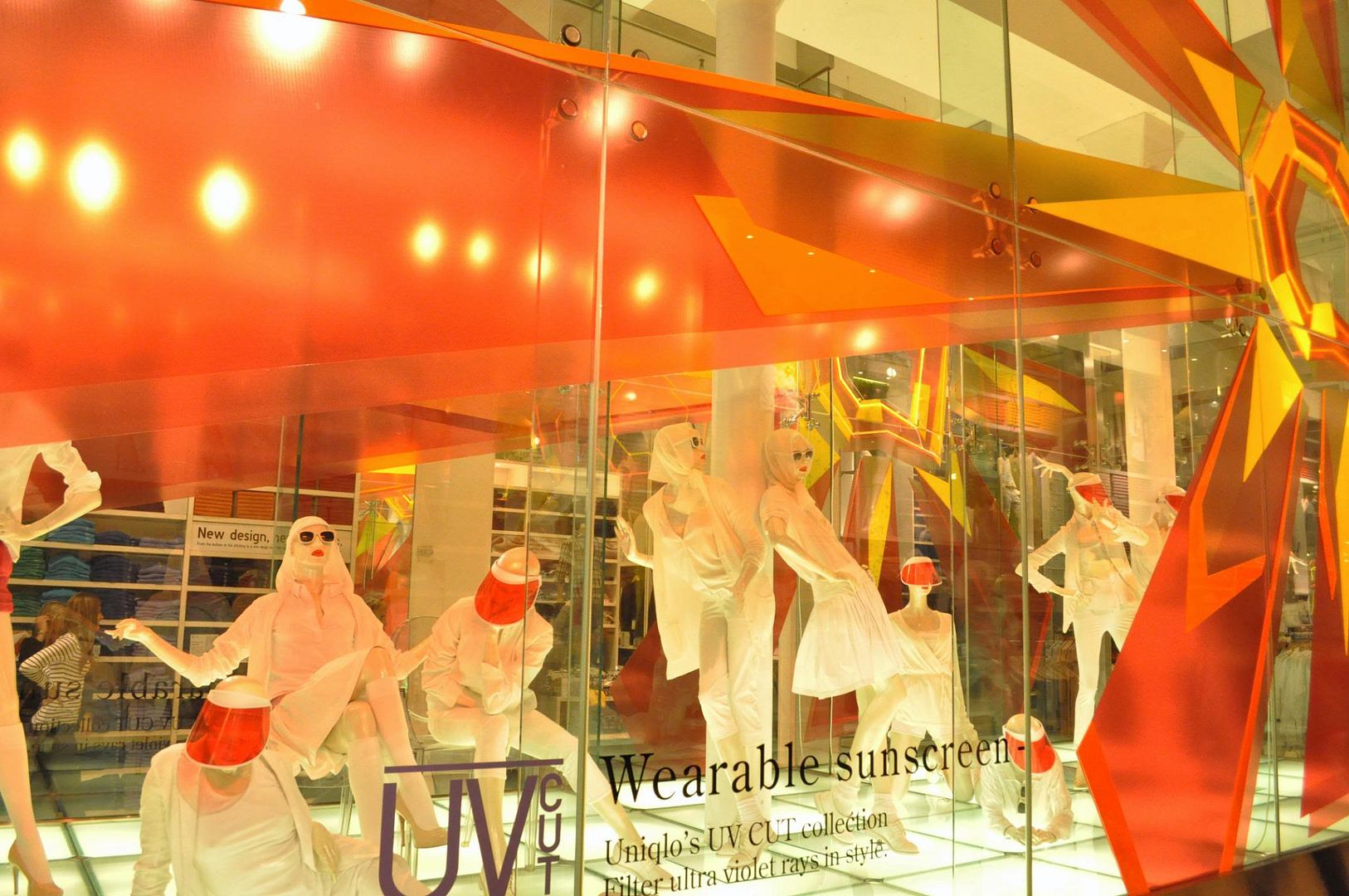 The showcase at the front of the store is filled with innovative displays like this one for UV protective fabrics.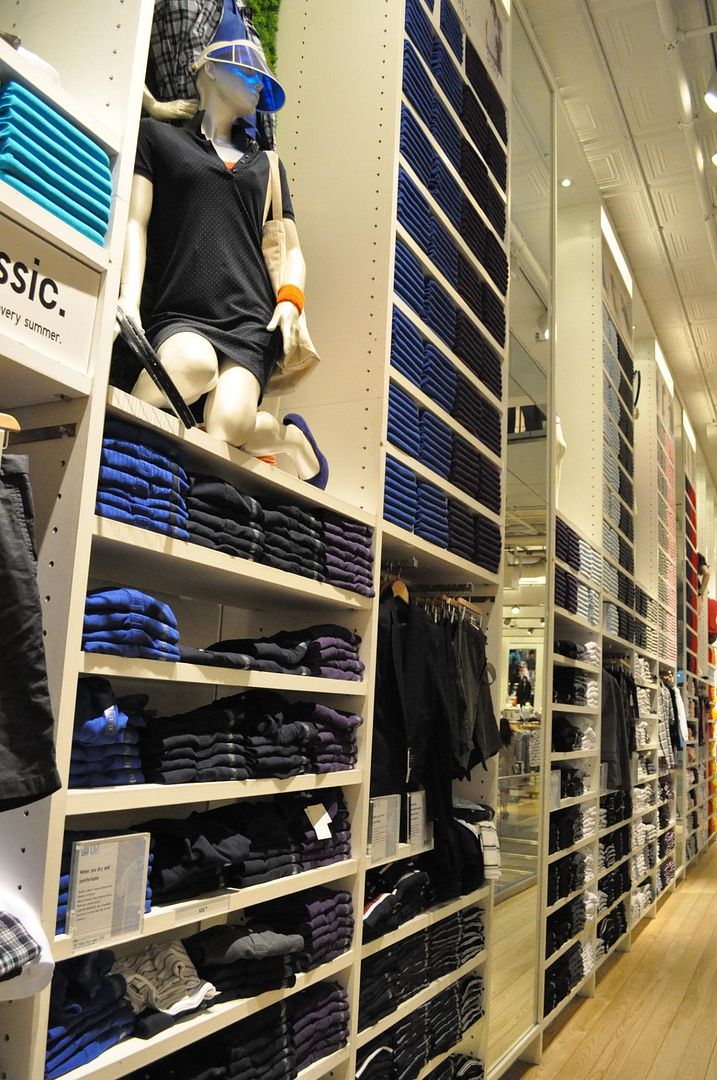 The store is stocked floor to ceiling with garments of all colors.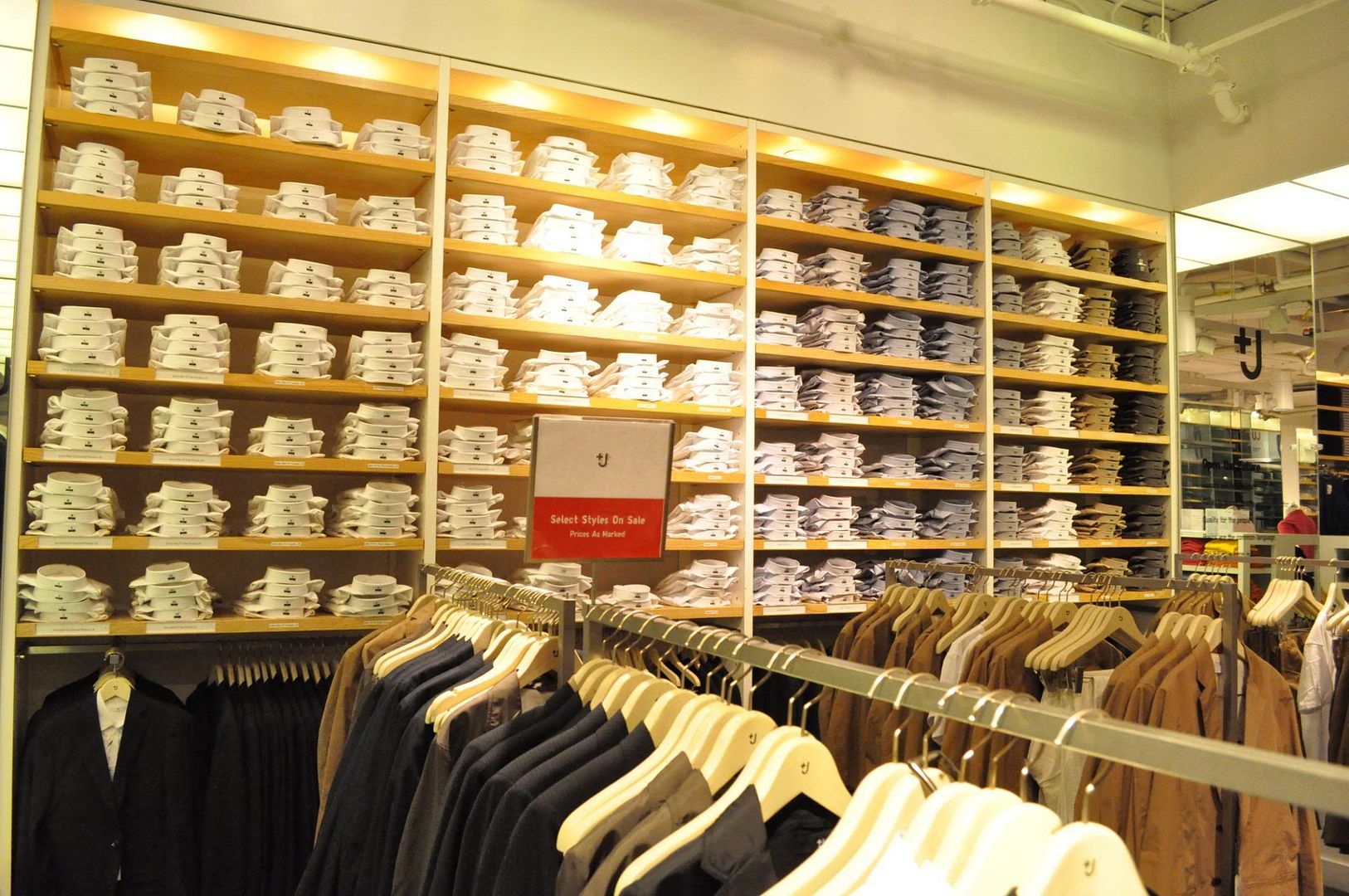 The +J diffusion line is a big hit. It contains fashion forward pieces in collaboration with Jil Sander.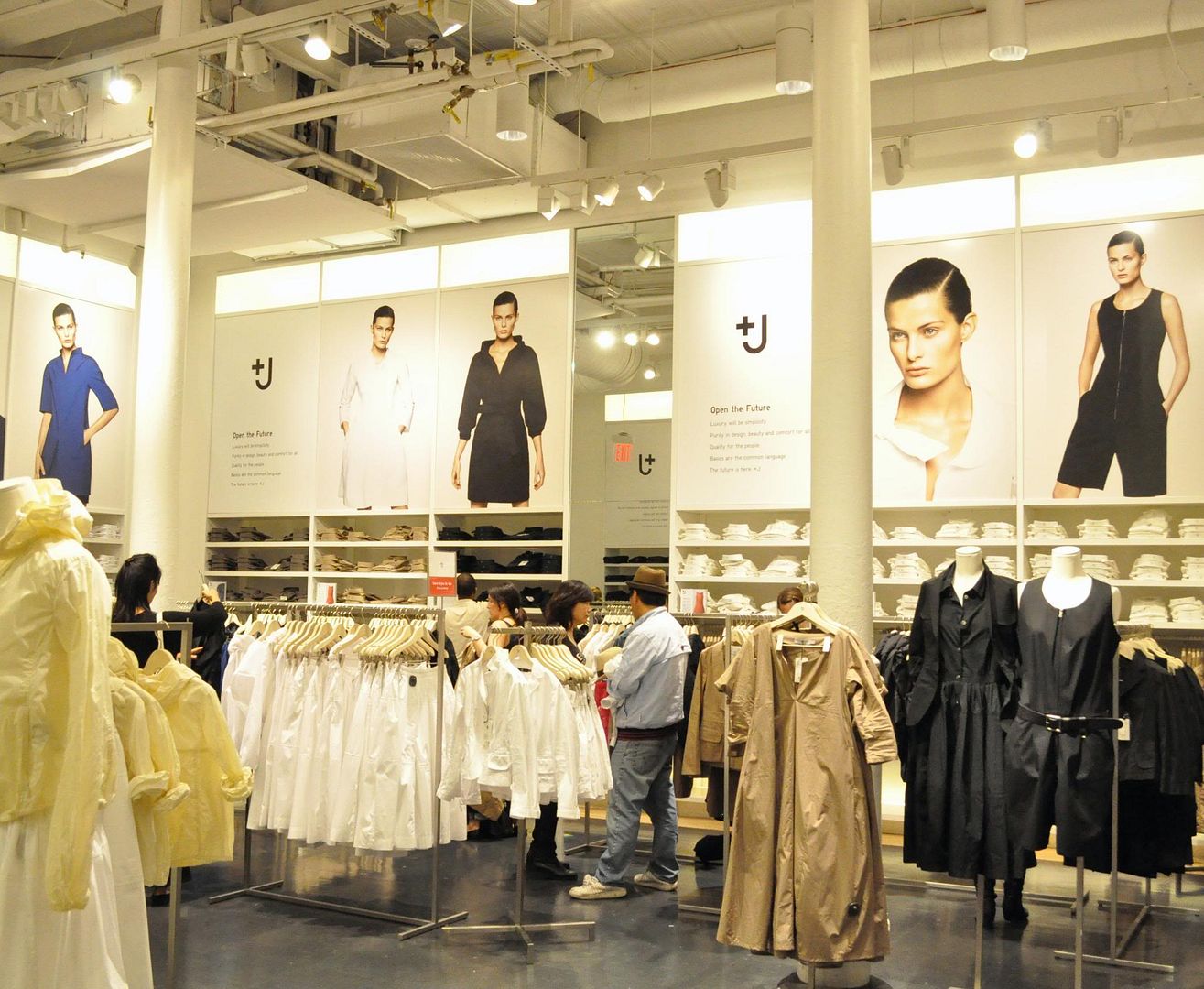 The +J section of the main floor has all of the items for men and women currently available- good luck trying to find the popular sizes!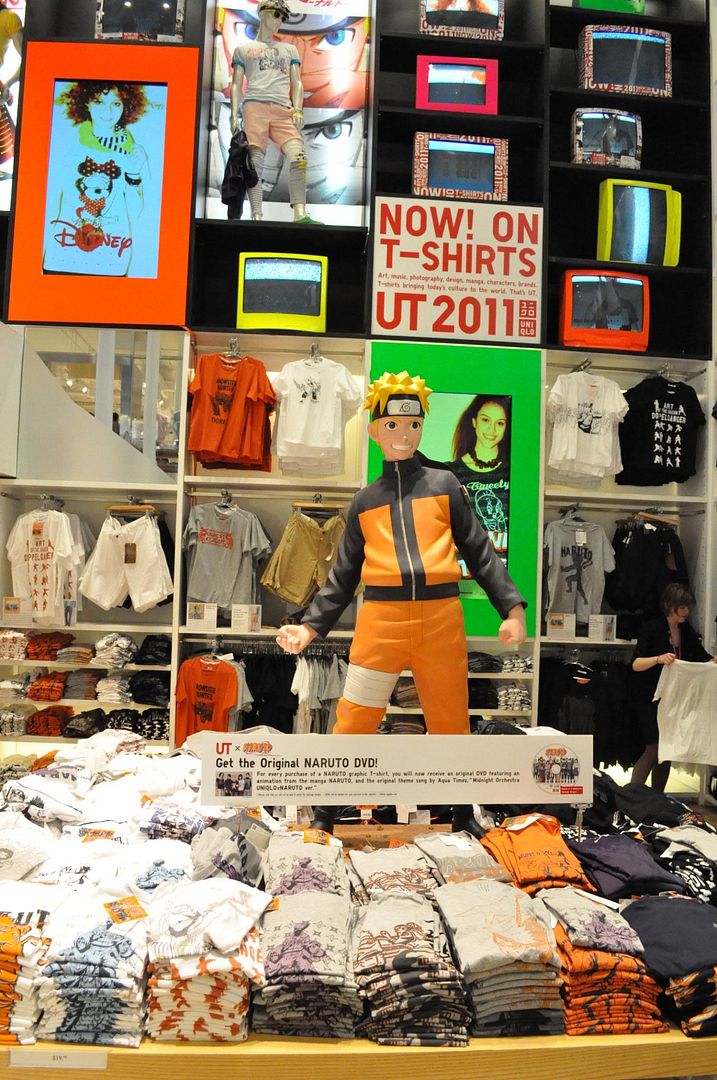 The UT t-shirt section for which Uniqlo is quite famous has moved from the main floor to the area between the first and second floor. Current collaborations include Uniqlo x Naruto and Uniqlo x Dragonball.
Uniqlo NYC
546 Broadway (btw. Prince and Spring Street)
SoHo, NYC