Obsession Du Jour: Sole Society
As soon as I heard about
Sole Society
, I had to sign up immediately. It's a website similar to all of these new online stores where you fill out a style profile, then they match you up with products they think you'll like, which you can buy for a fixed price. Once a month, Sole Society updates your online "closet" with 6 pairs of shoes they think you'll love (your "sole mates", how cute), and then you can buy any pair for $49.99 (free shipping too!). There is no monthly fee or any obligation to buy, but from what I understand you can only buy one pair a month. I was totally intrigued, so I surrendered my email address and signed up.
When I logged in for the first time, I checked out my online closet and I found a pair I loved. See my online shoe closet, the shoes I bought from Sole Society, and find out what I think of them after the jump.
This is my personalized shoe closet! I fell for the ones on the bottom right in the alternate color, a pinky-beige. Check them out below.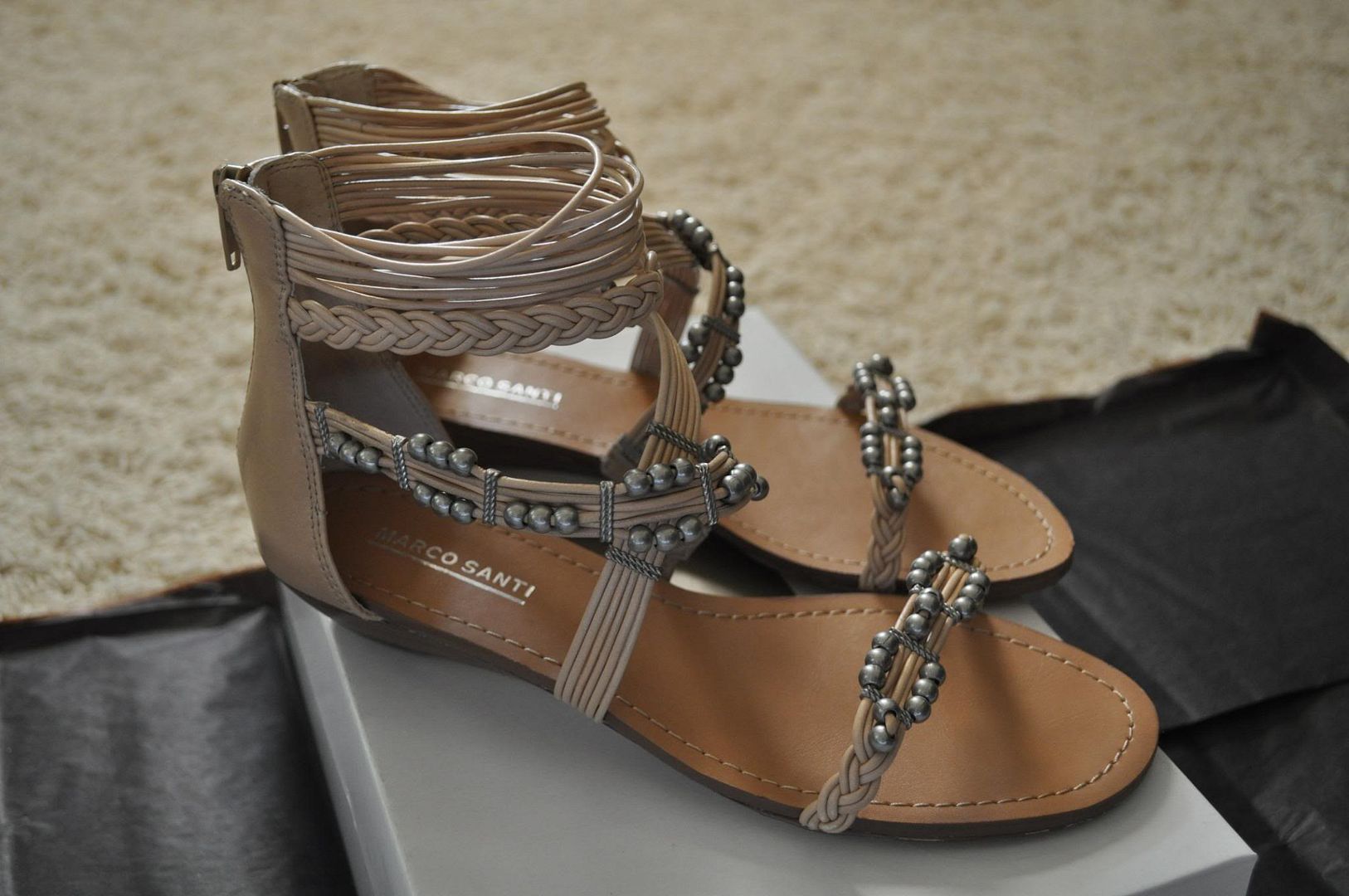 I was really wondering about what kind of quality the shoes would be, but I'm really impressed. This style is called "Trance." They're made of faux leather and have a small 0.5 inch heel. They seem like they'll last for seasons to come, I'm truly impressed.
To sign up for Sole Society, click
here
.