Converse x Schott Chuck Taylor Leather Jacket Hi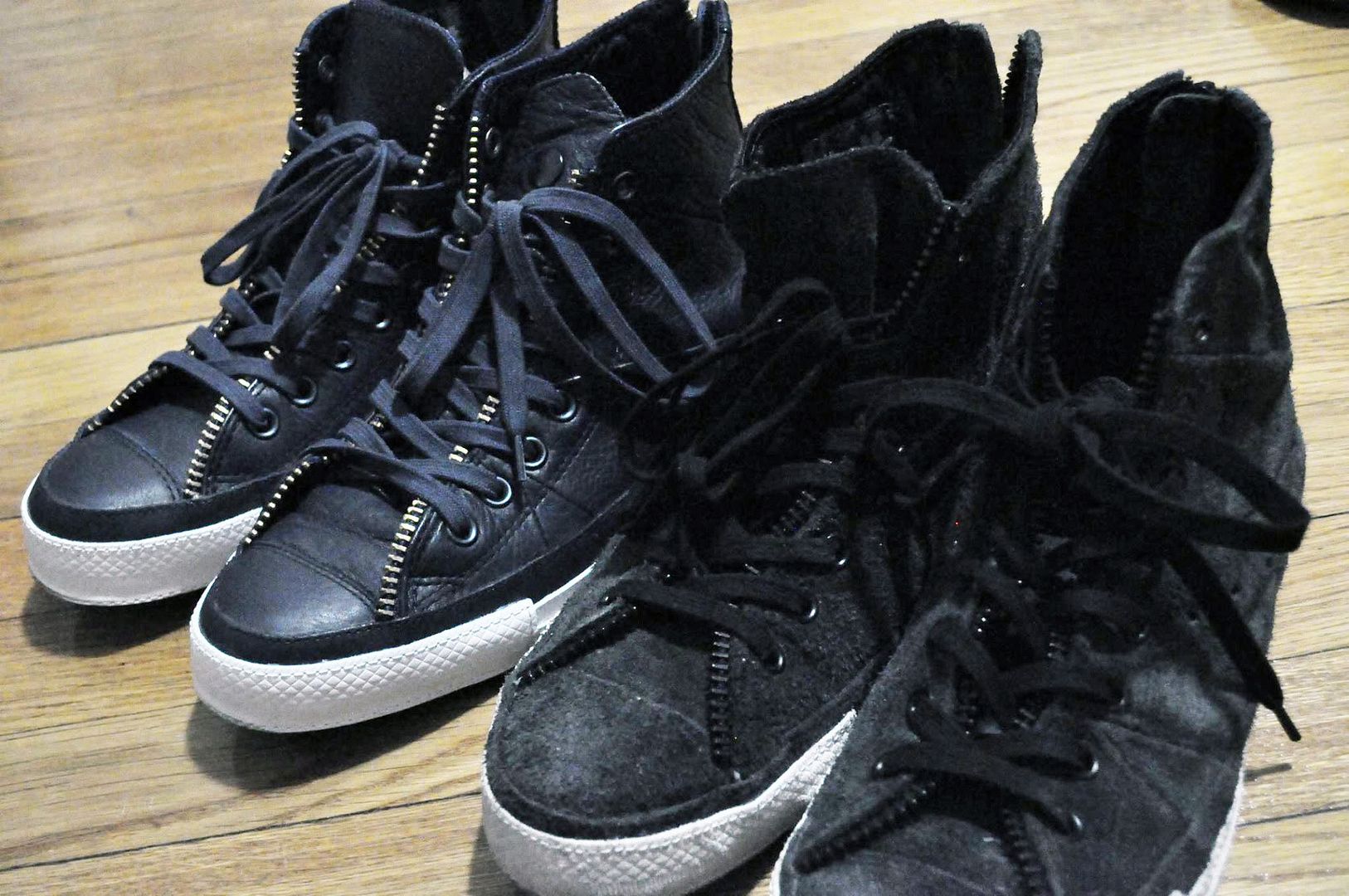 The iconic
Converse
Chuck Taylor is a casual outfit staple world-wide. It's been produced in countless materials and patterns over the past century but the overall silhouette has rarely modified outside of its height. The Leather Jacket version of the Chuck Taylor has upgraded the otherwise inexpensive and low-key shoe to include some higher-end details and premium materials spinning the Chuck into more of a 'fashion sneaker.' This year has already seen two releases of the Leather Jacket in conjunction with leather goods company
Schott
. The first release was in grey suede and the second in navy blue.
More about the Leather Jacket Chucks after the jump
In addition to the premium materials on the shoe, Converse has added a couple seams on the upper for style. Additionally zippers have been added to the panel around the lace holes and the heel of the shoe to make putting on the shoe easier. The metal details really make the shoe look like something more than just a normal pair of Chucks but then again they do cost 3-4x the normal retail price at $150-200 depending on the model. Personally these are one of my favorite shoes at the moment, I'd love for them to be released in white for the spring. My fingers are crossed. Stay true to your converse size for these but note that they only come in whole, not half sizes.