Spring Outerwear: Temple of Jawnz TOJ0 Varsity Jacket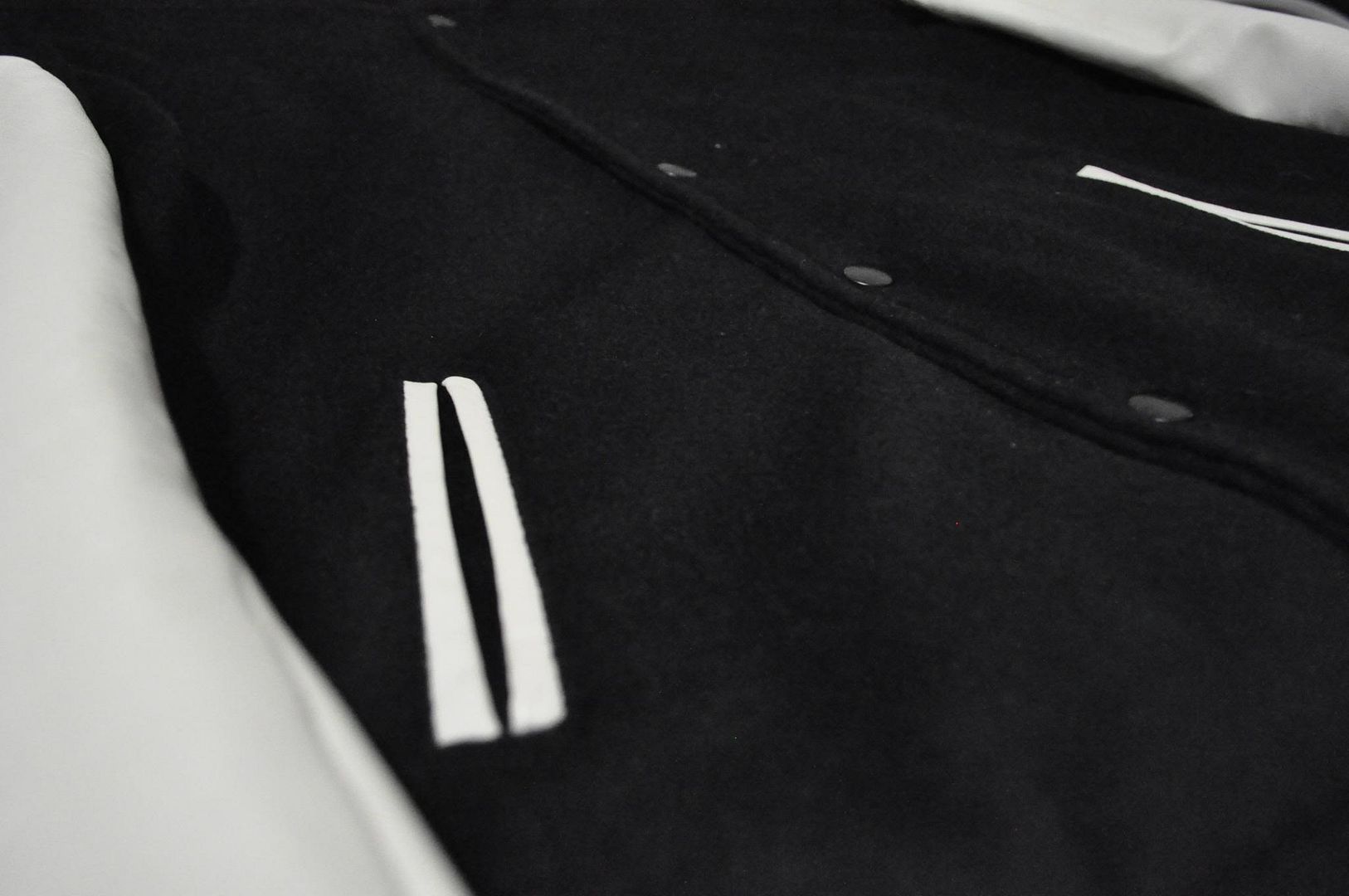 Spring time is coming and the weather is already starting to look better (hope I didn't just jinx it). So it's time for us to talk spring outerwear. That means the Moncler and Bape Snowboard jackets are going back to the closet in favor of lighter more wearable garments. My Temple of Jawnz, or TOJ for short, varsity jacket is one of the first to get taken out of storage for the new season. TOJ produces super high-quality and in some cases made to measure garments based on a word-of-mouth following of their designs. They began by making varsitiy jackets like the one above but have since moved on to more complex outerwear like fishtail parkas, leather double riders jackets, and peacoats.
More on the TOJ varsity by clicking on the link below.
Many streetwear companies sell varsity jackets as one of their most expensive items because of the cost of the wool, chenille patches and leather sleeves and that often takes the price well over $1000. The great thing about the Temple of Jawnz varsity is that the quality tops brands like Bape while the price of the jacket is relatively inexpensive (try $1100 for Bape and $250 for TOJ)
As mentioned above the materials are top-notch. The body is a wool/cashmere blend, the sleeves are lambskin and the linging is a cool gingham check in the body and silk in the sleeves. Also, because of the made-to-measure option offered on this item, sizing is literally perfection. Keep in mind that when you order, it takes about 3-5 weeks because each product is crafted individually, not mass produced like basically every other company in the world.
As of now TOJ does not offer a varsity jacket (mine is from a season or two ago), but it is worth it to check out their
range of discontinued items,
as well as their
items currently offered
. Whatever model you purchase is a sure bet.