Food for Thought: Amber NYC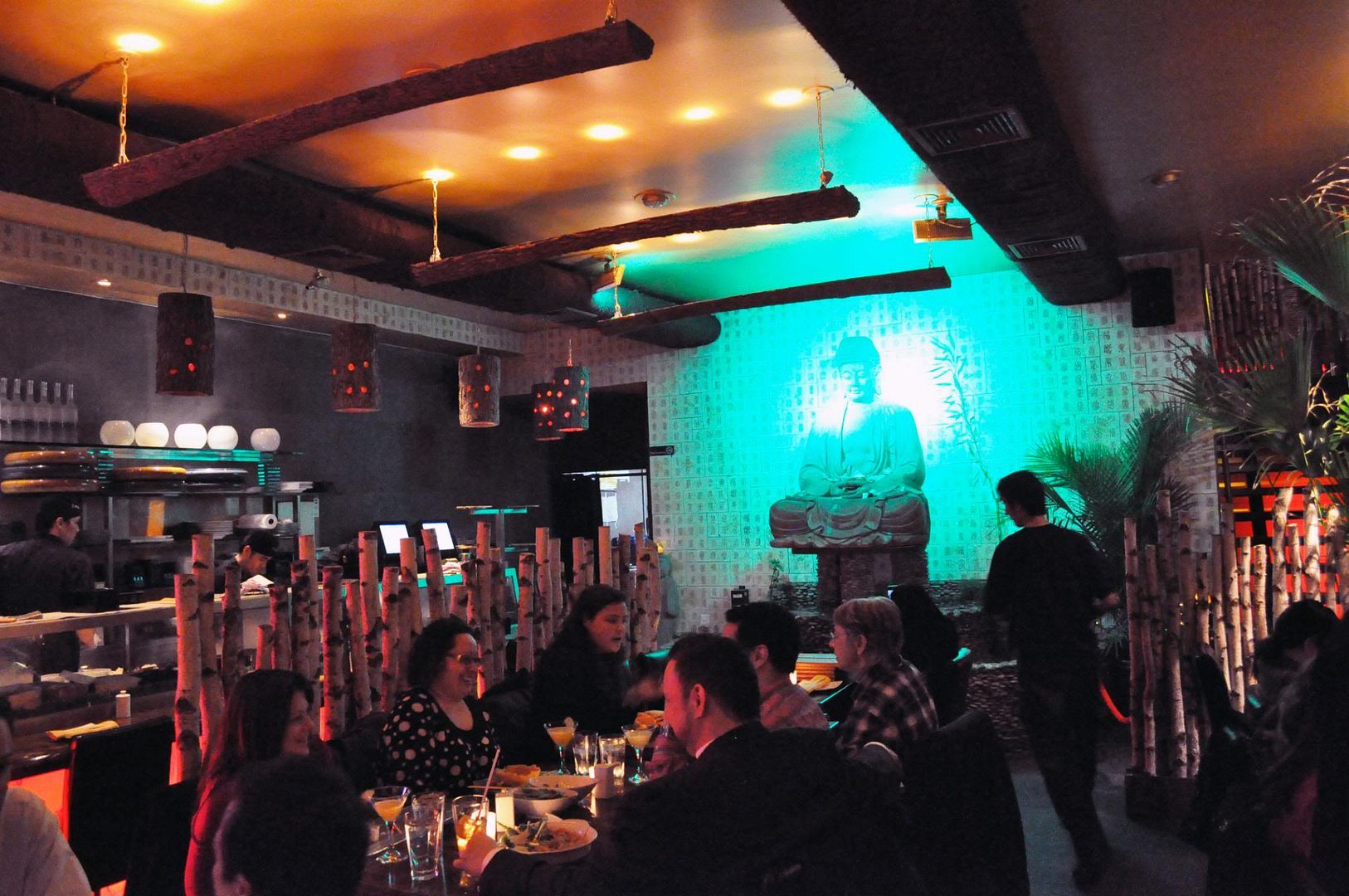 Don't let the massive fluorescent color-changing Buddha fool you,
Amber NYC
is more serious about the food then the decor lets on. They've put together featuring both Thai and Japanese- an idea that would have been strange to me 5 years ago, but no combination surprises me anymore in this city (Mexican and Chinese restaurant anybody?). A multinational menu can lead to failure, but in this case it was pretty good, I went with a Thai appetizer followed by Sushi and neither disappointed. The restaurant was packed at 8pm on a Wednesday but it may have been because of their recent participation in a Groupon deal.
Read more about Amber and see more photos after the jump.
Despite the interesting mix of neon and fake bamboo, parts of the atmosphere are nice like the stone wall shown below. The music was a bit of a turn off, loud hip-hop music played throughout the meal seemed geared towards teens while the restaurant's menu and location seemed to be attracting 30-somethings.
The food was good, but not amazing. The satay was not truly Thai, but tasty nonetheless and the sushi was fresh but non-traditional. I ordered tuna, yellowtail and eel-tempura. Eel tempura was a novelty for me and was quite tasty. Prices were reasonable but extremely worth it if you show up with a groupon. Expect about $40 for two entrees and an appetizer. Overall, a safe bet if you're in the neighborhood and craving some sushi, but there are better restaurants in the city.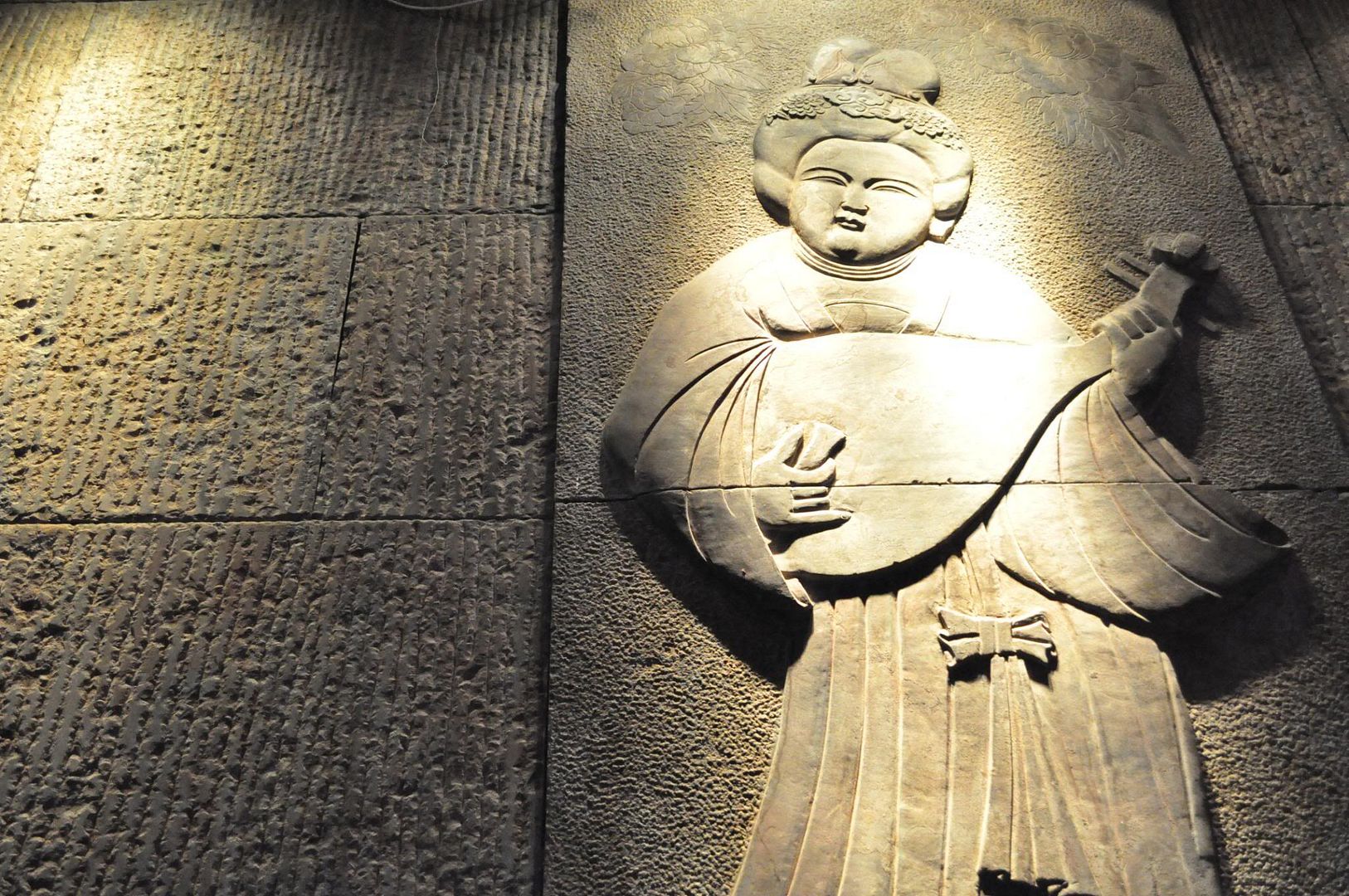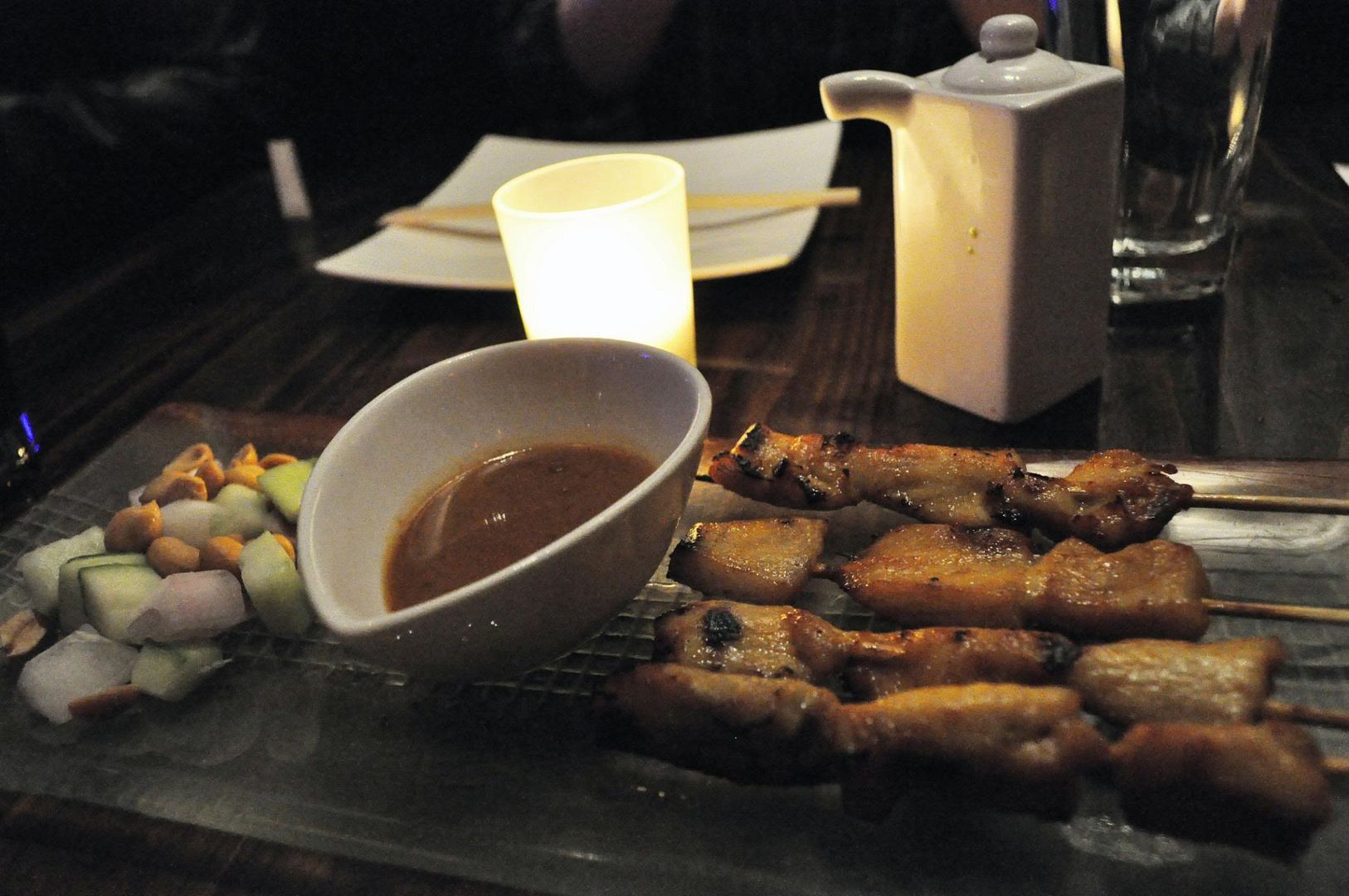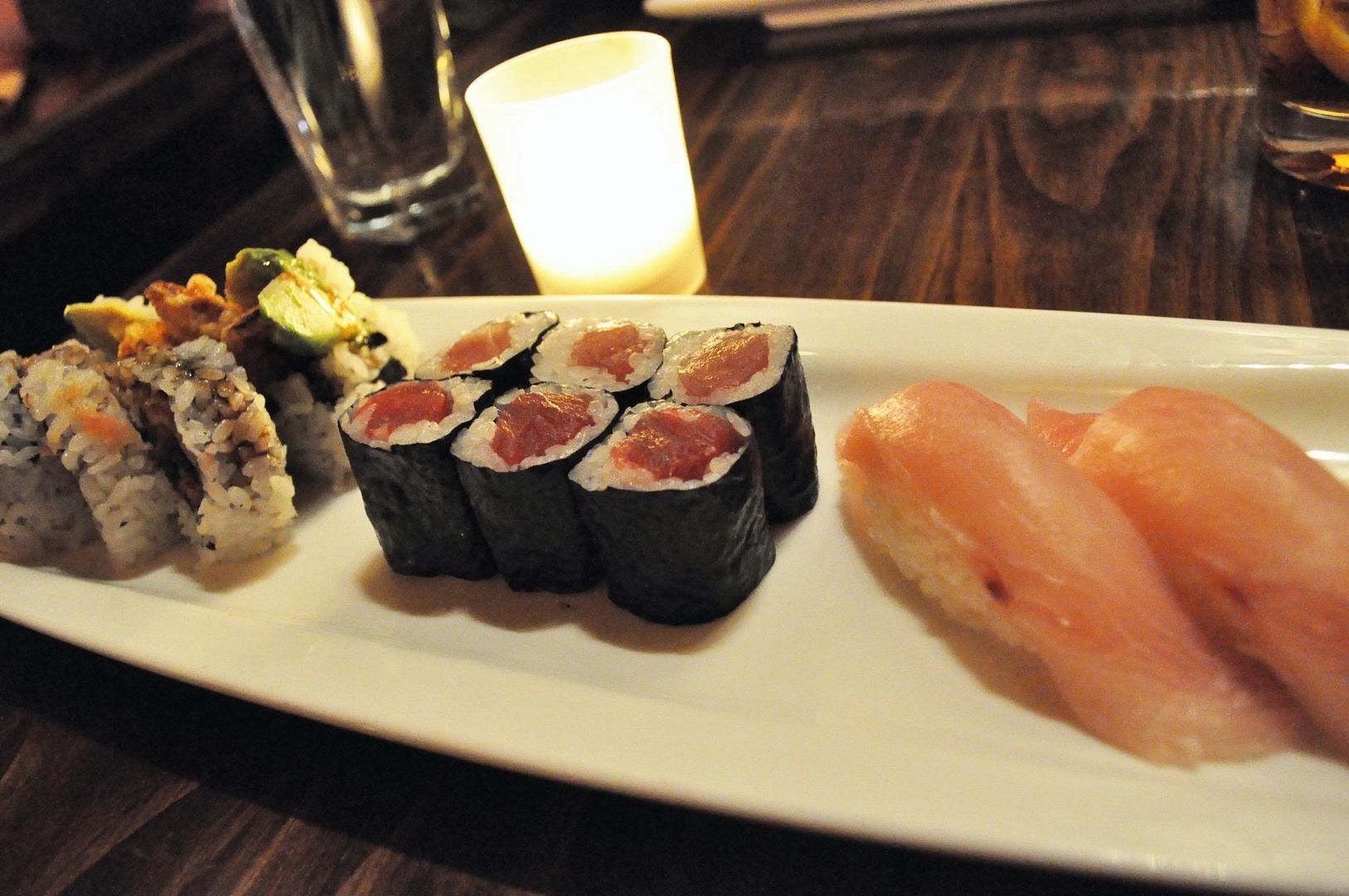 Amber
432 6th Avenue (btw 9th and 10th st.)
Greenwich Village, NYC