Erik Thomsen Gallery Asia Week Exhibition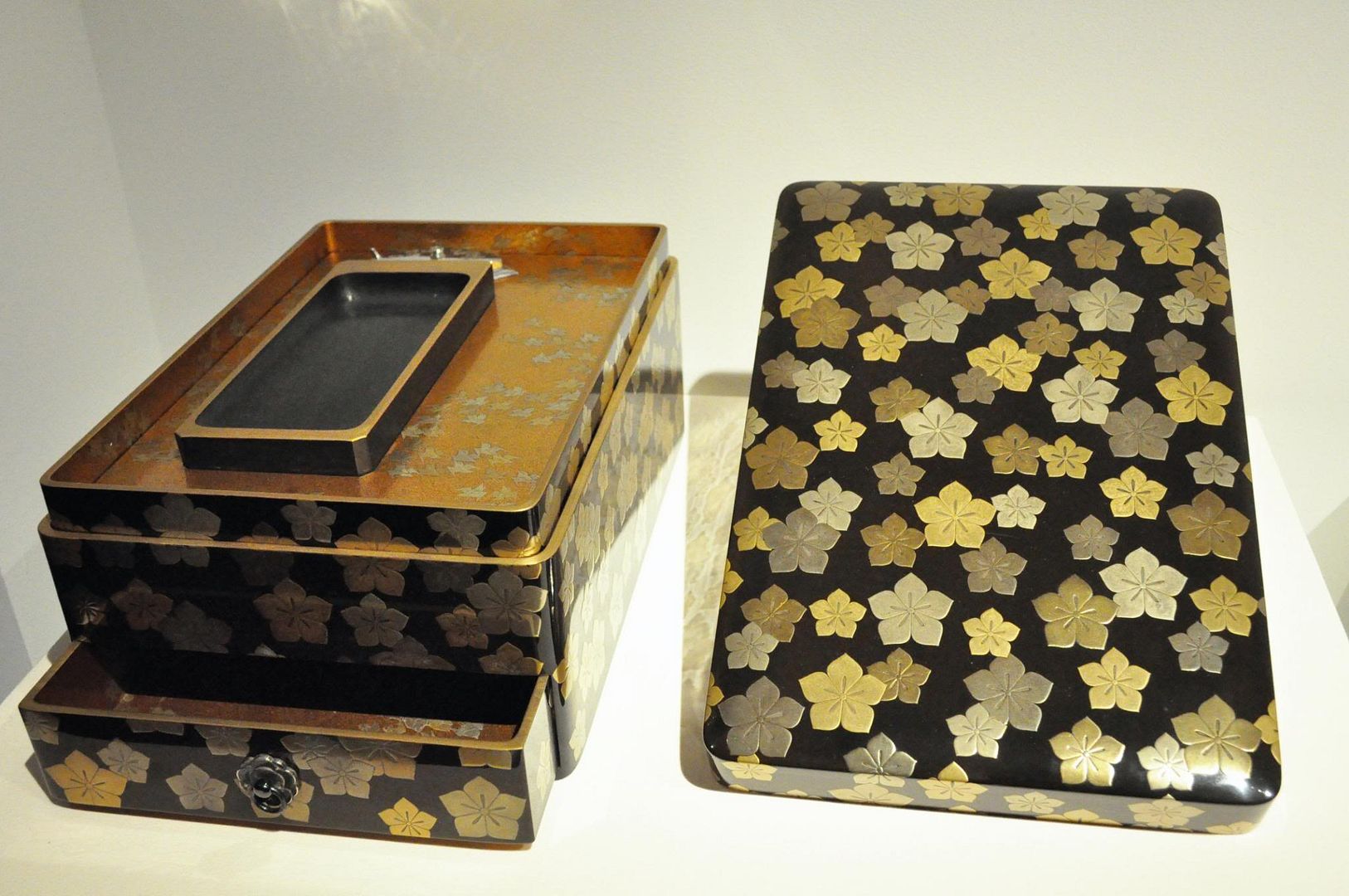 Traditional Japanese art is fascinating, it's often painstakingly produced through traditional methods passed down for generations, and nobody knows more about it than
Erik Thomsen
, an art dealer and gallery owner based out of Manhattan, NYC. Erik was raised in Japan and was the first Westerner to apprentice with an art dealer in Japan- a feat which should not be downplayed as the Japanese feel very strongly about maintaining their traditions and cultural identity. Erik's gallery is located on 67th between 5th and Madison and we recently had the privilege of attending the opening of his Asia Week Exhibition which runs through May 28th.
More photos after the jump.
The exhibit was centered around beautiful lacquer boxes but did feature a few screens as well. The boxes shown were both modern and traditional, dating back as many as a couple hundred years to as few as two and all of them featured prominent usage of gold. The boxes ranged in function from document holders to writing sets to tea boxes and were a great pleasure to look at. Our favorite piece was the third photo below entitled, 'Double Heavens, Colorful Clouds.' The box was completed in 2007 and crafted using a dry lacquer technique that does not use wood as a base but many many lairs of lacquer on top of hemp cloth. Based on the items on display, it's not hard to see why the exhibit was crowded all the way until closing.
Erik Thomsen Gallery
23 East 67th St. (btw 5th and Madison)
Upper East Side, NYC