Dogs of All Sizes in SoHo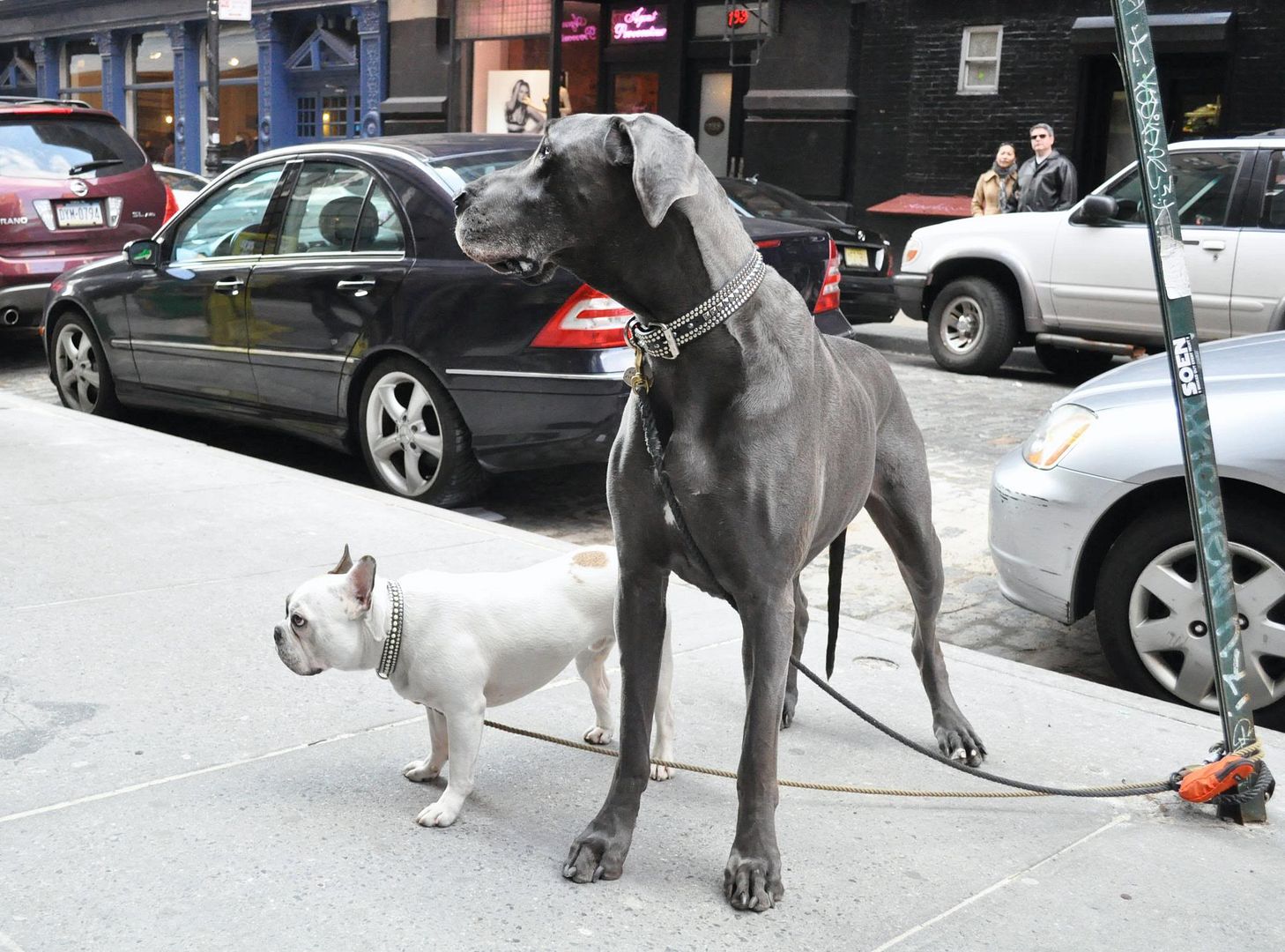 When the weather gets nice and everybody starts to walk around outside, you notice just how many New Yorkers have four-legged-friends. We got an especially cute look a couple days ago when we saw these two dramatically different dogs both eagerly awaiting the return of their owner outside a store in SoHo. I'm inclined to think that they live together because of their matching collars.
Enjoy the sun this weekend!