Brand Watch: Nologo Bikes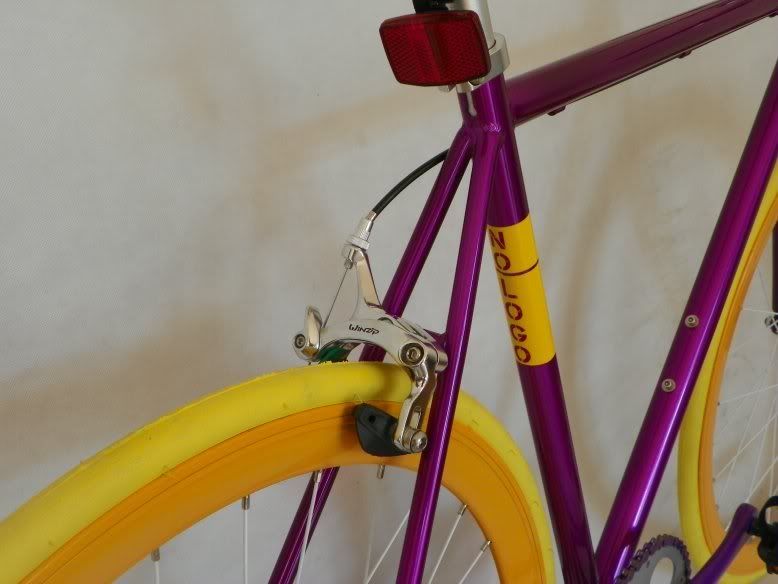 In NYC we're more than familiar with the hipster staple known as the fixie. Fixed gear bikes are great for riding around the city, but here in NYC we rarely see them in fun colors- perhaps because it attracts the attention of thieves or maybe because people in NYC just love the color black. Regardless, that's where
Nologo Bikes
comes in. Based in London, UK, Nologo is creating vibrantly colored fixed gear bikes with a strong emphasis on maintaining a high quality to cost ratio. For about $440 you can get one of these bikes which has been meticulously chosen, part-by-part, to give you a great bike at an affordable price.
More on Nologo by clicking link below.
The company was started by Sam and Alex, an interesting story that began with Sam selling bikes out of his Chinese restaurant in London. But now the two are focused on cranking out these eye-catching machines. The bikes are assembled in London using parts that were tested over two full years to get the perfect blend of function and price. The bikes make a great starter bike for those just looking to get into the fixed gear culture or a functional every day ride for a seasoned veteran of the scene. The goal is to spread the fixed gear message all over the UK and the world and it looks like Alex and Sam are well on their way.
Get more info on the
Nologo Facebook Page
.