Lady Gaga for Supreme Posters in SoHo, NYC
When Supreme New York gets together with one of the hottest artists in popular music and photographer Terry Richardson, hype ensues. Lots and lots of hype. Every so often Supreme plasters SoHo with posters of a celebrity wearing their famous box logo and a t-shirt with the same image follows shortly after. This year, Supreme picked Lady Gaga, a true New Yorker, to follow in the footsteps of previous Supreme celebs like Kermit the Frog, Lou Reed and Mike Tyson. Gaga grew up and began her career in NYC, so it's only natural that she's working with Supreme, a downtown NYC institution, on this collaboration.
We're excited for whatever items release with Lady Gaga on them for the 2011 collection, but until confirmed news comes out you can check out all of the posters we photographed around downtown NYC by clicking on the link below.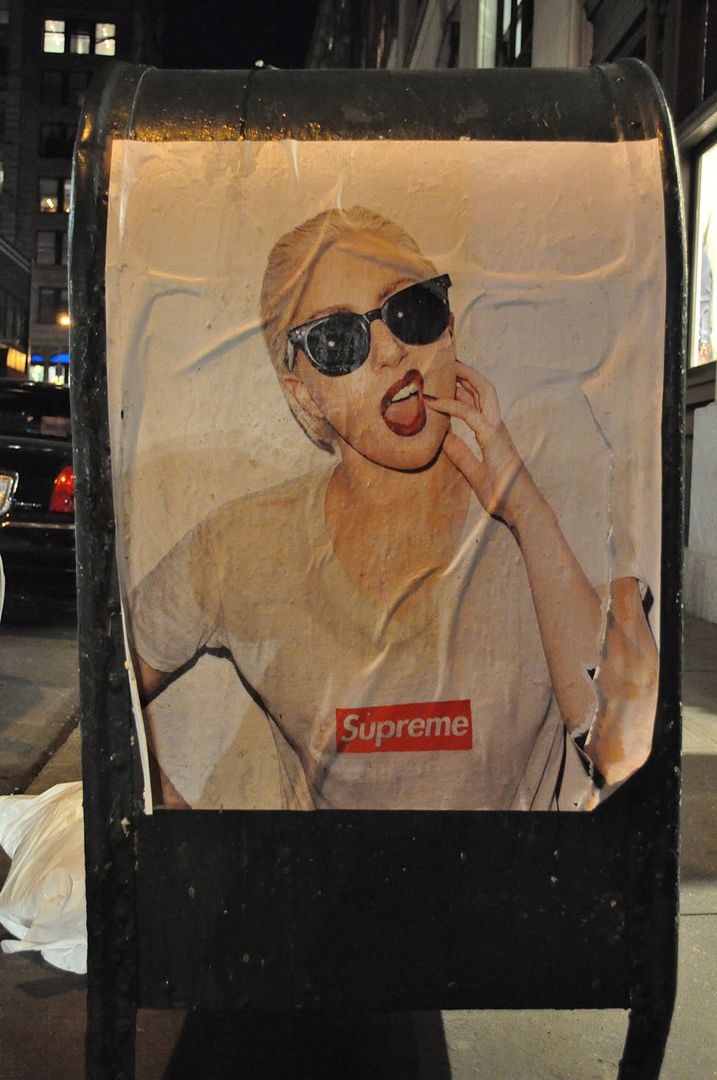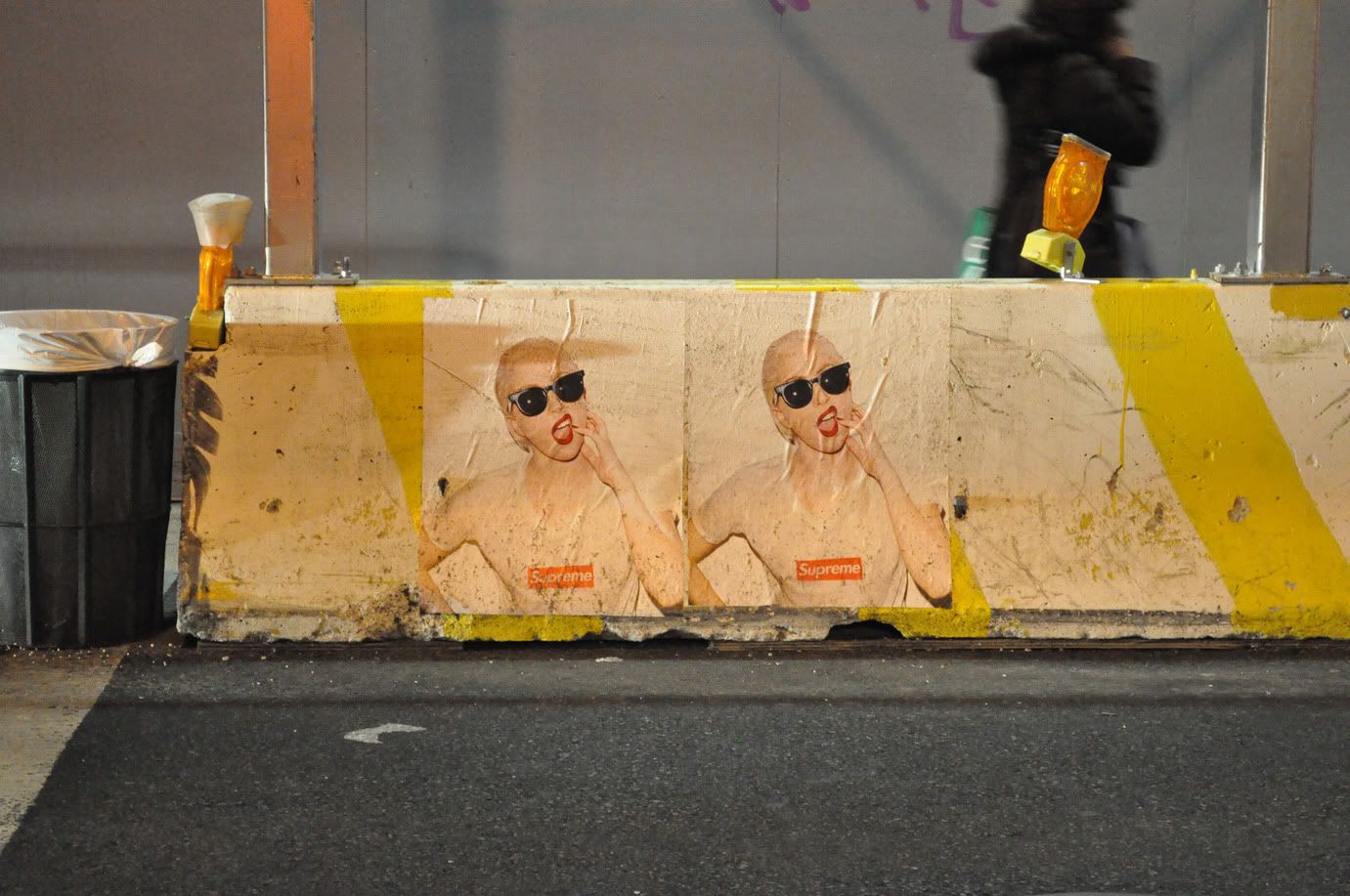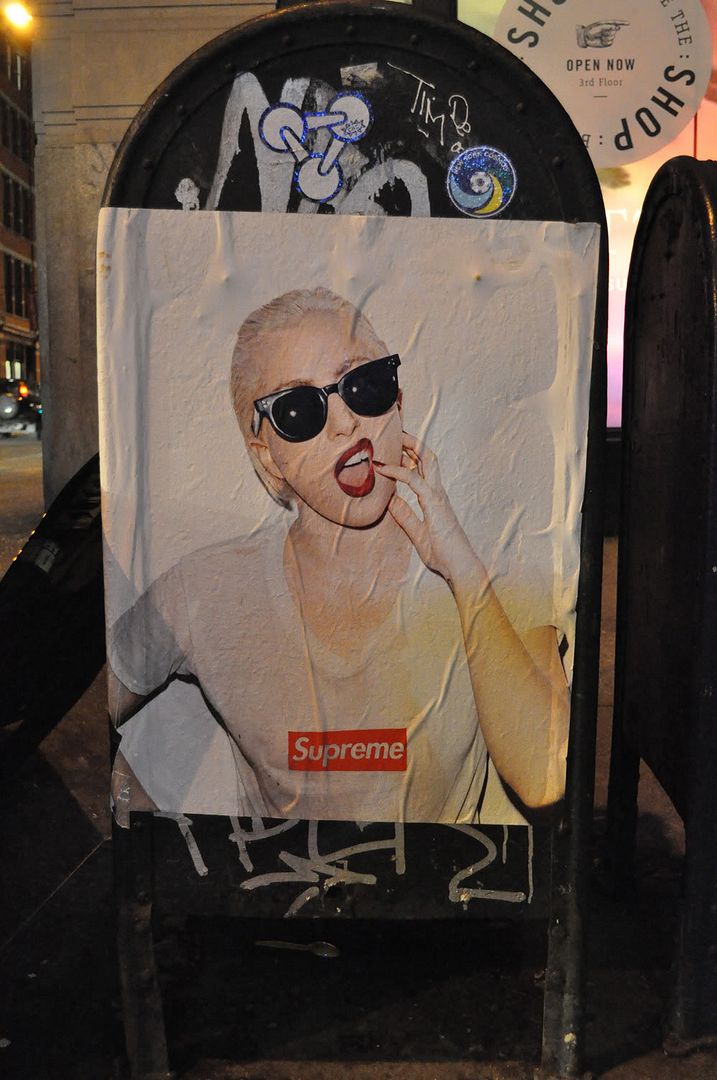 Mad hype!