Jeremy Scott x Adidas 2011 Release Party NYC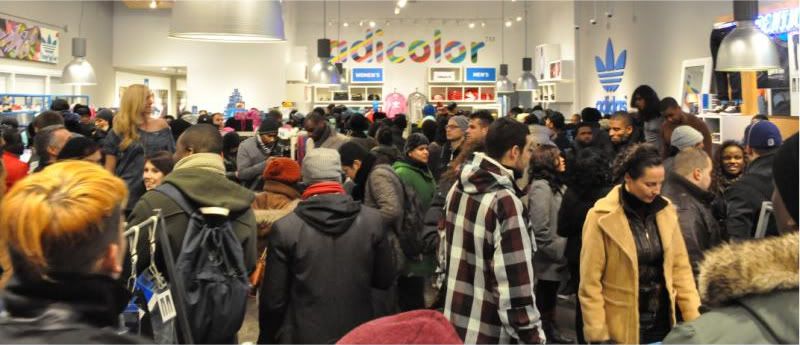 The Adidas Originals ObyO (Originals by Originals) line has produced a lot of cool items over the past few seasons. ObyO works like this: big name designers from around the world team up with Adidas to produce a lifestyle collection- mixing the Adidas brand with their own aesthetic. Among the creative minds involved, Jeremy Scott could surely be called the most over-the-top. But at the same time, his collaboration has produced some of the most sought after items from ObyO like the JS Wings and now the Teddy Bears.
solifestyle
was lucky enough to be at the release party for the lastest installment of Jeremy Scott x Adidas as well as Adidas's denim line. Check out our coverage by reading more below.
The line out front of the store started early and wrapped around the end of the block by the time Adidas Originals in SoHo opened its doors to customers and party-goers. From the moment the door opened, the Jeremy Scott collection was the star of the party, his bizarre design aesthetic is toned down for the Adidas collection and is therefore significantly more wearable, but the clothing is still without a doubt Jeremy Scott. With winged track pants to jackets with cartoon french fries, it takes a lot of swagger to pull off the items from the collection but there was no shortage of it at the party. At first we struggled with what kind of audience the collection was designed for, but by the end of the night we were converts, plenty of people at the party looked awesome rocking the JS gear.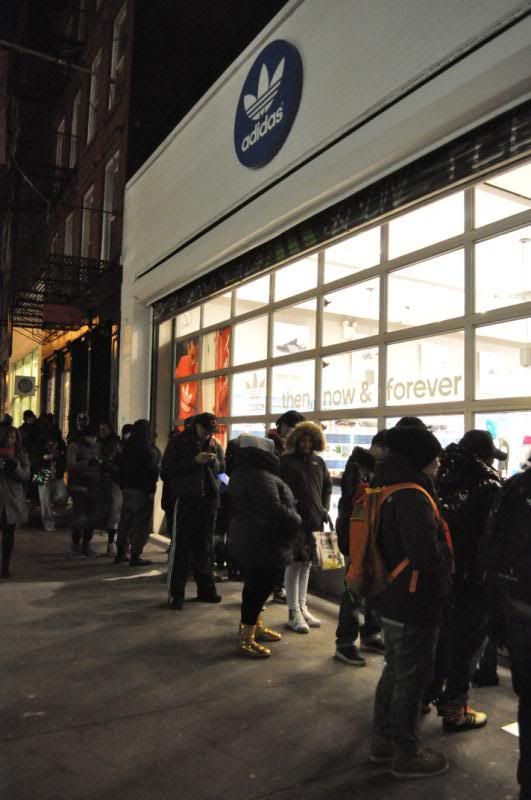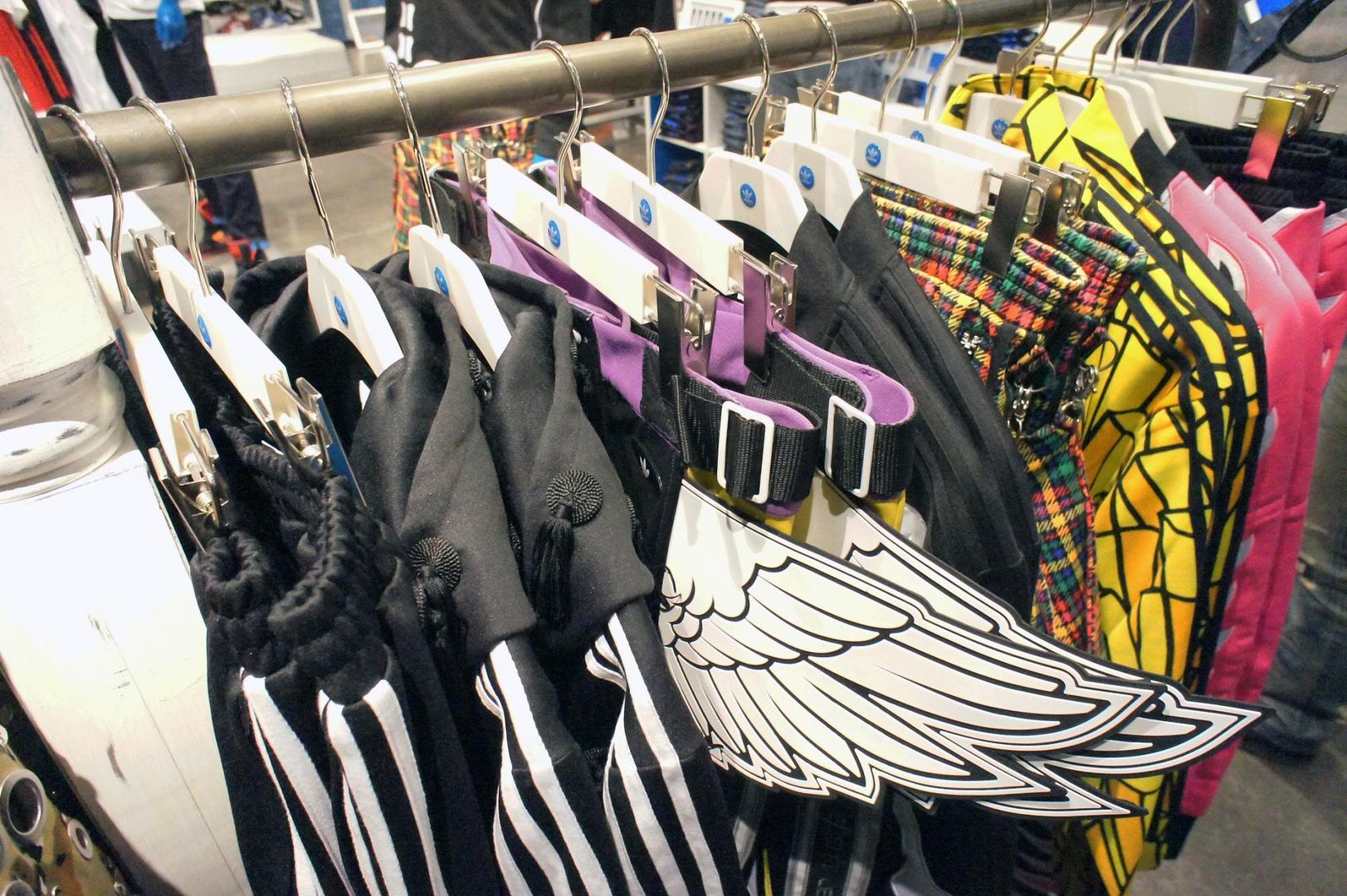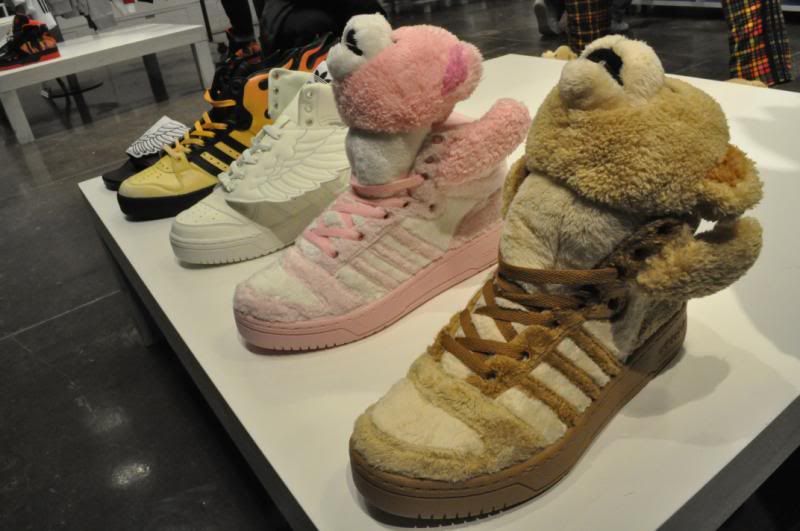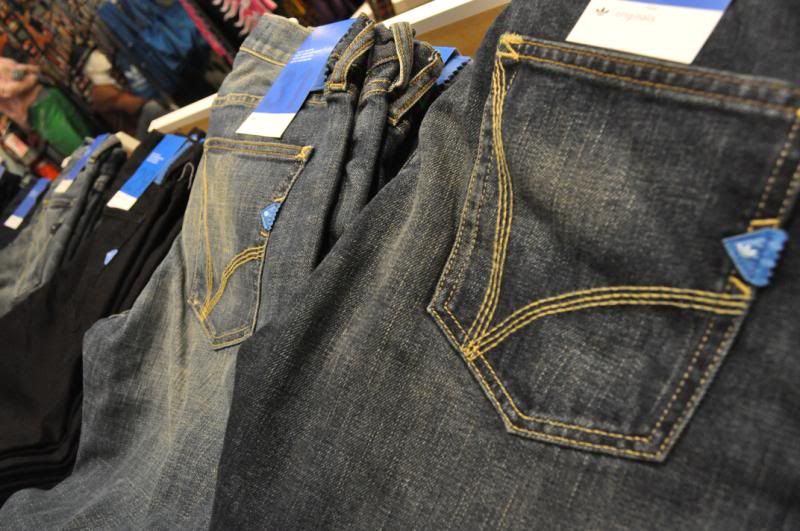 The Teddy Bear sneakers were the first to sell out, just minutes after the doors opened (full feature on the Teddy Bears coming tomorrow). Numbers were very limited and demand was high. The glow in the dark Wings and Wings 2.0 with flames were also very popular.
Models were on hand showing off the Adidas denim line and showing off the Jeremy Scott items. Strategically placed throughout the store, they were a fitting addition considering the release party took place on the first day of the 2011 Fashion Week.
People patiently waited to snag their pair of kicks at the party. Meanwhile others were just there to hang out, listen to the live music, and kick it with their fellow fashion enthusiasts. There were a myriad of styles on-hand and we shot some of our favorites below.