Jeans!: Levi's Boyfriend Skinny Selvedge
I went into the Levi's store in the Meatpacking district looking for something specific, but ending up with something completely different from what I was hunting for. After trying on a few pairs, I ended up loving the unique fit of these jeans - they're slightly baggy, but not saggy and totally comfy.
More info on our first Women's Jeans! post after the jump.
So at this point I have to say I'm sick of skinny jeans. They're too uncomfortable and really hard to find a pair that don't make your legs look like stuffed sausages (unless of course you have sticks for legs).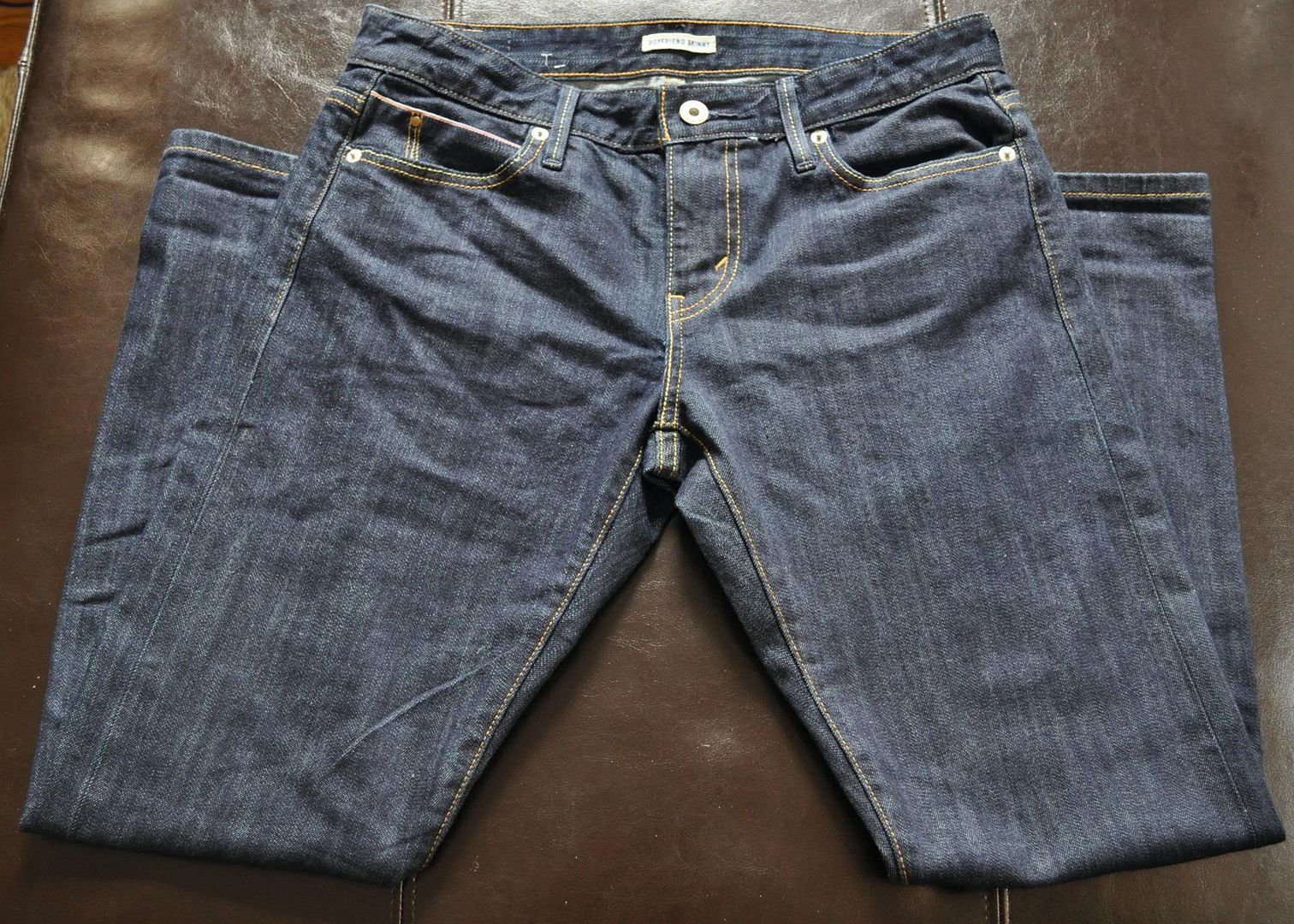 These slim boyfriend-cut jeans are
flattering, comfy, and cool
all at the same time. The saleswoman at the store said that they stretch a lot, so I'd think about getting a size down from your usual size (but they have a very liberal return policy so don't worry if you buy the wrong size). These jeans are also great for all seasons - I can't wait to wear them with boots now, and cuffed with my beaten-up topsiders in the spring.
Another great thing about these jeans was the price -
$79.50
. A great deal for well made & cut selvedge jeans.
To view the rest of our Jeans! & denim-themed posts,
click here
.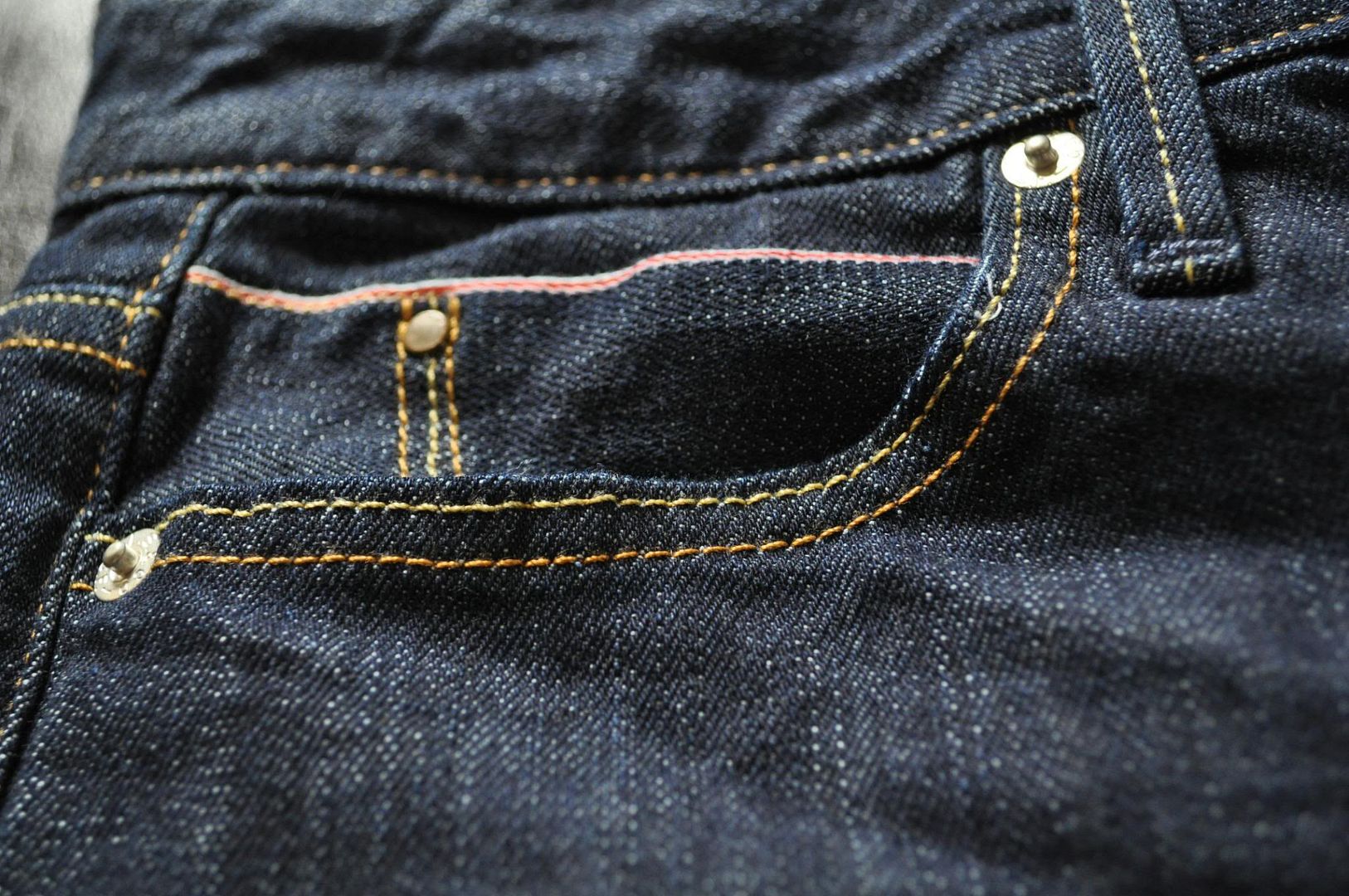 These jeans features some great detailing considering the price- among them are the selvedge-edged coin pocket, back pockets and back belt loop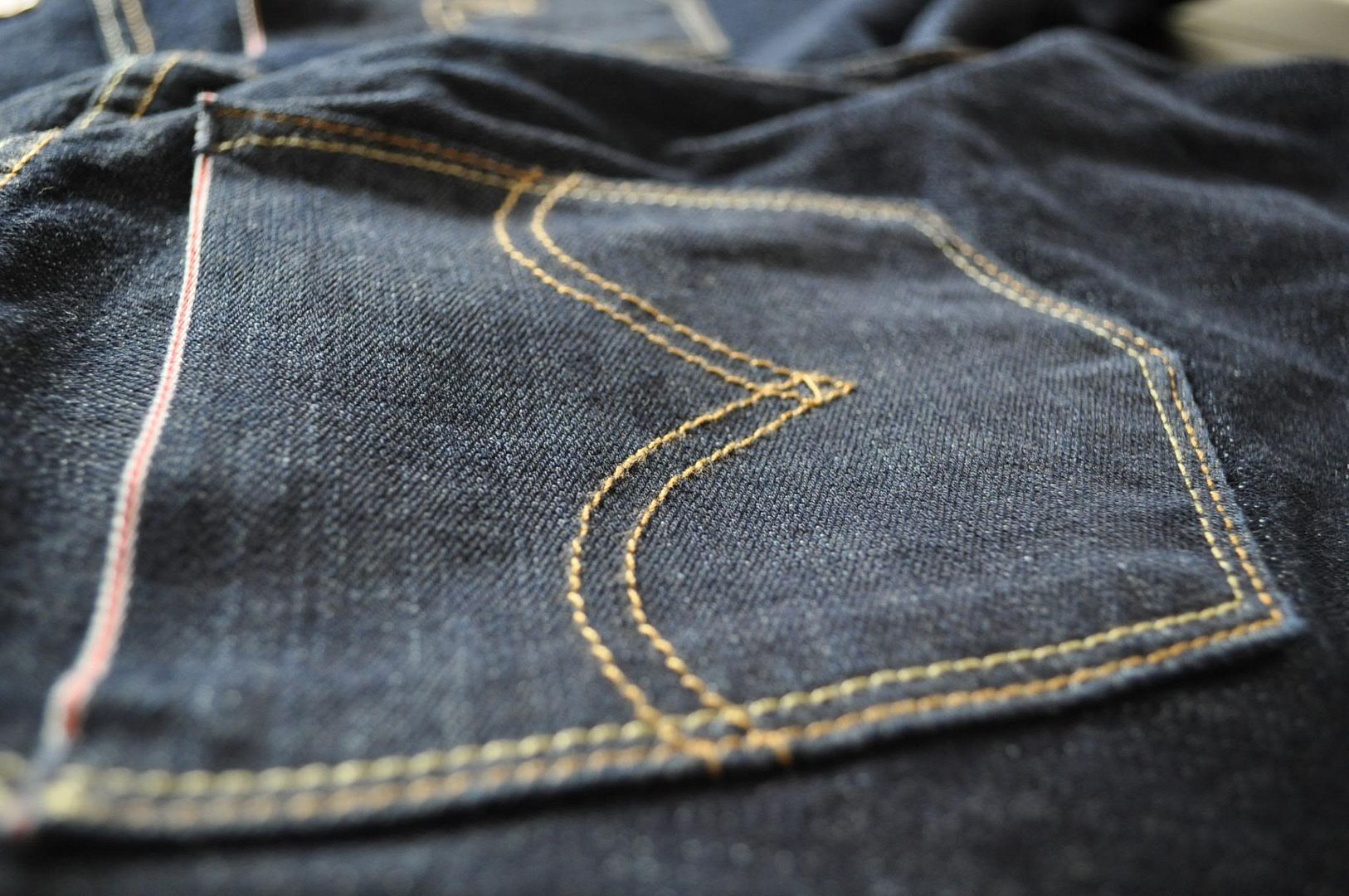 Levi's incorporated details in these jeans usually reserved for their much higher-end lines like Fenom or Vintage