Jeans!: A.P.C. x Supreme Petit Standard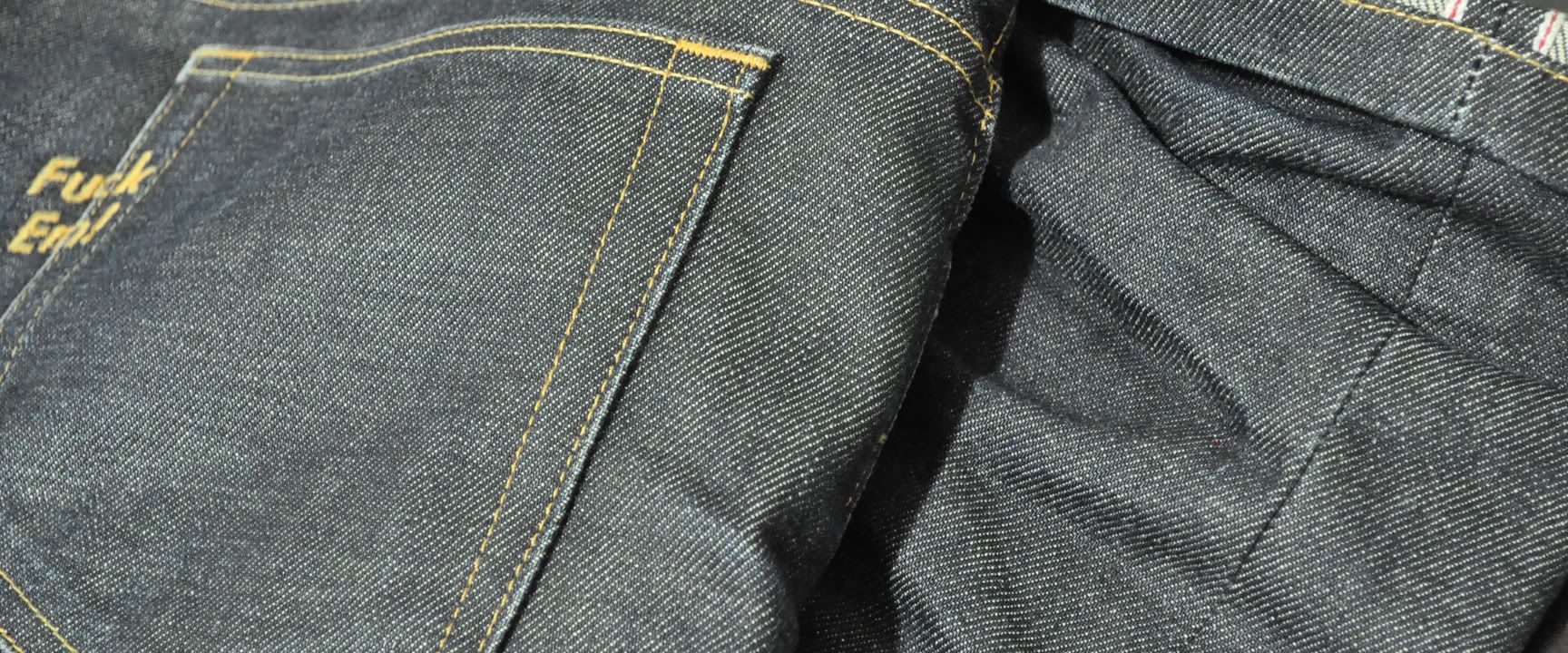 There aren't many brands that don't to change their denim lineup at all but A.P.C. is one of them. Their high quality selvedge raw denim is produced in several cuts but the most well known are the New Standard and Petit Standard. Of the two, the PS cut is more slim and tapered- it can be worn to various degrees of skinny by sizing down accordingly. Its one of my personal favorite denim cuts. In 2009 A.P.C. made a slight change to their staple denim by working with Supreme, the denim came with the words 'Fuck Em' embroidered on the back right pocket and a 'Fuck Em' pin replacing the A.P.C. pin on the front left belt loop.
More info and photos of the A.P.C. x Supreme after the jump.
A.P.C. jeans are well known among denim enthusiasts as a go-to for a combination of value and excellent cut. They are sturdy and fade well. Best of all, the price tag is not too taxing at $175 for a pair. This might seem like a lot, but when compared to the Japanese raw denim companies that produce raw jeans for over $400 a pair these are a great choice. I'm in the process of really wearing mine in. You can start to see some light fading and a lot of creasing. In a few months these will be a really great looking pair of jeans and I'd strongly recommend a pair to anybody that likes a slim tapered fit. In terms of sizing, A.P.C jeans run a bit large and I'd recommend sizing down one. Some people recommend sizing down two full sizes, though this tends to cause too much stress on the denim and leads to damage over time. Check out the A.P.C. store in SoHo NYC or online to purchase.