Momofuku Ssäm Bar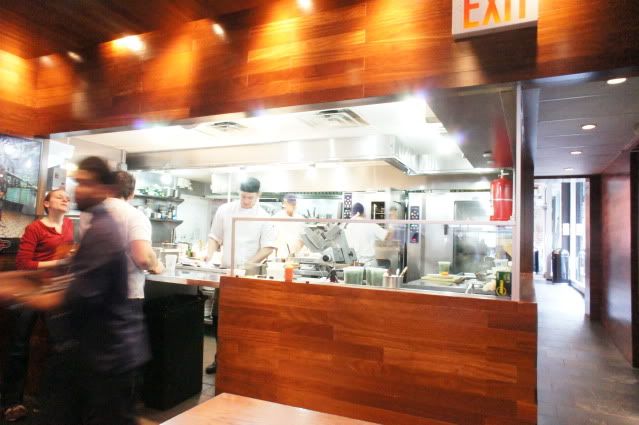 Albeit it took quite a few hours to recover after this massive lunch, I would definitely go back to Momofuku Ssäm Bar anytime. Today we went with friends to this Asian Fusion restaurant around Union Square in NYC. We ordered the Bo Ssäm, which included a huge piece of pork butt, a dozen oysters, kimchi, sauces, rice, and lettuce for making wraps. The unanimous consensus was two thumbs up - everyone loved the meal and left in a pleasant food coma.
More info & pics after the jump.
The star of this meal was the pork butt, which everyone was completely surprised by how tender it was - we were able to just tear off pieces of meat with tongs and barely any effort. The tenderness comes from the fact that the meat is roasted for 8 hours, which is why you have to make reservations in advance if you want to experience the bo ssäm. This dish is recommended for 6-10 people, however as a party of 8 we had a little trouble finishing the entire thing.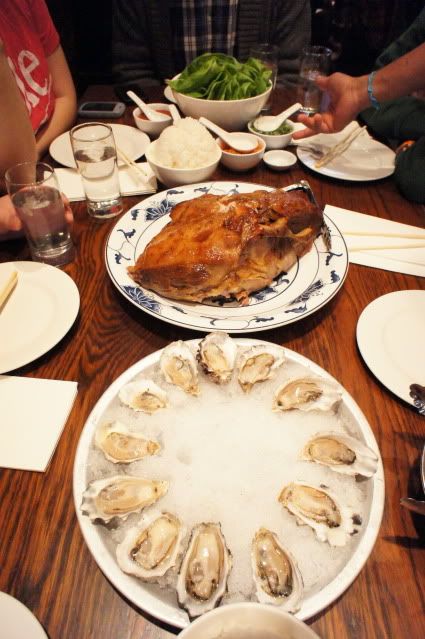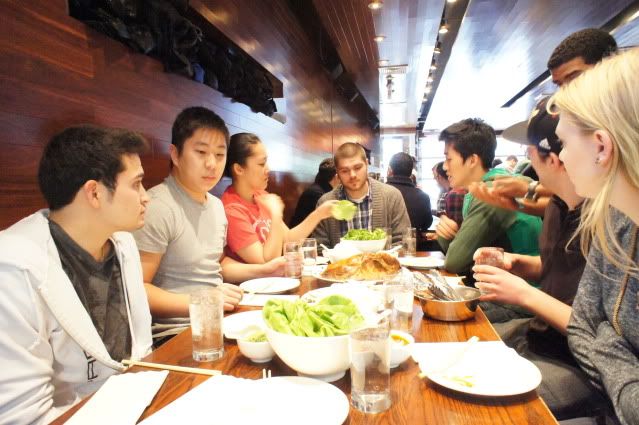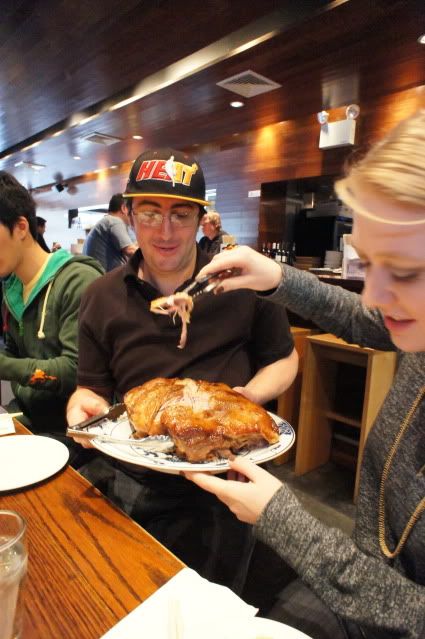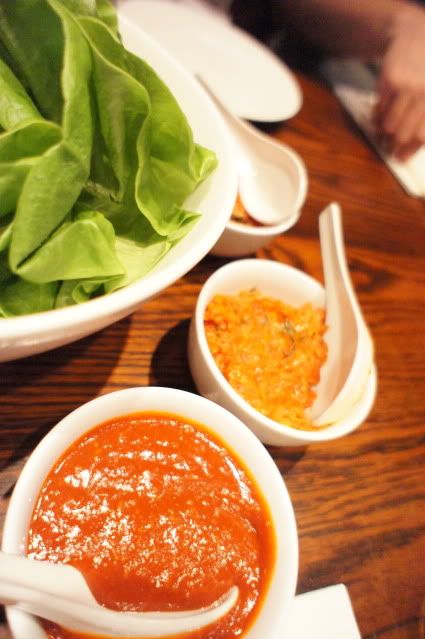 We highly recommend this restaurant and this particular dish - just make sure you have some free time afterwards to recover.