Jeans!: Neighborhood 2003 Max Savage Narrow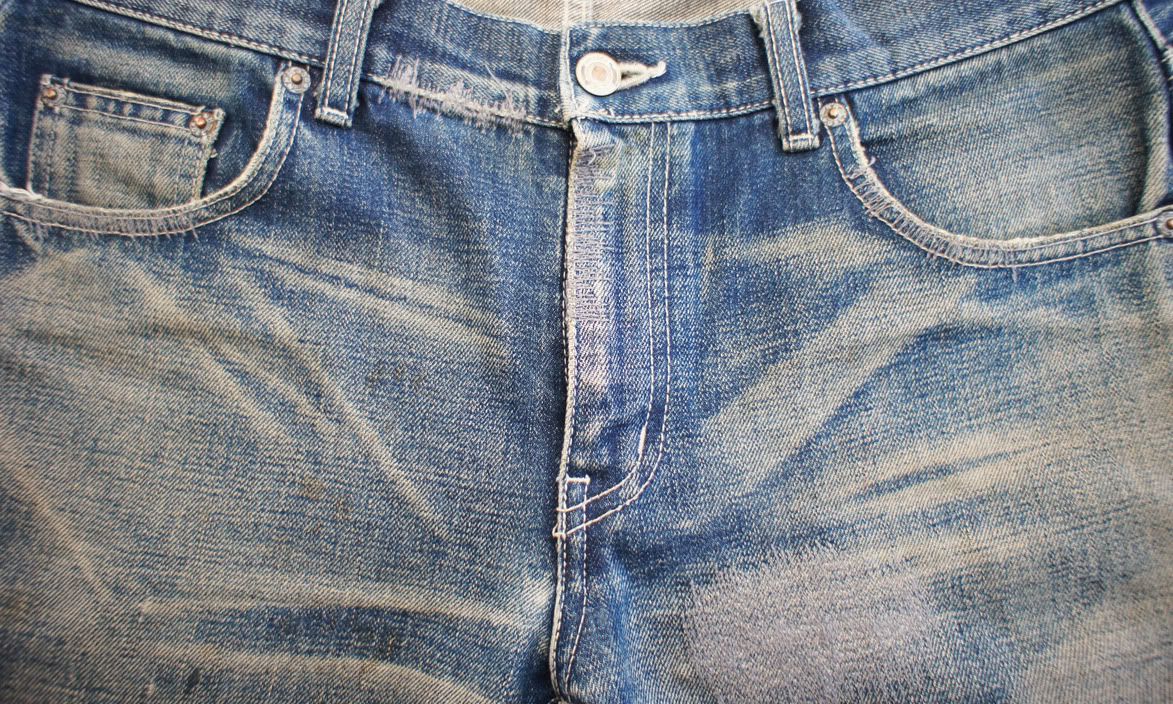 The wash on the Neighborhood 2003 and 2004 jeans propelled them to the peak of denim hype for the following years. The 2003 Max Savage damaged denim was the first really detailed pair of Neighborhood jeans, and were the precursor to the Metal Savage and Ripper Savage which still can reach over $1000 in resale price. Just look at the wash- it's really rugged and intense.
More photos and information by clicking on the link below.
The Max Savage came in both basic and narrow cut. The narrow cut is featured here on
soifestyle
, its a slim straight leg fit. What really sets these jeans off is the two large rips on the knees. The holes have denim patching behind them, so there is no change that you will put your foot through the hole when putting them on. Additionally there are stitching effects on the pockets, belt loops and hems for increased resistance to wear.
They're a really beautiful looking pair of jeans, but like some of the other pairs of Neighborhood's Savage line they may be too intense for some. I find that if worn with a very simple tshirt or button up and a low key pair of sneakers, the Neighborhood Max Savage are an awesome addition to almost any casual outfit.