Brand Profile: Moncler Two words- down jacket. Few fashion enthusiasts don't know about the design-forward French then Italian jacket company Moncler. Started in 1952 and crafting jackets by 1954, Moncler specialized in down jackets from the get go. The name Moncler is an abbreviation of a small French town near Grenoble and the company worked closely with French expeditions and ski teams for many years. It was not until the 1980's that Moncler opted to reach out to the urban fashionistas that fuel the brand today, and it was not until the early 2000's that the brand really exploded into a global fashion icon.
More about Moncler after the jump.
Moncler's popularity has increased rapidly in the past few years. Their trademark shiny quilted down jackets are now synonymous with upscale winter fashion. To broaden their market they've added several ranges to their standard down jackets. Gamme Rouge and Gamme Bleu are Moncler's high fashion ranges of clothing for women and men respectively. The Gamme Bleu range is directed by Thom Browne, a designer of great acclaim, and the line has won a lot of a lot of respect since its inception on 2009. Moncler V is a joint venture between Japanese designer Visvim and Moncler that began this past season. Finally Moncler Grenoble is their most progressive line producing clothes that look strangely vintage but extremely futuristic at the same time.
You can find the basic Moncler ranges at high end boutiques and department stores, but to get to the really exclusive lines you'll have to search. Barney's NY and Riccardi in Boston are two of only 4 stores in the United States that carry Gamme Bleu. To buy Grenoble, your best bet is at a Moncler boutique.
Moncler jackets start at about $700 and will go upwards of $2000 depending on what materials, lining, and line you are buying from. A note that the most inexpensive Moncler jackets might be water resistant but are not truly waterproof. They do make more technical down jackets specifically for skiing so ask about those first if you plan to use your jacket for winter sports.
Moncler New York
90 Price Street (at Mercer Street)
SoHo, NYC
(646) 350-3620
Barney's New York
660 Madison Avenue (at 61st Street)
Central Park East, NYC
(212) 826-8900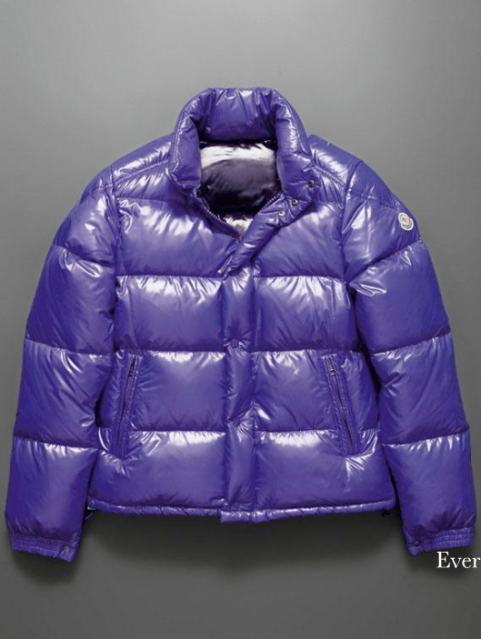 The standard Moncler shiny down jacket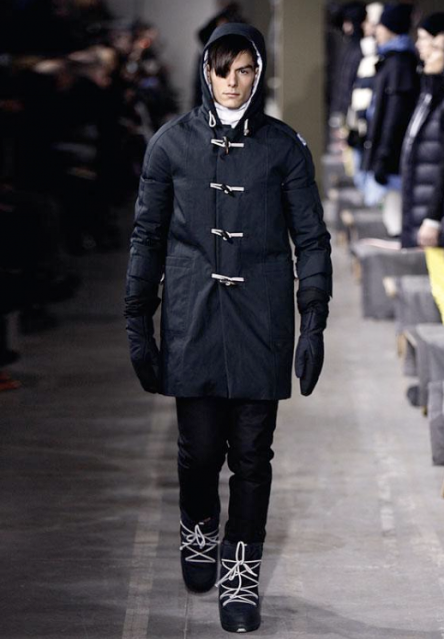 Moncler Gamme Bleu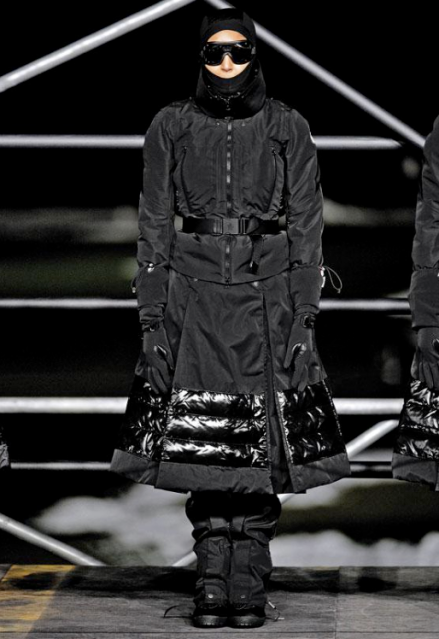 Moncler Grenoble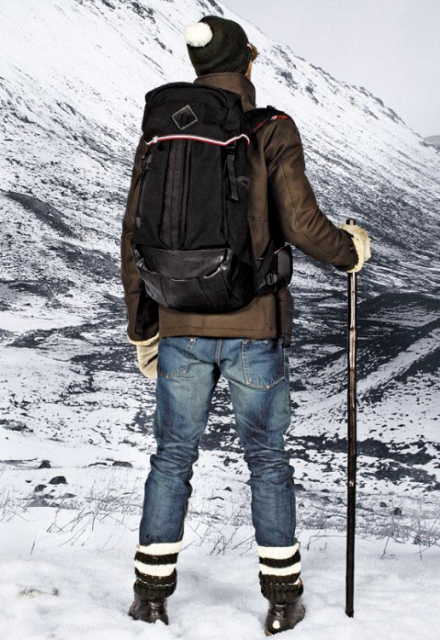 Moncler V