Brand Profile: Mastermind Japan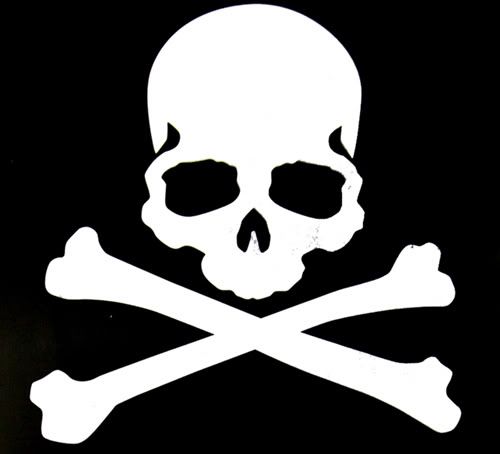 It's pirate theme today on
solifestyle
... just kidding. But this large black skull and crossbones is the logo of today's brand profile. Every brand has put a skull onto a garment or an accessory at one point or another, after-all, it's the universal sign of badassitude, but Mastermind Japan has built their whole brand around it. Mastermind Japan (MMJ for short) reaches for a higher plane of exclusivity, sending barely any stock to the shops that stock their items and charging more than $1500 for a pair of jeans; we'll wish you good luck on trying to fit this brand into your budget.
Read more after the jump.
We'll also wish you good luck on trying to find out some useful information about MMJ. If you go to their
website
, the only information you get is a list of stockists in your respective country, the name of their current collection and lots of flying skulls. That's why
solifestyle
has done some of the work for you.
MMJ was started in 1997 by Japanese designer Masaaki Honma after 8 years of work with another famed Japanese designer- Yohji Yamamoto (Y-3, Y's). Mastermind is known for it's punk style and dark colors, rarely straying from black, white and red. Their premise is to produce understated garments that are made with extremely high quality and are even harder to get a hold of (especially if you are outside of Japan).
Because of their focus on quality and construction the brand has been compared to Hermes, has collaborated with Goyard, and has retained Karl Lagerfeld as a fan. It is clear that in the fashion world, Mastermind Japan sits near the top. In recent collections Honma appears to be blending streetwear with high fashion producing runs of jeans and leather jackets and working with other streetwear brands like Levi's, Converse, Carhartt and Adidas. But these collaborations were still produced in very limited numbers and now resell and many times their retail price.
A fun fact about MMJ is that their recent collections appear to be spelling our MASTERMIND (see below for their recent collection names), we'll see what they come out with next season-
M
agestic
A
ce-High
S
erenade
T
imeless
E
vermore (current season)
R
....?
If the stars align correctly and you are in NYC you might be able to see some of their clothing at
Jeffery
but something tells me you won't be so lucky, I'd call ahead.
Jeffery NYC
449 West 14th St.
New York, NY 10014
(212) 206-1272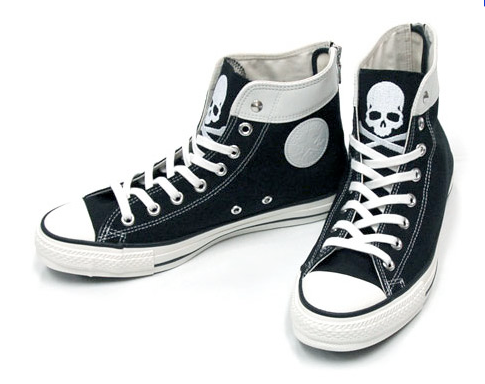 Mastermind Japan x Converse true to MMJ's ideals these were really limited and roughly 4x the price of normal Chuck Taylor Converse.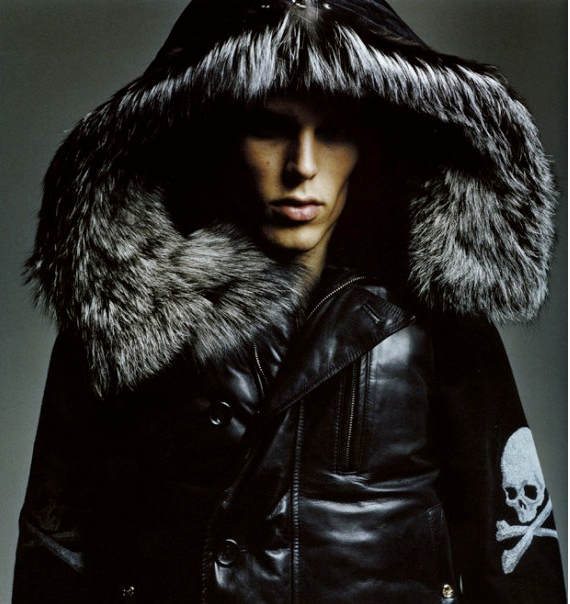 This amazing looking coat shows Mastermind Japan's signature dark aesthetic and skull logo