Birchbox: Intro + My December Box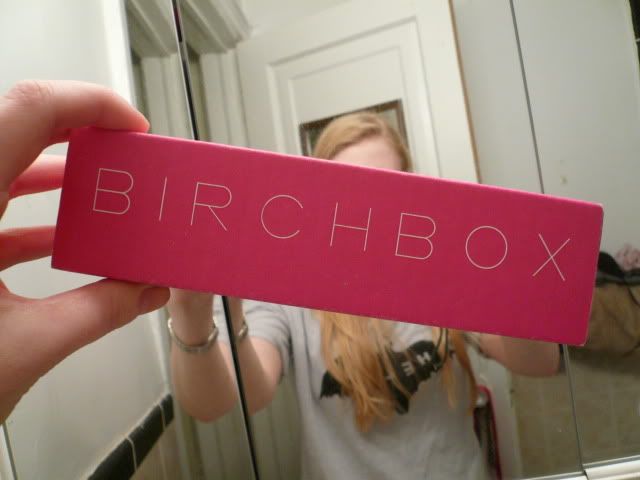 I was so happy to open my mailbox on Friday and find my bright pink December Birchbox waiting for me inside. Birchbox is a monthly subscription service, you pay $10/month (no shipping charge) and receive a small box in the mail that has 4-5 really nice skincare and/or makeup samples in it – brands include Nars, Cargo, Dr. Perricone, Stila, and many more.
For more info, and to find out what was in my Birchbox this month, click read more.
Birchbox is a great way to test out a bunch of different products, some which you wouldn't normally pay attention to, and find something that works really well for you. If you absolutely love one of the products, you can buy it on Birchbox's website, and when you purchase a product, you get points that count towards your next purchase. When you accumulate 100 points, you get a $10 off coupon for anything on their website. You can also accumulate points by simply answering a few questions online about the products you've received and tried. This also makes a great gift for your mom, sister, or friend – I love the kind of gifts that last all year!
I've received two boxes total so far, and have really loved what they had inside (for the most part).
My December box contained:
1. Blow Up Volumizing Spray, Blow, Full size = $21.00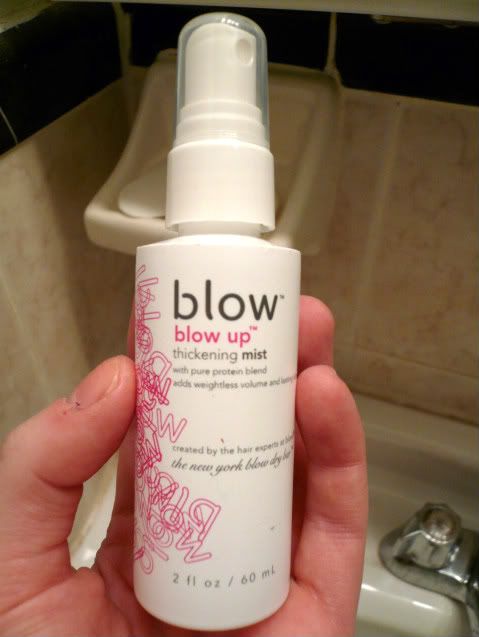 2. Luminizing Moisture Tint, Jouer, Full Size = $38.00
3. L'Eau, Serge Lutens (perfume), Full Size = $105.00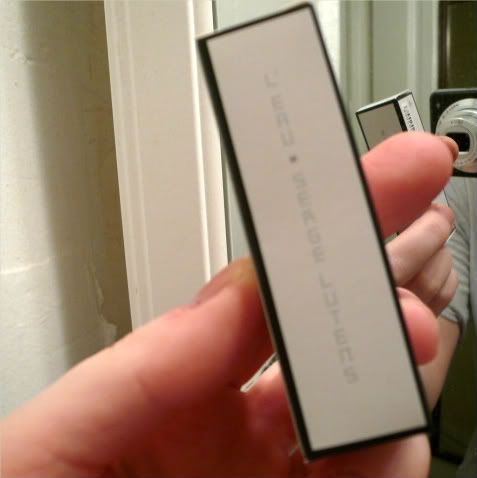 4. Lip Glaze in Kitten, Stila (I was most excited about this one - it's almost a full size lip gloss!), Full Size = $22.00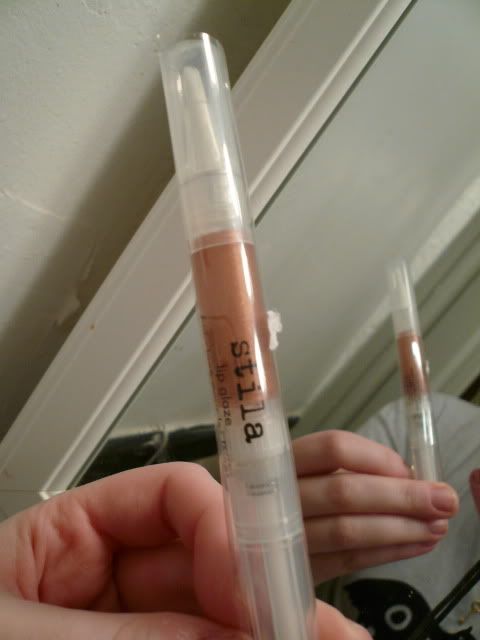 I can't wait to try all of these new products! Woohoo!
Another reason why I love this company is that everything comes packaged beautifully, the snowflake confetti ads a nice touch. See below.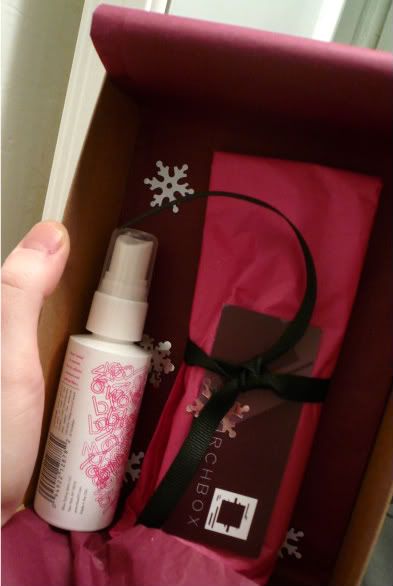 To sign up for Birchbox, visit
Birchbox.com