Visvim FBT Shaman Folk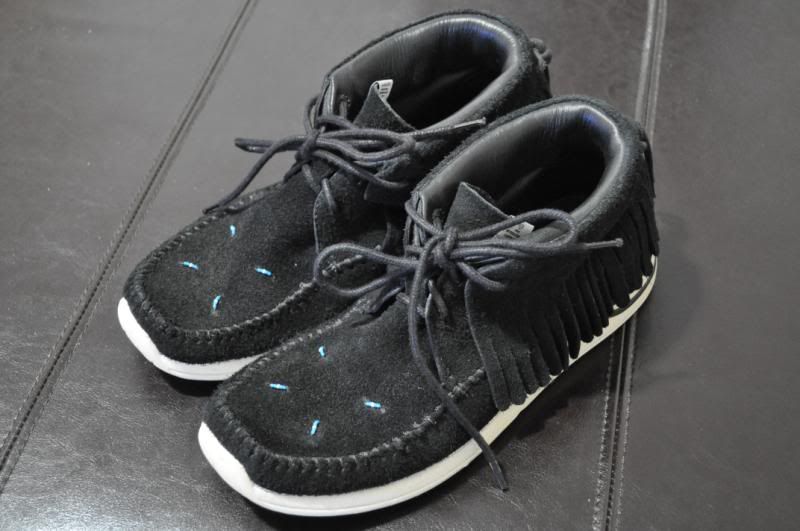 $400 shoes? $500 backpacks? That's about par for the course for Visvim- they justify their astronomical prices with quality production techniques and premium materials like elk leather, buttery soft suede and ballistic nylon. Among their most well known footwear is the FBT, a moccasin type shoe which appears several times a season. The FBT Shaman Folk changes the upper to include a fringe, a nice accent that differentiates the Shaman from the standard beaded tassels for the regular FBT.
More views of the FBT Shaman after the jump.
The FBT Shaman is not only stylish but it is really comfortable. The suede is so soft, it almost feels like your feet are floating. My only complaint with the shoe is that its hard to lace. The suede and leather construction of the shoe creates a lot of friction with the leather laces so when you go to put on or take off the shoe it requires more effort than usual. The sizing is true, unlike lots of FBTs which fit big by either a whole or half size.